KNOXVILLE, Tenn. — A Knox County jury heard proof Tuesday against two teens accused of killing another in 2021 in a crime that even potential jurors agreed was a sad sign of today's times.
Tuesday began with opening statements from the prosecution and defense.
The panel of 16 was picked at the end of Monday after an all-day process in Knox County Criminal Court Judge Steve Sword's courtroom. All 16 will hear the proof this week but only 12 will deliberate when the case goes to the jury.
"This is going to be a long case," Sword told jurors as he excused them for the day Monday afternoon.
It's not a very diverse panel. There is only one Black juror. The defendants are Black, as was the victim.
Davis was 16 and Jordan was 14 in February 2021 when authorities say they followed 16-year-old Stanley Freeman Jr. as he drove away from Austin-East High School for the day.
If Freeman knew them it appears it was only a passing familiarity, court hearings have shown. It's possible the defendants mistook Freeman's vehicle for another Honda they'd encountered earlier in the day outside the school, Knox County Assistant District Attorney General TaKisha Fitzgerald said Friday.
School authorities have said Davis was a Gibbs High School student and Jordan was supposed to attend Austin-East but began skipping school at the middle school level.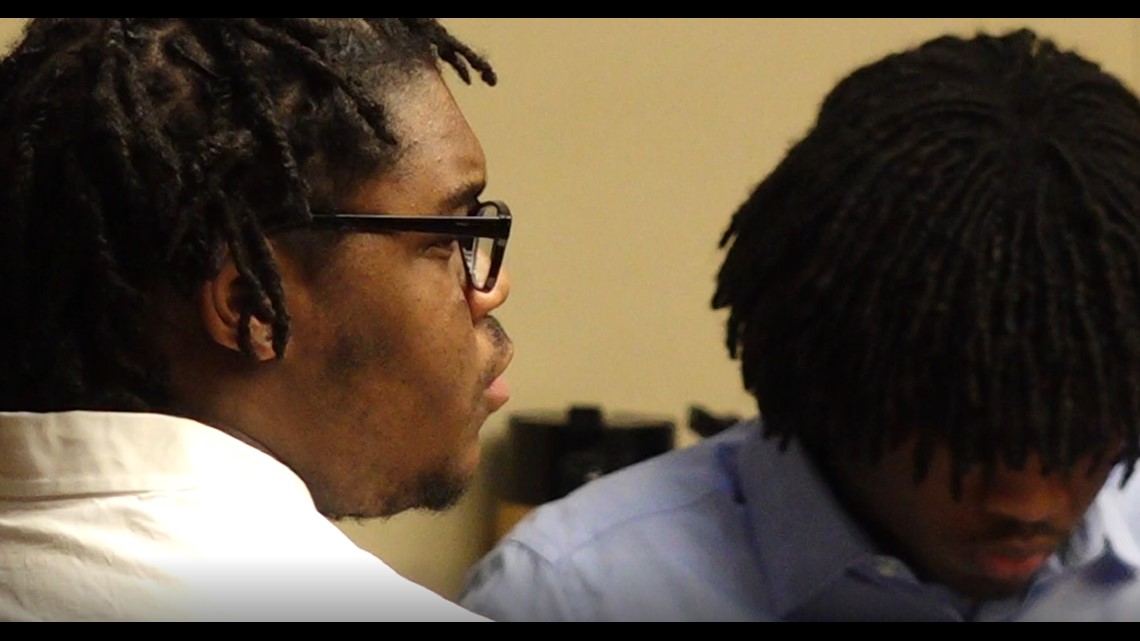 Davis is now 18 and Jordan is now 16, records show. They face separate trials for other alleged crimes, including the attempted murder of two Austin-East students as they left the school in January 2021, a month before Freeman's killing.
The state alleges Davis and Jordan used a pistol and an AR-15-style rifle in Freeman's death. They were driving a blue Nissan Altima at the time, according to prior testimony, and police say they found Jordan's fingerprint in the car and the key fob to the car in his sock after their arrest.
They recovered the two weapons they say the teens used from Davis's home four days after Freeman's killing. They also found in the home two cellphones they say belonged to the teens that show videos and messages tying them to the homicide and other crimes.
The trial is expected to go this week and perhaps into next week.
Gregory P. Isaacs and Ashlee Mathis represent Davis. Hoai Robinette represents Jordan.
Several potential jurors noted during questioning the defendants' young ages and the proliferation of weapons in today's world. One man, who ended up being excused from serving on the jury, said he couldn't comprehend the allegations.
"It upsets me that we're talking about people this young," he said.
Jury selection proceeded Monday in Knox County as news began to emerge of a mass shooting at Covenant School in Nashville. Three children and three adults were shot and killed, and the gunman, identified as a female, also died.
Sword ordered the jurors to avoid all local news coverage. In light of the Nashville mass killing, he also ordered them not to read any news about that shooting as well.
"I want you to avoid any coverage at all about that shooting," he said.
Jurors will be sworn in Tuesday morning, to be followed by opening statements that aim to be a road map of how the proof will be presented. The prosecution then will start calling witnesses.