KNOXVILLE, Tenn. — Court returned to session Wednesday for a third day in the trial of two teens accused of killing an Austin-East High School student in 2021.
You can follow along with live updates from Knox County court below:
A brief look at the murder weapons and extensive testimony about bullets and the shell casings that came from them dominated the first day of testimony Tuesday for two teens accused of chasing and killing an Austin-East High School student in 2021.
As she wrapped up her proof for the day in Knox County Criminal Court, Knox County Assistant District Attorney General TaKisha Fitzgerald called Knoxville Police Department officers to the stand to unveil an AR-15-style rifle and a .45-caliber pistol thought to have been used in the shooting that killed Stanley Freeman Jr., 16.
Police seized the weapons from the home of Deondre Davis, then 16, on Feb. 16, 2021, four days after Freeman was shot to death. Co-defendant Rashan Jordan, then 14, is charged along with Davis in the homicide.
Authorities say the pair showed off the weapons in photos and videos found on their cellphones.
Fitzgerald is trying to convince jurors there's enough evidence to show Jordan and Davis, while in a rented Nissan Altima, spotted Freeman leaving school and quickly began shooting at him as he turned onto Tarleton Avenue near Austin-East.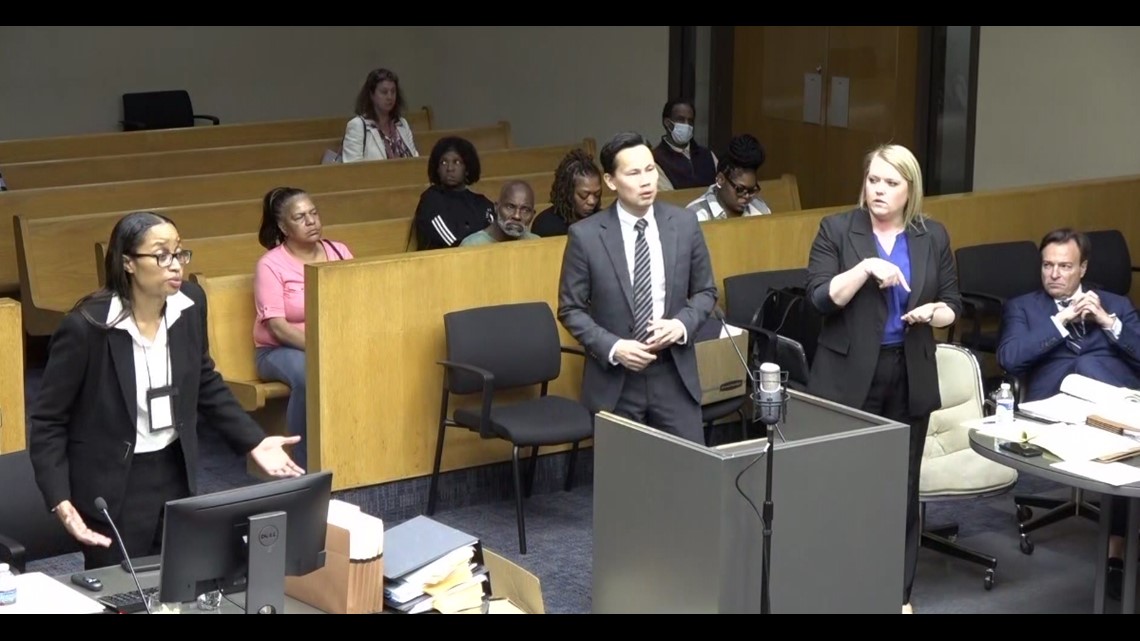 Seven shell casings linked to the AR-style rifle and nine casings linked to the pistol were found afterward by police on Tarleton within a relatively short distance of each other. KPD crime scene technician Rachel Warren testified Tuesday she took photos of the casings on the street and the various places where bullets struck Freeman's Honda Accord after he wrecked on nearby Wilson Avenue.
Bullets hit the car from several angles including the trunk and side windows. One bullet traveled forward from the trunk area and passed through Freeman's seat. It appears to have hit the victim at about chest level before exiting and ending up in the driver's door.
Freeman wasn't friends or classmates with either defendant. It appears he likely was targeted because the shooters mistook his Honda for another Honda they'd encountered minutes before outside the school, Fitzgerald told jurors Tuesday.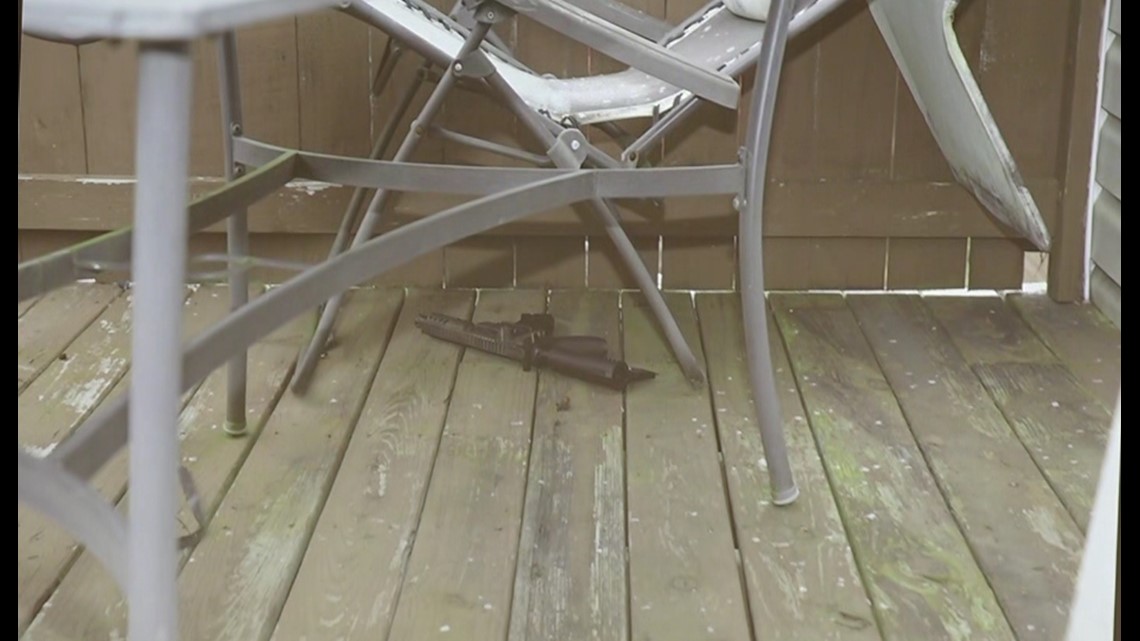 More testimony is expected Wednesday about the bullets and how police matched bullet evidence to the murder weapons themselves.
Jurors don't know it because it's a separate case, but Davis and Jordan are also facing trial in several separate cases including an attempted murder of two Austin-East students a month prior to Freeman's death.
The case against Davis and Jordan this week is largely circumstantial. The state had a young eyewitness named Germany Hines who has previously testified about seeing them in the Nissan outside Austin-East moments before the killing. Hines was shot and killed in December in East Knoxville, so Fitzgerald will have to rely on a record of his 2021 testimony in his absence.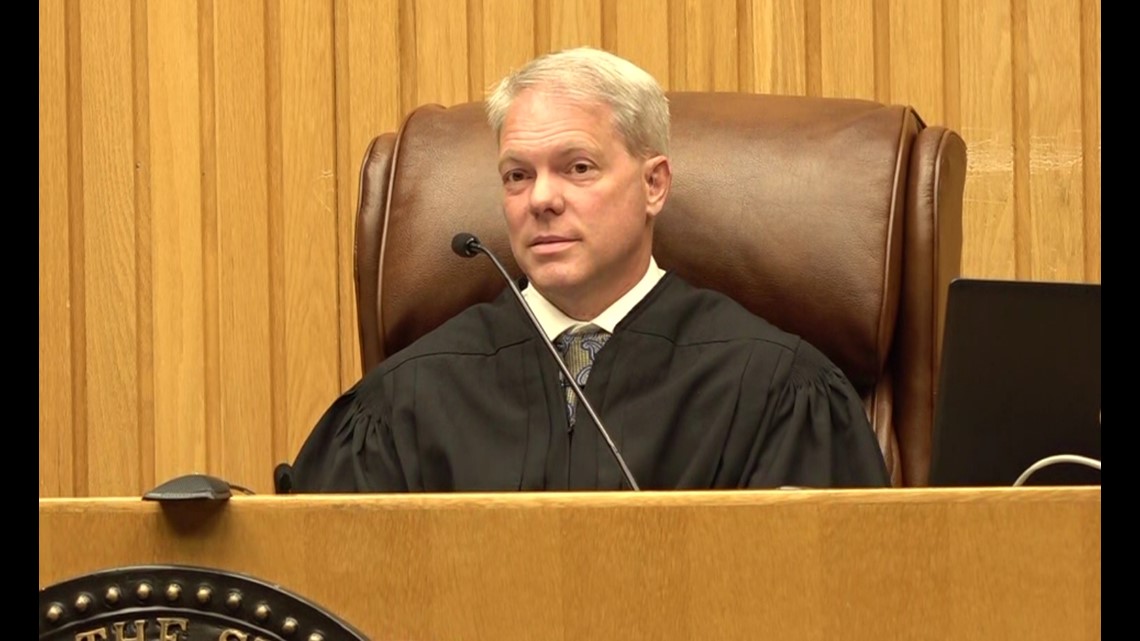 Tuesday started with the state and defense offering opening statements.
Lawyers for both defendants say the prosecution won't be able to offer direct, eyewitness proof that Davis and Jordan fired on Freeman.
Among witnesses who testified earlier in the day was Freeman's father, Stanley Freeman.
The elder Freeman testified his son enjoyed the privilege of driving the Honda but knew he had to keep up his grades at Austin-East and do well at his job at a McDonald's on Cumberland Avenue in order to keep the car.
Moments before he was killed, a school security camera caught Freeman rushing from school to get to his car so he could go home and change for a Friday afternoon shift at the restaurant.
He was a young man in a hurry, authorities say, until two teens picked him out Feb. 12, 2021, to be murdered.