A student at East Tennessee State University who has been charged after disrupting a Black Lives Matter event on campus by wearing a gorilla mask, carrying around a rope and trying to hand out bananas made his first court appearance Thursday.
According to WCYB, Tristan Rettke, a freshman at the school, is charged with one count of civil rights intimidation in connection with the incident Wednesday afternoon.
Video and photos from the scene showed Rettke's actions, which included walking up to protesters with a burlap sack that had a Confederate flag printed on it.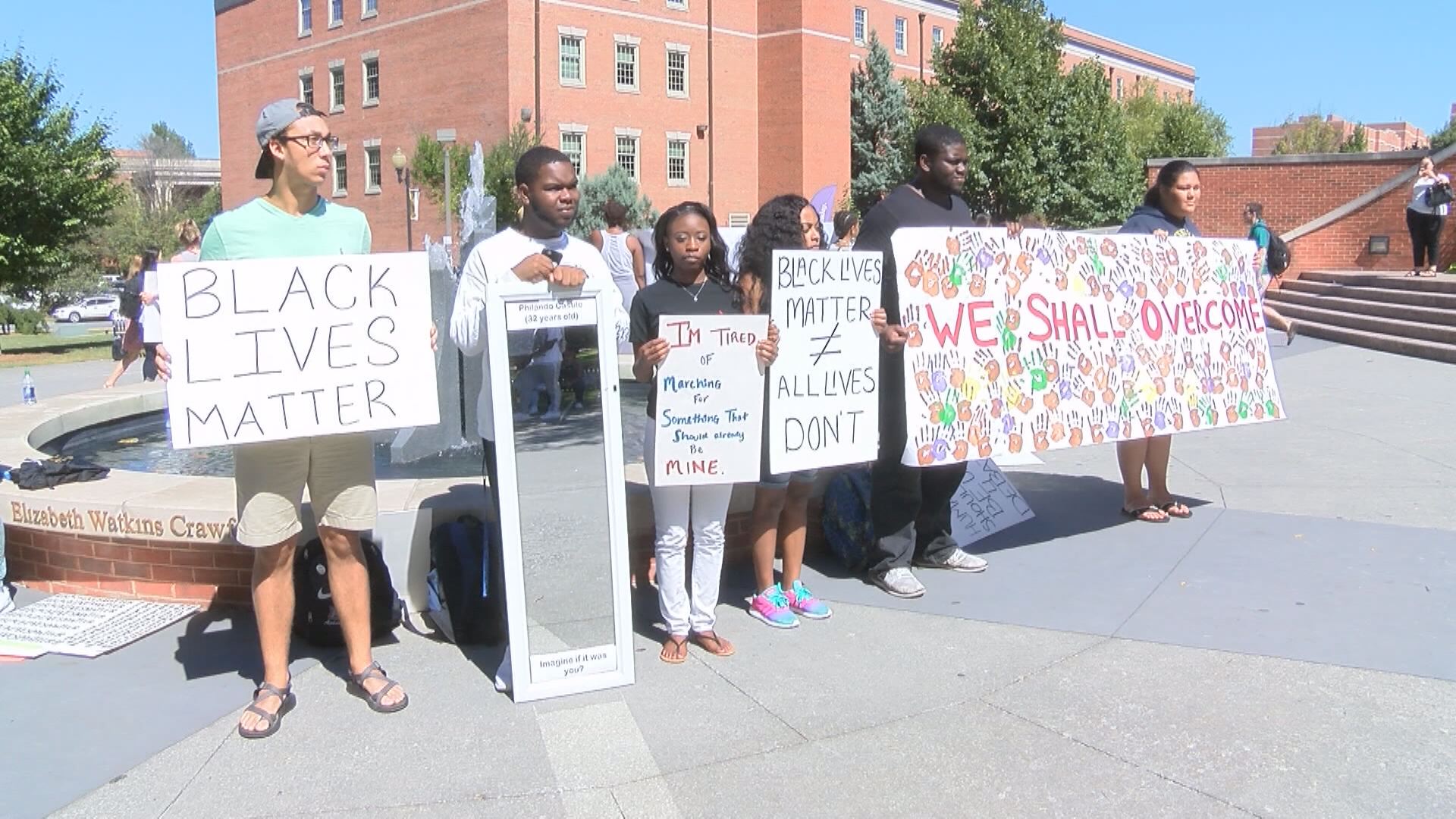 Rettke told officers he bought the rope, bananas and gorillas mask on Tuesday then went to Wednesday's protest "in attempt to provoke the protestors," a Johnson City Police Department report stated.
He told police he found out about the student-led protest on the social media platform Yik Yak.
Rettke bonded out of the Washington County Jail in Jonesborough just after midnight, and made his first appearance in General Sessions Court on Thursday.
He was arraigned, and his next court appearance is set for Nov. 9 at 1:30 p.m., according to WCYB.
University officials released a statement saying they were "outraged" by Rettke's actions at the protest.
Full statement from ETSU
"Earlier today (Sept. 28, 2016) during a student-led Black Lives Matter event at Borchuck Plaza, our campus community was outraged by the behavior of one student who confronted the participants. The actions of this one individual go against the values of our university where people come first and all are treated with dignity and respect.
We are exceptionally proud of the students who were peacefully participating in the event and the manner in which they exercised restraint, thoughtfulness and strength in the face of inappropriate and offensive behavior.
The ETSU Department of Public Safety staff responded to the incident. At this time, criminal charges are pending before the local district attorney, and an internal student-conduct investigation has begun.
Our university values diversity, inclusivity and respect for others. In keeping with those values, there will be an opportunity for community dialogue tonight at 7 p.m. inside the D.P. Culp Auditorium. University leadership will be present."