More than four years after a federal raid at Pilot Flying J headquarters, the trial for the truck stop giant's former president and three other former employees begins Monday in U.S. District Court in Chattanooga.
The trial for Mark Hazelwood, Scott Wombold, Heather Jones and Karen Mann is expected to take about six weeks. Multiple lawyers -- from Tennessee, Washington, D.C. and Houston -- have been hired to represent them.
U.S. District Judge Judge Curtis Collier is hearing the case after it was moved last summer from the Knoxville area because of pre-trial publicity.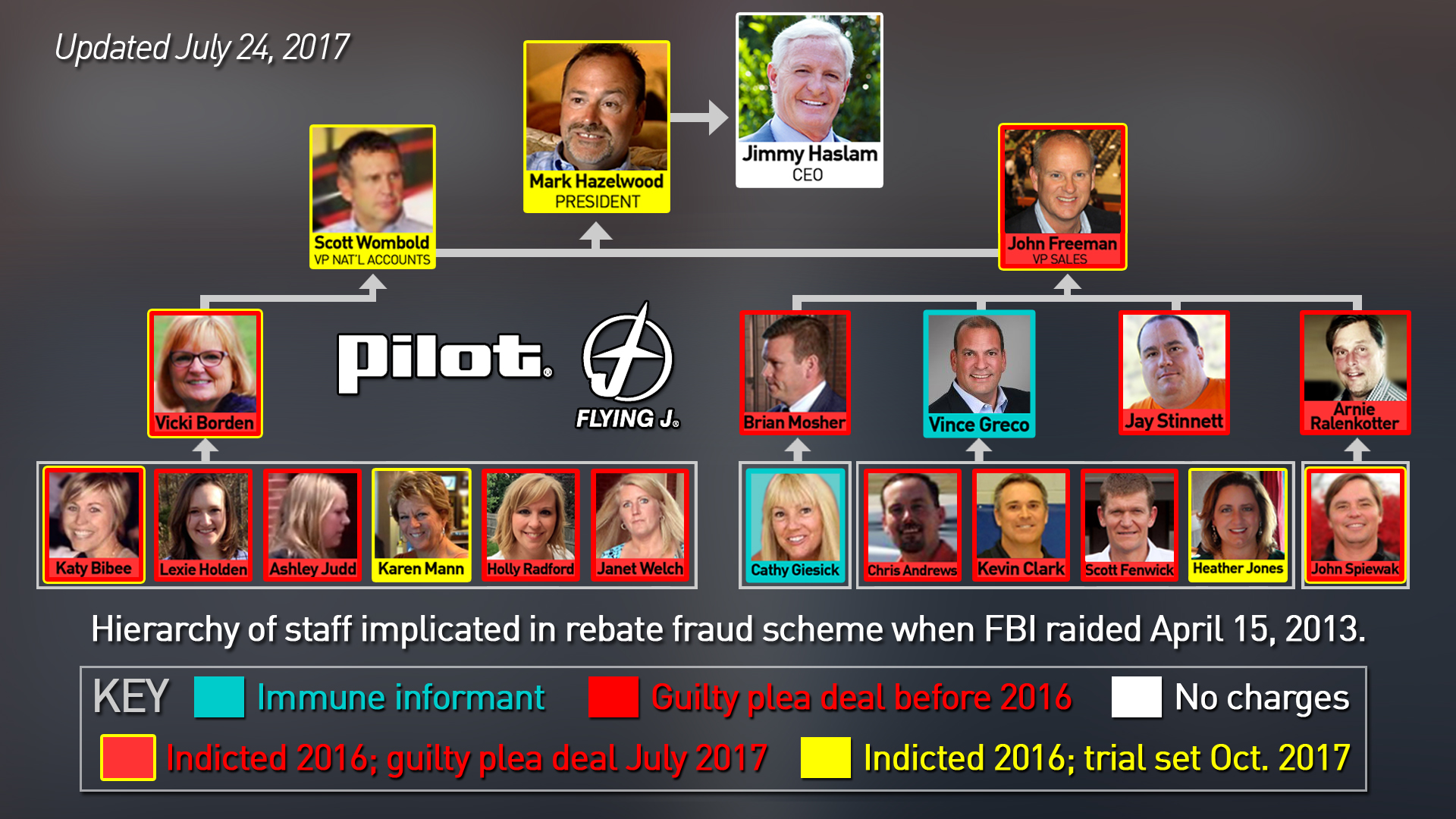 Hazelwood is the highest-ranking former employee standing trial. Wombold is a former vice president of national accounts, and Karen Mann and Heather Jones are former account representatives.
The four are accused in an alleged scheme of conspiring with others at Pilot to rip off some trucking company customers of promised diesel fuel rebates. Federal prosecutors allege the scheme netted the company millions. It's alleged to date to at least 2008, although court records suggest it could have started in 2006.
The four facing trial Monday were among eight indicted in February 2016. Four of those defendants pleaded guilty this summer and are set to be sentenced in January.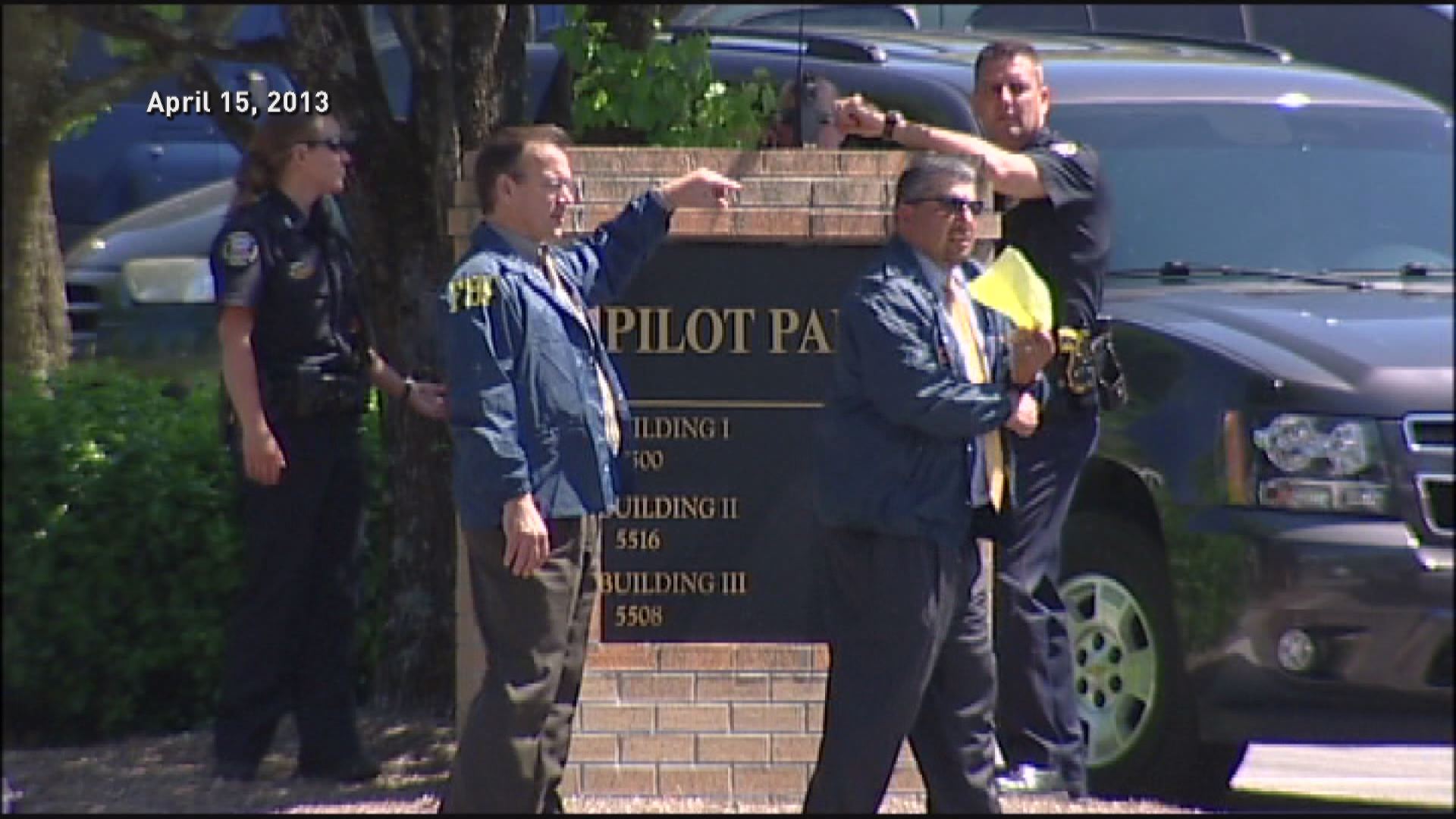 In 2013 and 2014, 10 former employees also pleaded guilty, mostly to fraud charges. They, too, await sentencing.
Along with a slew of records seized in the April 2013 raid on Pilot headquarters in Bearden, federal prosecutors are expected to use testimony from former Pilot executives, assistants and sales personnel in their bid to seek convictions.
Pilot CEO Jimmy Haslam has not been charged and has said he knew nothing about the alleged plot.
The U.S. Attorney's Office in Knoxville anticipates taking three weeks to put on its proof at trial; the defense expects a similar amount.
Pilot has paid a $92 million fine in the case. The company itself avoided criminal prosecution. it also has paid about $85 million to settle claims by trucking companies who alleged they were defrauded in the scheme.
Two former employees have been granted immunity in the case for working with federal investigators.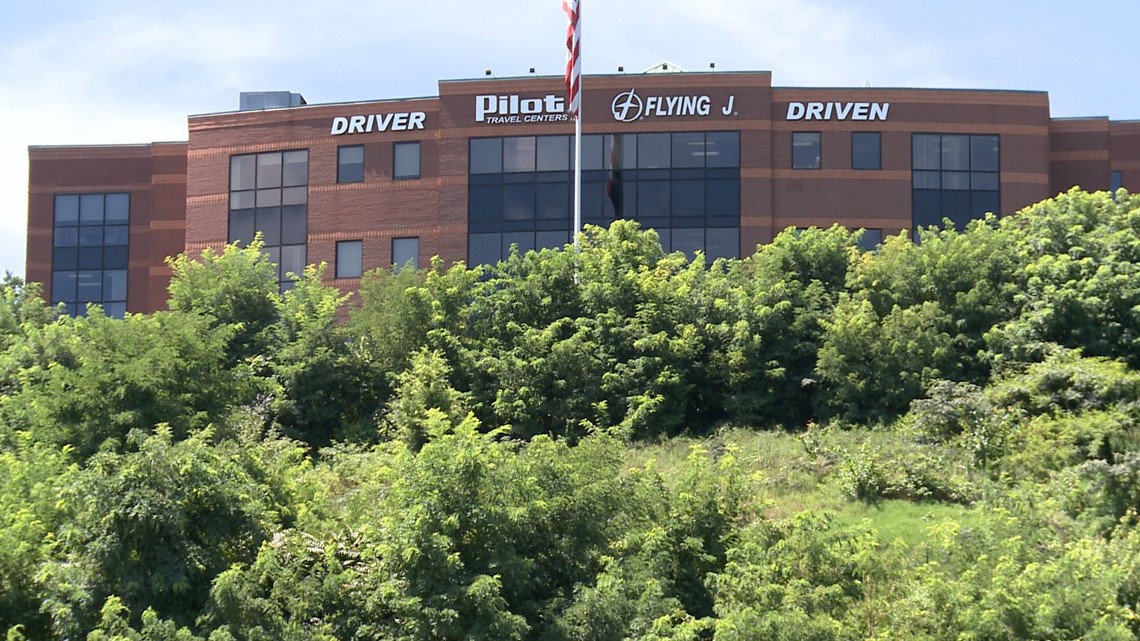 The alleged Pilot scam has attracted national attention from leading media organizations including The Wall Street Journal. Collier has said he doubts Chattanooga area residents know or remember much about the case.
The judge told lawyers last summer he would conduct jury questioning to expedite the process.
He also plans to work Mondays through Thursdays and give the jury a break on Fridays. Collier has ordered lawyers not to talk to the press about the case.
The four former employees who pleaded guilty last summer are John Freeman; John Spiewak; Vicki Borden; and Katy Bibee.
The 10 employees who pleaded in 2013 and 2014: Arnold "Arnie" Ralenkotter, Northeast regional sales director; Brian Mosher, national sales director; Ashley Judd, an account representative who addressed rebate concerns among the customers; Holly Radford, a regional account representative; Jay Stinnett, who worked with senior sales executives; Kevin Clark, regional sales manager out of Kansas City, Mo.; and Scott Fenwich, western regional sales manager out of Salt Lake City; Janet Welch, former Pilot senior account manager; Christopher W. Andrews, a regional sales manager based in Dallas, and Lexie Holden, a sales representative in Knoxville.
Two former Pilot employees have been granted immunity in the case for working with federal investigators.