RIVERBEND MAXIMUM SECURITY INSTITUTION — After 36 years awaiting his execution, David Earl Miller looked like a man who was ready to die.
"Beats being on death row," Miller said as he sat in the electric chair at Riverbend Maximum Security Institution outside of Nashville.
Those were his final words. Minutes later, he was dead.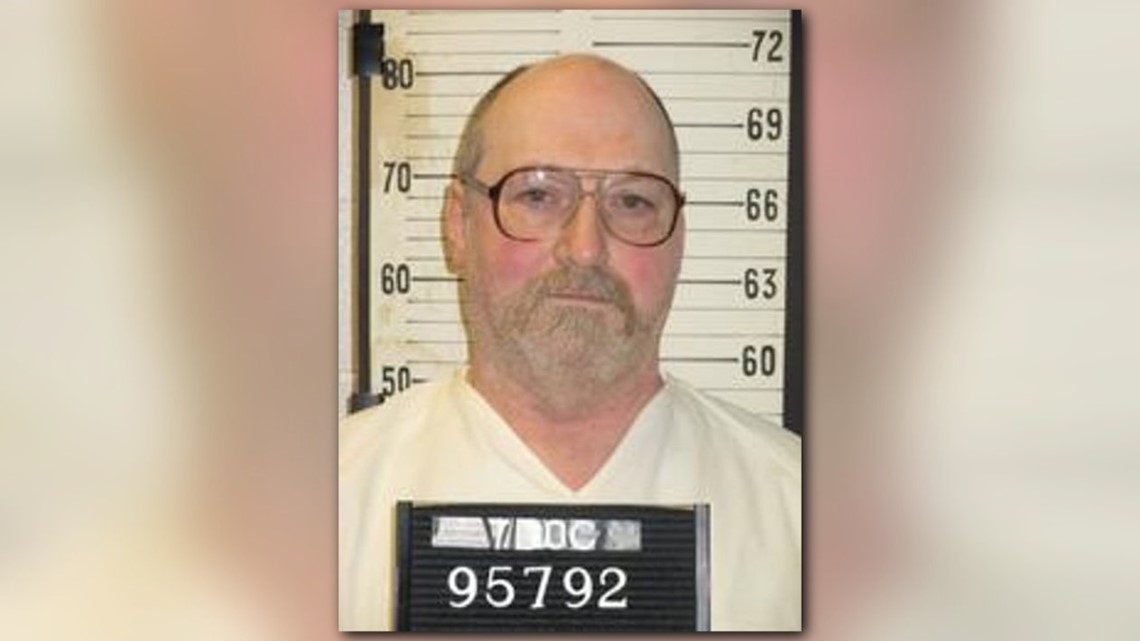 It was a profound moment in my life that I will never forget.
The blank stare on his face. His pale skin blending in with the cream-colored jumpsuit. The sound of his final words contrasted with the buzz of electricity just minutes later. The difference between life and a lifeless body.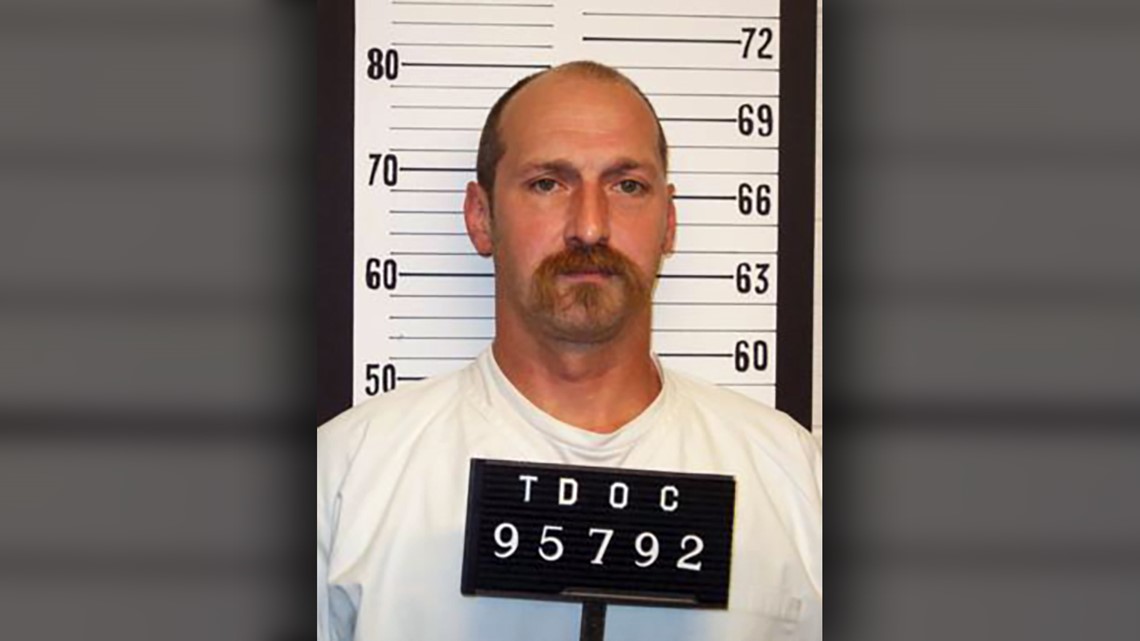 I was chosen as one of seven members of the media by the Tennessee Department of Correction to bear witness to Miller's final minutes on this planet. As he sat restrained in the electric chair, he stared ahead with little emotion. His bald head looked uneasy, tired and defeated as TDOC employees prepared his body for death.
What was he thinking? We will never know.
I sat just feet away from Miller. Only a wall with four glass windows separated us. A microphone in the execution chamber relayed sound into the room where the witnesses sat watching.
I was not alive in 1981 when Miller brutally stabbed, beat, and killed Standifer with a fireplace poker. In fact, I would not be born for another 14 years. By that point, Miller had already been on death row for more than a decade.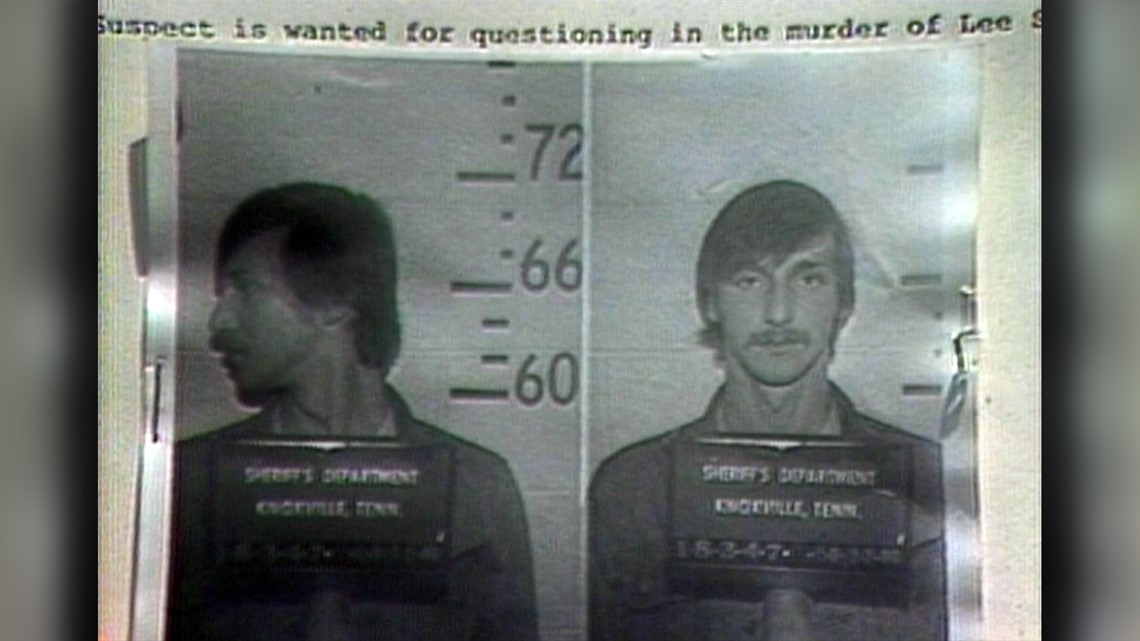 I found myself inside Riverbend with a front row seat to the killer's final breath. I understood my responsibility to document what I saw.
HOW THE DAY WENT
At 5 p.m. ET, David Earl Miller sat down to eat his final meal. He had selected fried chicken, mashed potatoes, biscuits and coffee. A classic plate of comfort food.
I was escorted into the prison at around 6:35 p.m. along with the other media witnesses. It was a group of seven of us from Knoxville and Nashville. As we departed our colleagues who would wait outside the prison walls in the parking lot, it finally hit me what we were walking to see. With our hands in our pockets to shield from the cold and wind, we marched inside. The next two hours would be unlike anything I had ever experienced.
As we took off our shoes, coats and belts to go through security, a small sign sat printed above the x-ray machine.
"You can't have a good day with a bad attitude and you can't have a bad attitude and a good day," the sign read.
The irony was not lost upon me.
We passed a Christmas tree lit with lights and decked out with ornaments. Another ominous reminder contrasting the dark and painful sight we were about to witness.
The next hour or so consisted of a holding pattern of conference rooms. We were offered coffee and water as we sat around a table near the entrance to the prison. TDOC employees then took us to the building where the execution chamber was located. We passed through an outdoor path lined with barbed wire and fences as tall as a small house. It was a short walk as the clock inched closer to the time of the scheduled execution.
After a short wait in the parole board conference room, a man wearing a headset spoke out that it was time to move.
"Escort to control," he said into the radio. "We're ready to roll."
At around 8 p.m. we arrived in the witness room adjacent to the execution chamber. It was pitch black. Only a small sliver of light shined through the cracked open door leading to the chamber. The seven media witnesses feverishly scribbled notes with a pencil and notepad provided to us by the Tennessee Department of Correction. You could not see what you were writing in the dark room. I remember thinking these moments were far too important to worry about what my handwriting looks like.
I could hear the sound of doors closing, chains falling down, and a bucket hitting the floor.
It was not until 8:12 p.m. that we were finally shown the real reason we had all made the trip to the prison.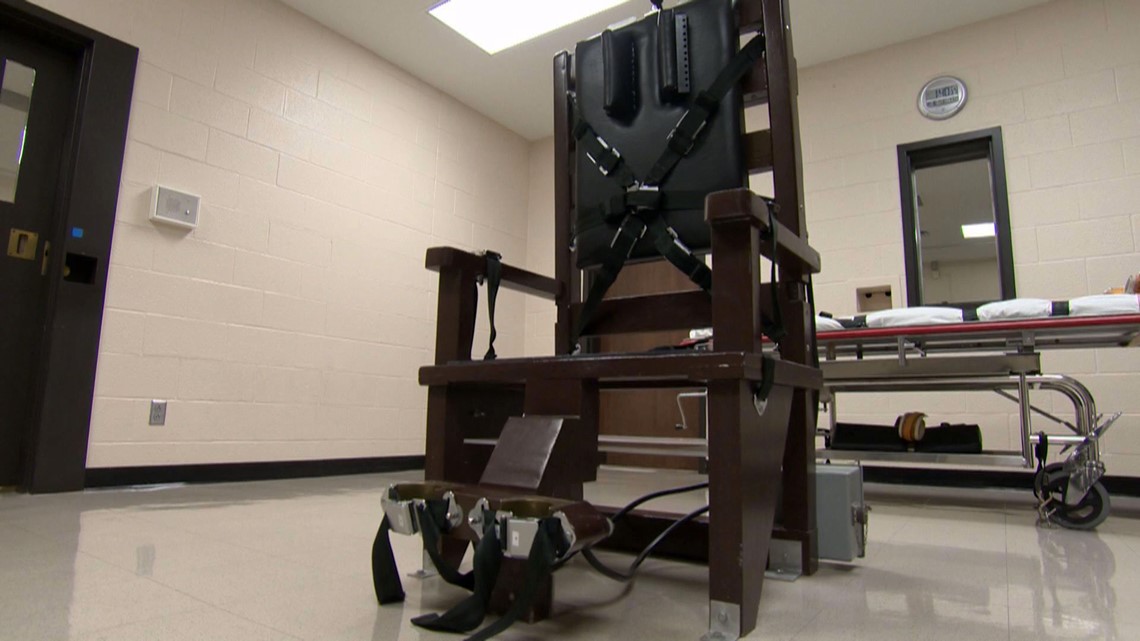 The dark curtain lifted away from the windows separating the media witnesses, a handful of TDOC employees and a lawyer for the inmate from David Earl Miller.
I could not take my eyes off him.
He sat restrained to the point where he could move little else other than his head, fingers and toes. He moved little. A seatbelt-like strap secured his chest against the chair. His arms pressed hard against the armrest, tied down by more restraints. His ankles also stood locked into the chair in what would become their final resting position before his death.
Miller was asked if he had any final words. He mumbled a sentence that was not intelligible. The TDOC employee asked him to repeat his statement. I believe the voice was that of Warden Tony Mays, but I cannot be sure.
With the help of Miller's attorney, we made out his final words to be "beats being on death row."
A handful of TDOC employees began applying the sponges and water around his head and ankles. They placed a helmet on his head which would soon help deliver the lethal electricity to his heart. A heavy black cloth was placed over his face and buttoned to the helmet. A barrier from the witnesses that stopped us from seeing any emotion he may have shown in his final seconds alive.
By 8:15 p.m., only three men were left inside the execution chamber. Warden Tony Mays was one of them.
A man in a suit bent down and plugged in a large cord into a box hooked up to the chair. The end for Miller was near.
We began hearing a loud humming sound. It sounded like an elevator or small generator.
At 8:16 p.m., Miller's body jumped in his chair a couple of inches against the restraints as the first surge of electricity raced through his body. His body stiffened up and shot back against the chair. His hands clenched up into a fist with his pinky fingers resting away from his body around the curve of the armrest. It lasted only 20 seconds.
He fell motionless a couple of inches back down to a resting position. His chest and stomach sat still as we looked to see if there were any signs of life. There were none.
Soon after, another jolt of electricity pushed him against the chair. At this point, it was over.
We sat and watched closely again for any signs of life. It was silent in both rooms for several minutes. Some in the witness chamber stood from our padded chairs to examine his feet. His legs looked pale, I presume from spending the better part of four decades in a cell. There were a couple of small cuts on his right leg. They looked as they could have come from a razor when TDOC officials shaved the hair off his body to prepare for the execution.
The curtain closed shortly after at 8:22 p.m.
At 8:25 p.m., a voice came over the speaker.
"This concludes the execution of inmate David Earl Miller."
36 years on death row finally ended with the punishment he had been waiting so long to receive.
REMEMBER WHY
As I sat in the witness room and watched David Earl Miller's life come to an end, it was impossible not to think about Lee Standifer.
The 23-year-old girl was described by her mother as "positive" and "happy." Her life was ended far too soon at the hands of a man who on Thursday paid the ultimate price.
No one from Standifer's family or Miller's family made the trip to Riverbend on Thursday to witness the execution.
Steve Kissinger, a federal public defender in Knoxville, represented Miller since 2001. Following the execution of his client, he spoke to the media lined up outside the walls of the prison.
"Lee Standifer would be alive today if not for a sadistic stepfather and a mother who violated his trust," he said, referring to Miller's troubled upbringing.
Nearly 40 years after Standifer was killed, nothing will ever bring her back.
Helen Standifer, Lee's mother, told WBIR that Miller, "should not ever be out there on the streets for anybody else to go through this."
After Thursday, the State of Tennessee guaranteed that will never happen.