Knoxville — The 79-year-old man who was brutally attacked on a Knoxville greenway says he was lucky to survive.
Werner, whose last name we are withholding at the family's request, has taken that early Saturday morning walk on the Ten Mile Greenway just about every weekend for the past 13 years. He never thought anything like this could happen to him.
"From what I remember, it was a normal walk," Werner told 10News anchor Russell Biven.
He said there was no warning.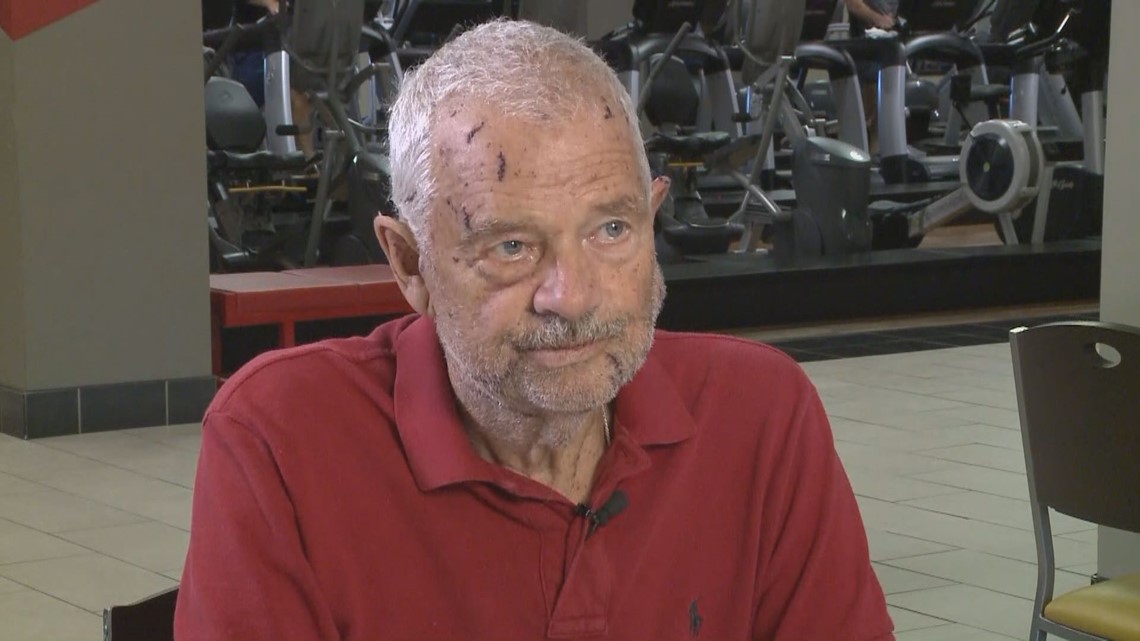 "I felt a stabbing in my head, my face, Never heard anything. Didn't hear a sound of anyone approaching. Total surprise," he said.
Werner lost consciousness during the attack, but he remembers fighting back.
"I remember," he said."Take my money! I was pleading with the guy. That I remember, while I was still coherent."
Werner was badly injured. His family said he was stabbed multiple times in the head, neck and face. He has hundreds of stitches, a broken hand and more than 30 staples in his head.
But Werner said he knows it could have been worse.
"He could have got me in the eye, vein, nothing compared to where it could have been," he said.
The attacker left Werner broken and bleeding on the greenway. It's not clear how long he lay there before Jason McLeod found him.
McLeod was five miles into his run when he saw Werner lying on the trail. He knew something was wrong when he saw the blood and saw that Werner was groaning and barely concious. He didn't have his phone with him, so ran quickly to a nearby Lowes, where he could call 911.
Help arrived for Werner minutes later.
The two men haven't met. Yet.
Werner hopes that will change, and has plans for that meeting.
"Just hug him. Thank him. Maybe even say, guy you saved my life," he said.
Meanwhile, Werner is surrounded by the love of his family and many friends, and he's getting a lot of support. A GoFundMe page set up by his granddaughter to cover medical expenses has already exceeded its $10,000 goal.
He's hanging on to that as he recovers.
He's also not planning on taking that regular Saturday walk again, at the urging of his family.
"Dad, no more greenway," he was told. "Why ask for trouble if it's not safe."
Werner's attacker has not been caught, though investigators with the Knoxville Police Department are working to track the suspect down.
"I hope they catch the guy. I hope he doesn't hurt people, kill people," said Werner. "I'm lucky so survive it."
You can see more of Russel Biven's interview with Werner on Friday's 10News at 6 and later here on WBIR.com.