KNOXVILLE, Tenn. — UPDATE (8:45 p.m.): A judge denied the defense's motion for a continuance in the trial of Deondre Davis and Rashan Jordan. The denial effectively set the trial to start on Monday with jury selection.
WBIR is expected to be there every day of the trial, covering it as it continues.
The teens accused of killing a 16-year-old student as he left Austin-East High School in 2021 kept photos of him on their cellphones after his death, a prosecutor said Friday.
Stanley Freeman Jr. was chased, shot and killed the afternoon of Feb. 12, 2021, likely in a case of mistaken identity.
Deondre Davis, then 16, and Rashan Jordan, then 14, are accused of killing him. Their blue Nissan Altima was seen outside the school before Freeman drove away in his Honda, police say.
Someone sent Davis images of Freeman shortly after he was shot, including a screengrab that showed a mortally wounded Freeman amid the wreckage of his Honda Accord. Someone also sent pictures of Freeman as he appeared in life that were later recovered from Davis's cellphone.
Jordan also had images of Freeman taken when he was alive on his phone, according to Knox County Assistant District Attorney General TaKisha Fitzgerald.

Fitzgerald said the photos represent "trophies" kept by the defendants, now awaiting prosecution for murder.
Defense attorney Gregory P. Isaacs, who represents Davis, said defense attorneys strongly object to the prosecution using them at trial because someone sent his client the images and they will almost certainly inflame the jury if presented.
The question, Knox County Criminal Court Judge Steve Sword observed, is why someone would keep those images on their phone.
Davis and Jordan are set to stand trial Monday in Knox County, but the defense sought a delay Friday. Attorneys argue they've just been handed new evidence that experts need to review, including new images of microscopic ballistic evidence from the firing of one or more of the two murder weapons.
After about a four-hour hearing Friday, Sword told the lawyers he'd let them know his decision about a delay Friday night.
Fitzgerald said the state objected to a delay and was ready to go on Monday.
On Friday, the veteran violent crimes prosecutor told the court she suspects Davis and Jordan may have mistaken Freeman's Honda for another Honda they'd encountered outside the school earlier that afternoon.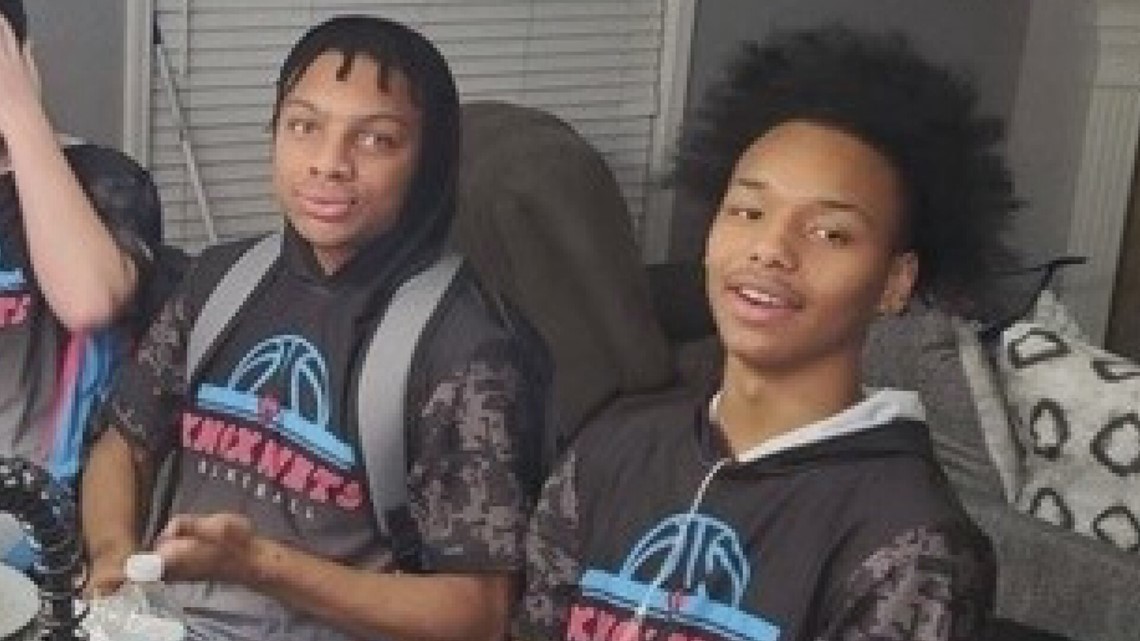 Freeman, in other words, appears to have been a completely innocent victim, a young man who may have been slain simply because of the car he drove.
His family has said he was leaving Austin-East the afternoon of Feb. 12 to get ready for an after-school job. After Davis and Jordan shot him with a pistol and an AR-15-style rifle, police say, Freeman wrecked.
First-responders freed him from the car but he was pronounced dead at an area hospital.
Davis and Jordan, who have been in custody since Feb. 16, 2021, are accused of numerous other crimes, including attempted murder and attempted robbery, in a spree that appears to have started in early January.

They later face trial, for example, in the attempted murder of two Austin-East students who were chased and shot at after they left school the afternoon of Jan. 14, 2021. That chase ended up at a gas station at Magnolia Avenue and Cherry Street, with people in both vehicles trading gunshots.
The defense has tried repeatedly to suppress data and images taken from the defendants' cellphones and at least one data storage account.
Sword tossed the first search warrant issued for the defendants' white and teal phones after Freeman's killing in 2021, but he blessed another for the Knoxville Police Department that yielded a trove of digital evidence tying the teens to Freeman's death and other crimes.
They were arrested at a Cathedral Lane home on Feb. 16, 2021. The murder weapons were recovered at the house along with their cellphones.
In addition to deciding whether he'll continue Monday's trial, Sword also must decide whether the prosecution can use other evidence including testimony that Davis and Jordan flashed Vice Lords gang signs and used gang-specific language in still photos, videos and other media during the crime spree.

From January 2021 until their arrest, Davis and Jordan shot numerous videos and still photos of themselves showing off their firearms, authorities allege. In the Jan. 14, 2021, shooting, Davis was recorded firing his gun at the victims, records show.
Called to the stand by Fitzgerald, veteran KPD investigator Brandon Glover testified the pair could be seen in numerous photos and video using specific symbols and language associated with the Vice Lords gang, which originated in Chicago in the late 1950s.
Some photos showed them posing in front of territory formerly considered that of the rival Crips gang in Knoxville, he said.
Fitzgerald said jurors are going to see the teens using the signs and language anyway when they view the videos and photos from their cellphones. It will help them to understand what the young men were doing if they hear what the behavior indicates, she argued.
Isaacs, co-counsel Ashlee Mathis and attorney Hoai Robinette, who represents Jordan, said, however, that offering such proof would let the prosecution steer into waters they are obliged to avoid -- mainly by improperly trying to make their clients look bad.
"We are injecting error into this case" if the gang testimony is allowed in, Mathis argued.
If the trial does go forward Monday, jury selection likely will consume the day and perhaps extend into Tuesday.