Knoxville — The former president of Pilot Flying J. won't get extra time at Christmas with his family before reporting to federal prison to serve a 12.5-year sentence in a rebate ripoff case.
U.S. District Court Judge Curtis L. Collier decided Wednesday in a written order that Mark Hazelwood hadn't presented a compelling reason to delay going to the penitentiary until Jan. 7.
The judge already had agreed to grant Hazelwood's request to stay with his family in Knoxville through Thanksgiving rather than report in October.
A jury in Chattanooga convicted the nearly 30-year Pilot employee of leading a scheme in the private company's sales office to cheat some trucking customers of millions of dollars in promised fuel rebates.
Hazelwood, Scott Wombold, a former vice president, and Heather Jones, a former sales employee, were convicted in February after a months-long trial. Wombold got a six-year sentence, and Jones got 33 months, slightly less than three years.
Wombold and Jones were sentenced after Hazelwood. They have to report to prison Jan. 7.
Collier gave Hazelwood the longest term, 150 months, at sentencing in September. Hazelwood is appealing his conviction.
He became a millionaire while working for Pilot, benefiting from the company's growth and a profit-sharing agreement with owners the Haslam family.
In seeking to put off going to prison, Hazelwood argued he was a religious man for whom Christmas with family would have special meaning. He also told the judge he'd been following the terms of his pre-trial release and had already paid a $750,000 fine imposed at sentencing, a show of good faith that he was obeying the court.
Hazelwood also asked to get the same, Jan. 7 report date as his co-defendants.
The government opposed the extension, arguing he posed a flight risk. Prosecutors also told Collier that Hazelwood didn't deserve credit for doing what he's supposed to do and paying his fine, considering that just made good financial sense.
Collier noted that Hazelwood had asked for Christmas, "But Easter, the most important Christian religious holiday, would come just a few short months after Christmas."
His report date will be Nov. 26.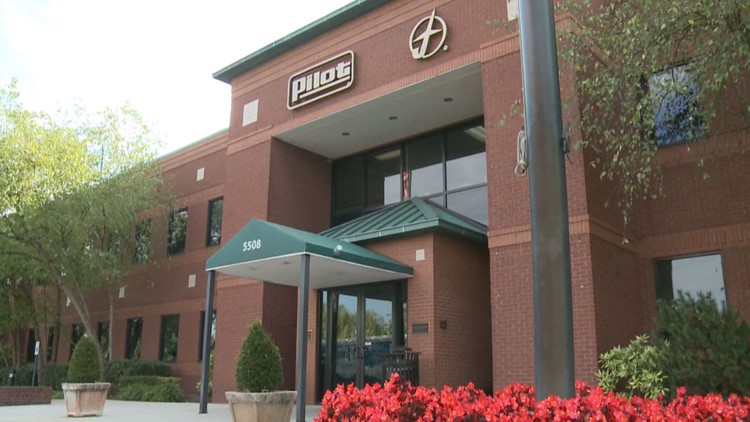 Pilot has paid more than $80 million in civil settlements to customers over the scheme as well as a $92 million fine to the government.
Fourteen former Pilot employees have pleaded guilty and await sentencing.