UPDATE (April 2, 2018): Knox County officers have arrested a man suspected of shooting his ex-girlfriend while chasing her down a busy West Knoxville intersection.
The Knox County Sheriff's Office said officers arrested 30-year-old Antonio Cortez Williams in connection to a shooting that occurred on March 28 that put several schools on lockdown around Middlebrook Pike and Ball Camp Pike.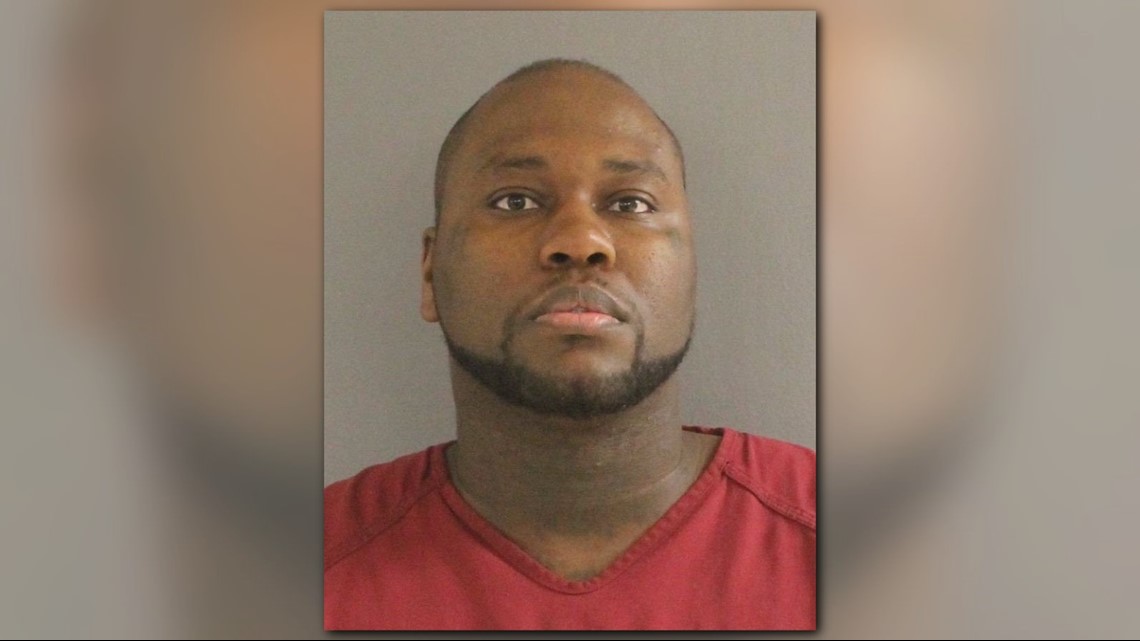 Officers arrested Williams Sunday at 10 p.m. after receiving a tip of a wanted fugitive at the Best Western Knoxville Suites at 5317 Pratt Road. Officers said they saw Williams pull into the parking lot and made contact with him in front of the hotel before taking him into custody.
On the morning of March 28, Williams' ex-girlfriend told authorities that she had spotted him at a Weigel's parking lot at the intersection of Middlebrook Pike and Ball Camp Road when he began shooting at her. According to the arrest report, the woman said Williams continued chasing and shooting her down Ball Camp Pike as she turned onto Andes Road and Chert Pit Road.
The woman said she eventually made a series of turns and was back on Cedar Bluff Road where she turned into another Weigel's parking lot and noticed she had been shot in the stomach.
According to the report, the ex-girlfriend wasn't the only person that was shot at last Wednesday. Another victim said he had been driving south on Ball Camp Pike when he saw the suspect in a four-door Chevy Impala with his hand out the window holding a handgun.
The other victim said he saw the suspect fire his gun approximately three times in the direction of the Weigel's parking lot before the suspect began shooting north toward his vehicle. The arrest report said one bullet had entered through the driver's side of the man's vehicle and exited through his back window.
Williams is facing multiple charges of attempted second degree murder, dangerous felony charges of employing a firearm, as well as possession of a weapon by a convicted felon and possession of Schedule I drugs with intent to sell or distribute.
Officers said they found 7.5 grams of heroin, $1,400 in cash and a vehicle registered to the suspect's brother when they arrested Williams.
According to the report, Williams has two prior felony convictions for especially aggravated robbery and aggravated assault out of Madison County, Tenn.
Williams was booked into the Knox County Jail early in the morning on April 2 on bonds totaling $750,000.
Original Story (March 28, 2018):
Deputies are looking for a man they say shot his ex-girlfriend as he chased her down a busy West Knox County intersection.
The Knox County Sheriffs Office said they are looking for a black man driving a dark colored four-door car, possibly a Chevy.
The incident started when the woman was pulling out of the Weigel's at Middlebrook Pike and Ball Camp Pike after 9 a.m. Wednesday.
Deputies said the man fired several shots as she tried to escape on Ball Camp Pike and he stopped shooting once she was driving on Andes Road/Chert Pit Road.
"You've just got to keep your mind on what you're doing and be aware of your surroundings, because you never know what's going to happen to you," Clayton McCarty, who frequents the Weigel's on Middlebrook, said. "You ought to be mindful of what you're doing out here," McCarty said.
The woman then pulled into another Weigel's roughly two miles from where the incident began at Cedar Bluff Road and Old Cedar Bluff Road and ran indoors for help.
KCSO said the woman was shot in the abdomen, but does not appear to have life-threatening wounds and is being treated at the University of Tennessee Medical Center.
Knox County deputies do not believe the public is in danger and said the suspect was shooting at his former girlfriend and not at random cars.
McCarty and the realtors at Coldwell Banker Wallace and Wallace want others to be safe.
Broker Beth Stewart emailed her staff after learning about the shooting and talking with the sheriff's office.
"(The Sheriff's Office) called my staff member, they said hey, we hear you're concerned about a shooter, we just want to let you know, rest assured, we don't feel like the public is at harm in any way," Stewart said.
Dispatchers started taking calls about a shooting around 8:50 a.m.
10News crews saw two cars that appeared to have broken windows and bullet holes, one that appeared to be the victim's car at the Weigel's at Cedar Bluff and Old Cedar Bluff, the other near the scene of where the shooting began at Middlebrook Pike near Ball Camp Pike.
Several schools in the area were placed on lockdown for a short time to make sure students were safe, but those have since been lifted.
Those schools included Ball Camp Elementary, Cedar Bluff Elementary, Cedar Bluff Middle, Hardin Valley Academy, and Hardin Valley Elementary according to the Knox County School System.