UPDATE 2 PM DEC. 25: The Knox County man accused of shooting a deputy Dec. 18 at a Strawberry Plains area home is now in jail.
James A. Hickman, 59, faces a Jan. 4 preliminary court hearing on two counts of attempted first-degree murder, records show. He was being held in Knox County in lieu of $150,000 bond on each count, according to records.
Hickman had been in the hospital recovering from a gunshot wound after he traded fire with deputies. He has since been released from the hospital.

Hickman is accused of shooting Knox County Deputy Travis Wheat after Wheat was dispatched to Hickman's home on Noe Hill Lane. He's also accused of trying to kill another deputy who was at the scene with Wheat.
Hickman is alleged to have shot Wheat in the arm. The bullet traveled into his chest, according to his wife Samantha. The deputy was released over the weekend from University of Tennessee Medical Center just six days after being shot.
His fellow officers worked together to give him a Christmas to remember:
PREVIOUS STORY: A man faces two counts of attempted first-degree murder after a Knox County Sheriff's Office deputy was shot in the arm responding to a call in East Knox County Monday night, the sheriff's office said.
59-year-old James Allen Hickman was arrested Monday night after he was shot in the shoulder. He was taken to UT Medical Center for treatment and will be booked at the Roger D. Wilson Detention Facility on a $300,000 bond once he's discharged.
Hickman is accused of shooting and hitting 34-year-old deputy Travis Wheat, who's also recovering at UT Medical Center and is reportedly stable after he was shot in the arm.
The deputy was responding to a report of an attempted suicide in the 110 block of Noe Hill Lane near Strawberry Plains just after 7 p.m. Monday, officials said.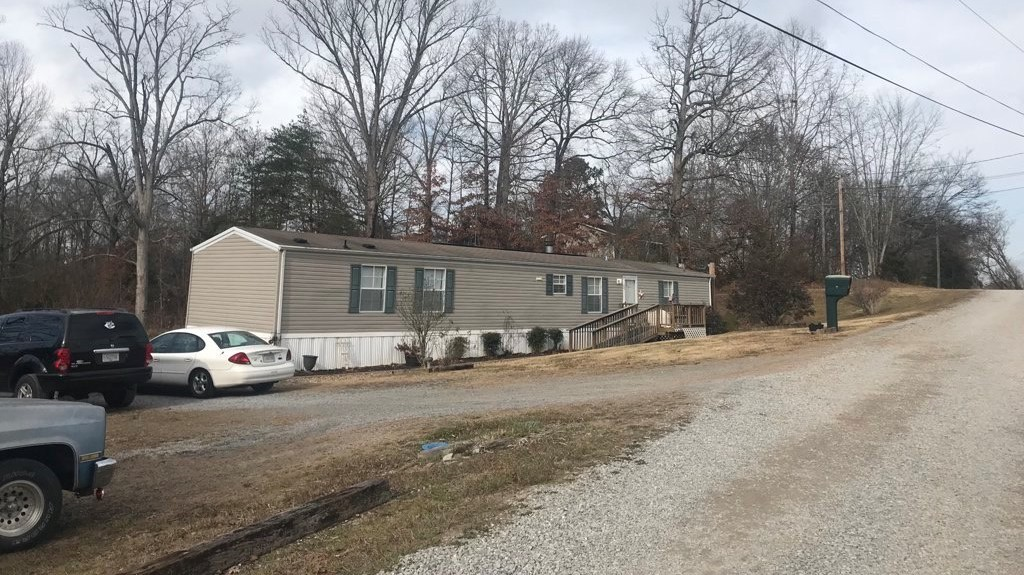 KCSO spokeswoman Martha Dooley said Hickman's wife called law enforcement, saying he was threatening suicide and that she left the house because she didn't feel safe.
While she was on the phone, Dooley said Hickman fired a shot in the house. Officers arrived around 7:10 p.m. and within a few minutes shots were exchanged between the suspect and two officers. Deputy Wheat was hit in the arm, and the suspect was struck in the shoulder during the exchange.
Both the deputy and the suspect were taken by ambulance to the University of Tennessee Medical Center.
Danny Parton lives next door to Hickman. He said they've never spoken, but he heard the gunshots.
"We heard three shots one after another, and that was about it," Parton said. "Then, a knock at the door and an officer hunkered down says you need to evacuate immediately."
Parton said deputies cleared the neighborhood while the incident was resolved. He said he heard gunshots in the neighborhood about a month ago, but never noticed any disturbances at the Hickman home.
"It's scary to not know who you're living next door to," Parton said. "But that can be anywhere. You never know what neighborhood you're moving into."
Wheat has been with KCSO since 2005, and has been on patrol for nearly two years.
Court records obtained by WBIR 10News show Hickman was prosecuted for aggravated assault and reckless endangerment in Knox County in 2006. Those cases were dismissed after he successfully completed a judicial diversion program.
Hickman's family returned to the home Tuesday and declined to comment.