NEW MARKET, Tenn. — New Market Police Department is searching for a man after he robbed a grocery store in New Market, Tennessee.
The robbery happened at 9 p.m. Saturday at New Market Grocery. An incident report states employees were closing the store for the night when the suspect came in wearing a blue plaid jacket with a white hood and a black mask. He held the two at gunpoint and told one employee to lay on the floor while the other was told to empty the cash register, the report said.
New Market Police Chief Chuck Devotie said the robber walked a decent distance to get to the store.
"We have pulled surveillance video from every local business. Everyone who had video, we pulled it. He walked probably three-quarters of a mile on 11-E.," Devotie said.
The suspect also demanded the employees give up their wallets and any other cash that was in the store before jumping over the counter and leaving.
New Market Police said the man is between 5' 8'' and 5' 10'' and weighs 180 lbs.
Officers said he was last seen leaving the grocery store on foot. New Market Police said they are searching the area.
If anyone has any information, New Market Police said to call Central dispatch at 865-475-6855 or 911.
New Market Police Department searching for man after armed robbery at New Market Grocery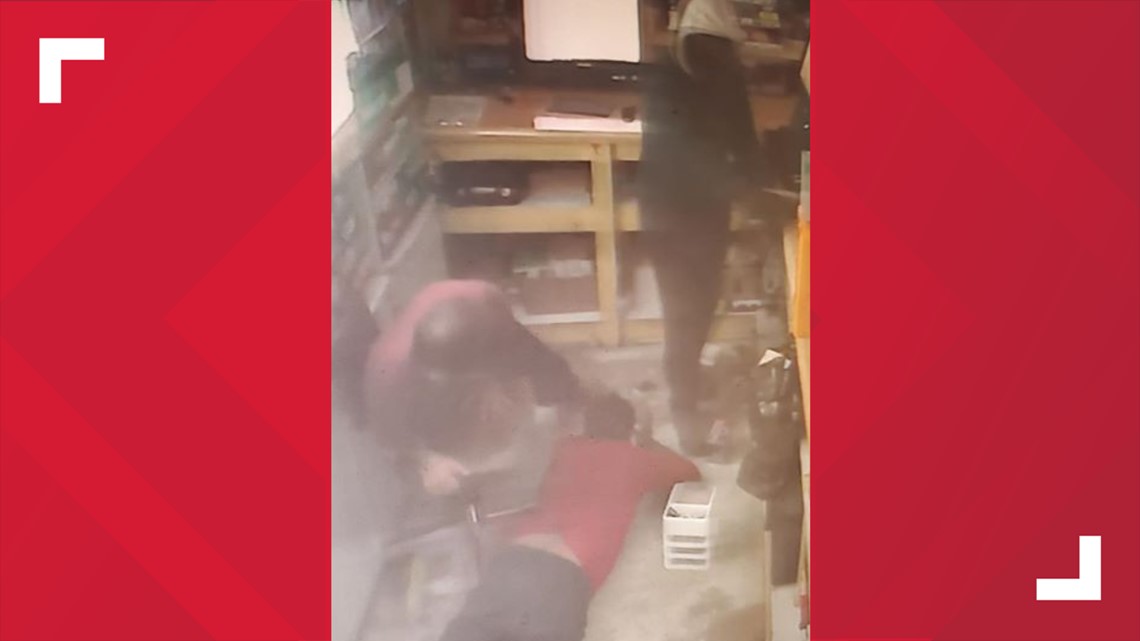 New Market Police Department