KNOXVILLE, Tenn. — UPDATE (February 22, 2021): A woman who was critically wounded after a suspected road rage shooting in North Knoxville Wednesday, has died due to her wounds, police said.
The Knoxville Police Department said that 38-year-old Tamaralynn Ann Russell, of Powell, was pronounced dead at the UT Medical Center after extensive life-sustaining efforts proved unsuccessful.
Previously, KPD arrested and charged Paul Foutner, 30, of Knoxville, after the shooting.
Foutner now faces charges for first degree murder and attempted first degree murder. Prior to Russell's death, he was initially charged with two counts of attempted first-degree murder among other charges, police said.
UPDATE (February 19, 2021): Knoxville police have arrested a man and charged him with attempted murder in a shooting that critically wounded a woman in North Knoxville Wednesday.
According to the Knoxville Police Department, officers took Paul Foutner, 30, into custody late Wednesday night following the shooting on North Central Street near Atlantic Avenue near Compass Heating and Air around 2:45 p.m.
Knoxville Police Chief Eve Thomas said there appeared to be "elements of road rage" in the shooting, but police are still investigating.
According to arrest records, Foutner was riding as a passenger in a Jeep with two others when a white van swerved into their lane.
Police said the victim, identified as Tamaralynn Ann Russell, was driving the van with another male passenger. Records said "several words were exchanged" between the occupants of both vehicles before Foutner got out of the Jeep with a handgun. The records said he began firing, hitting the van approximately five times and striking Russell in the head with a bullet.
The records said Foutner also shot the Jeep twice and hit a Knox County school bus occupied by a driver, bus chaperone, and one student. No one on the bus was hurt.
Officers said Foutner fled in the Jeep. When they arrived, police said they found the woman unresponsive. The man was not harmed.
Emergency crews rushed Russell to UT Medical Center for treatment.
Foutner is facing charges of attempted first-degree murder, three counts of reckless endangerment with a deadly weapon, and one count of employing a firearm during the commission of a dangerous felony.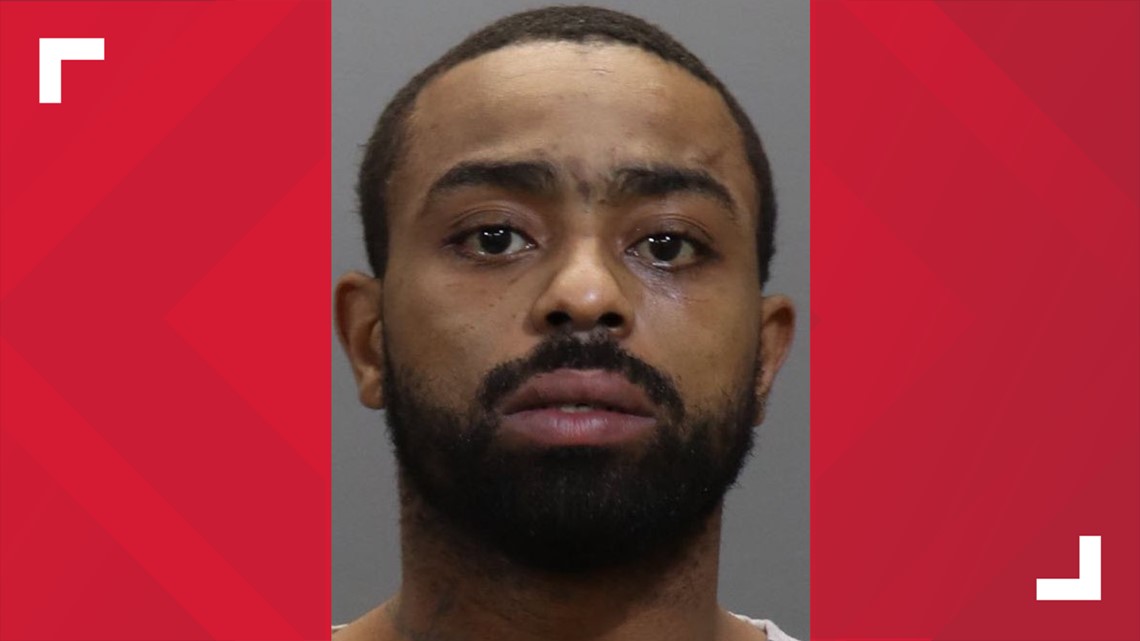 This shooting came shortly after Knoxville officials announced efforts to reduce violence in the community following three different shootings in the past few weeks that killed Austin-East High School students.
On February 2, Foutner was charged with attempted second-degree murder after reports of an aggravated assault incident reported at 2518 Broadway in Knoxville.
A Pilot staff member, identified as Samantha Howell, told the responding officer that a woman, identified as Alexus Peacock, was hiding from Foutner inside the store's stock room.
The officer came in contact with Peacock and said she had signs of abrasions around her neck and injuries on her scalp from hair being pulled out.
Peacock told the officer that she got into an argument with Foutner, identified as her husband, inside her vehicle at the Dollar General on Dutch Valley Drive.
She tried to leave the vehicle but Foutner pulled her back, exited the vehicle, came around the vehicle, and attempted to strangulate her, according to warrants. The rear passenger, identified as Trinity Peoples, was exiting the store and saw Foutner on top of Peacock. All of them got back into the vehicle and headed towards Broadway.
Peacock told Foutner she needed gas and pulled into the Pilot where she asked the staff to hide her. Howell said she saw Foutner entering the store indicating that he was going to kill Peacock. When Foutner couldn't find Peacock, he exited the store and got back into the vehicle.
As the officer arrived on the scene, Foutner had already fled the scene and Peacock told the officer the name of her husband, Paul Foutner.
Peacock said she was going back to a safe place in Chattanooga and would seek medical attention at a later time. She received a case card and procedure for an order of protection, warrants indicated.
The officer was able to get a picture of Foutner entering the Pilot store but was unable to watch footage from the Dollar General on Dutch Valley Road.
District Attorney Heather Good was notified and was able to confirm Foutner's identity through a Michigan NCIC inquiry.
Warrants show a bond was set at $500,000.