A woman who authorities say is a champion of the sovereign movement faces federal indictment along with a man she has claimed to represent on charges they took part in a scam to get hundreds of thousands of dollars from the U.S. Federal Reserve.
Heather Ann Tucci-Jarraf, 45, sometimes known on social media by her initials HATJ, and Randall "Randy" Keith Beane, 49, are being prosecuted in U.S. District Court in Knoxville.
An East Tennessee grand jury indicted Beane in July on five counts of wire fraud, one count of bank fraud and one count -- with Tucci-Jarraf -- of conspiracy to commit money laundering.
Tucci-Jarraf, identified as having a Washington state address, has attracted numerous followers, some internationally, through a group called One People's Public Trust that argued against recognition of any traditional government and was mistrustful of the banking system, according to the Southern Poverty Law Center.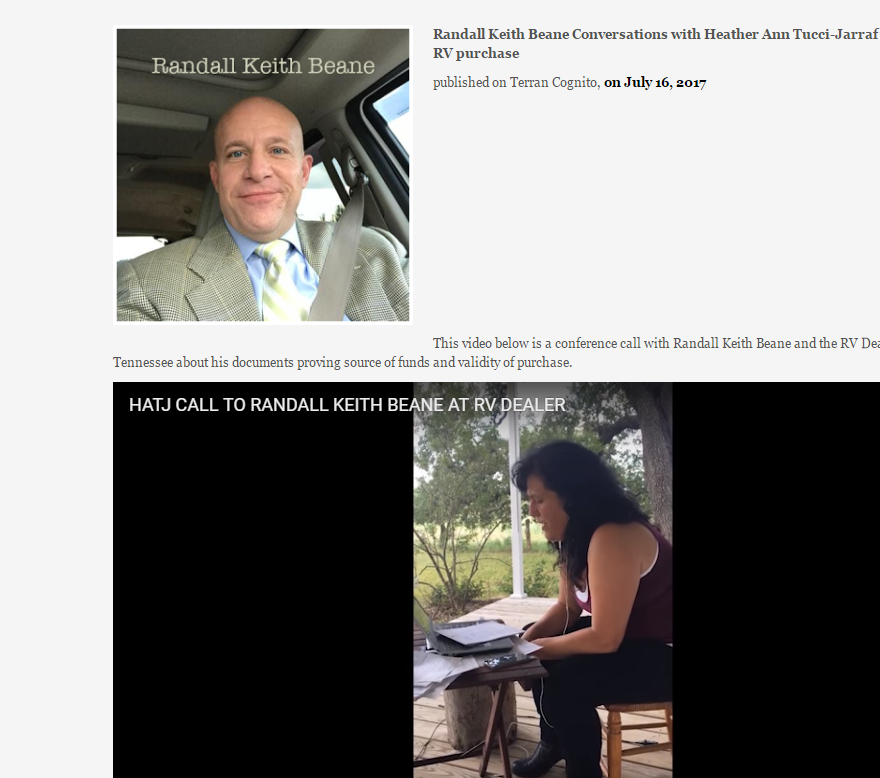 Beane, identified as having a North Carolina address, was arrested first in July. Tucci-Jarraf was arrested a short time later in Washington, D.C., after she appeared at the White House inquiring about an appointment there. She was then extradited from Washington to Knoxville.
The indictment alleges Beane "and others known and unknown to the grand jury" set out in July to use online banking options through the United States Automobile Association financial firm to get money. They used a bogus account number and a valid routing number that belongs to the Federal Reserve Bank.
According to the government, Beane tried repeatedly to use the numbers to secure "jumbo" certificates of deposit. Jumbo CDs typically have a value of at least $100,000.
Beane, a USAA account holder, mostly failed to get money, the indictment states, but did succeed in getting two CDs, one for $500,000 and one for $999,000 that were funded by USAA.
The scheme called for quickly liquidating the CDs and moving the money into Beane's personal bank account. He used the money, according to the government, in part to buy a luxury motor home here in East Tennessee.
As part of the scheme, according to the indictment, Tucci-Jarraf posed as Beane's lawyer "to induce, coerce and convince certain financial institutions to accept the fraudulently obtained funds" to take the money as payment for the motor home.
Tucci-Jarraf can be seen on at least one online video purporting to be Beane's lawyer. She's not licensed as an attorney in Tennessee or Washington to represent clients in legal matters, the government alleges.
On Facebook this summer she's also provided links on how to pay bills using a "secret account."
A change.org petition identifies Tucci-Jarraf as a political prisoner. She was released last week and is under the supervision of the U.S. Probation Office, documents show.
Videos featuring her, her views and her supporters have garnered thousands of views on YouTube. Critics also have attacked her and Beane on other videos posted on YouTube.