KNOXVILLE, Tenn. — JUNE 25, 2021 UPDATE:
A judge on Friday pushed back the court date to potentially revoke accused murderer Robin Howington's bond.
She is now scheduled to appear in court on July 15.
Last month, prosecutors requested Howington return to jail after failing a drug test.
The judge said he would review the motion and decide after seeing her next drug screening.
Howington is accused of shooting her daughter to death in their Fountain City home back in 2019.
Right now, she is out of jail on bond.
The Fountain City mother accused of murdering her 5-year-old daughter in 2019 will be back in court on June 25.
Robin Howington tested positive for marijuana and a prescription drug in April while free on bond.
Prosecutors moved to revoke her bond, arguing she couldn't be trusted to stay out of trouble.
Judge Scott Green is reviewing the case.
38-year-old Howington is still free, while authorities are waiting on the results of a recent drug test.
In September 2019, Howington's daughter, Destiny Oliver, was shot and killed at their Fountain City home.
Court records show Howington changed her story about the shooting multiple times when talking to investigators.
THURSDAY UPDATE: A Knoxville mother free on bond while awaiting trial on charges that she killed her 5-year-old daughter can stay out of jail but must report back in 30 days to ensure she's not taking illegal drugs, a judge ruled Thursday.
Robin Howington, 38, tested positive in April for a prescription drug and for marijuana while under the supervision of Knox County pre-trial officers. That's a violation of the terms of her release, prosecutors argue.
Howington is awaiting trial in Knox County Criminal Court in the 2019 homicide of Destiny Oliver. She has two other children.
Criminal Court Judge Scott Green heard prosecutor Rachel Lambert's request Thursday to revoke her freedom and take her into custody.
"She's taking prescription narcotics that she does not have a prescription for," the prosecutor said.
Defense attorney Mike Whalen countered that his client has been under significant stress and anxiety. She's had prior prescriptions, he said. She poses no threat to skip her court dates, he said.
Whalen said Howington is set to start a new job Friday at a Farragut motel.
Green told Howington she had no legal excuse for smoking marijuana. It remains illegal in Tennessee, he said.
The judge said he would allow her to remain free but told her it amounted to "house arrest," meaning she's allowed to do little but come and go to work and tend to basic needs.
Green will check on her progress to ensure she's not violating the law or using more illegal drugs in a June 10 checkback.
PREVIOUS STORY: Knox County prosecutors are asking a judge to revoke bond for a Fountain City woman accused of killing her 5-year-old daughter in 2019.
Robin Howington, 38, tested positive April 7 for Oxazepam, a prescription anxiety medication, and marijuana, court records state. She told Knox County Pretrial Services personnel she had a prescription for the medicine but hasn't been able to provide proof of that, a prosecution motion states.
She also was supposed to be wearing a GPS ankle monitor to track her whereabouts as part of her condition for remaining free pending trial. But the GPS monitor was removed after she was taken into custody in Sullivan County on April 8 on unrelated charges.
Because Sullivan County was holding her this month on the unrelated charges, she missed an April 19 court date before Knox County Criminal Court Judge Scott Green.
Considering her situation including her failed drug screen, Knox County prosecutors argue she's "a continuing threat to the community and a risk for failing to appear for trial."
Green was scheduled Friday to consider whether to revoke Howington's bond, but the case was delayed to May 6.
She was put on bond in October under special, court-imposed conditions.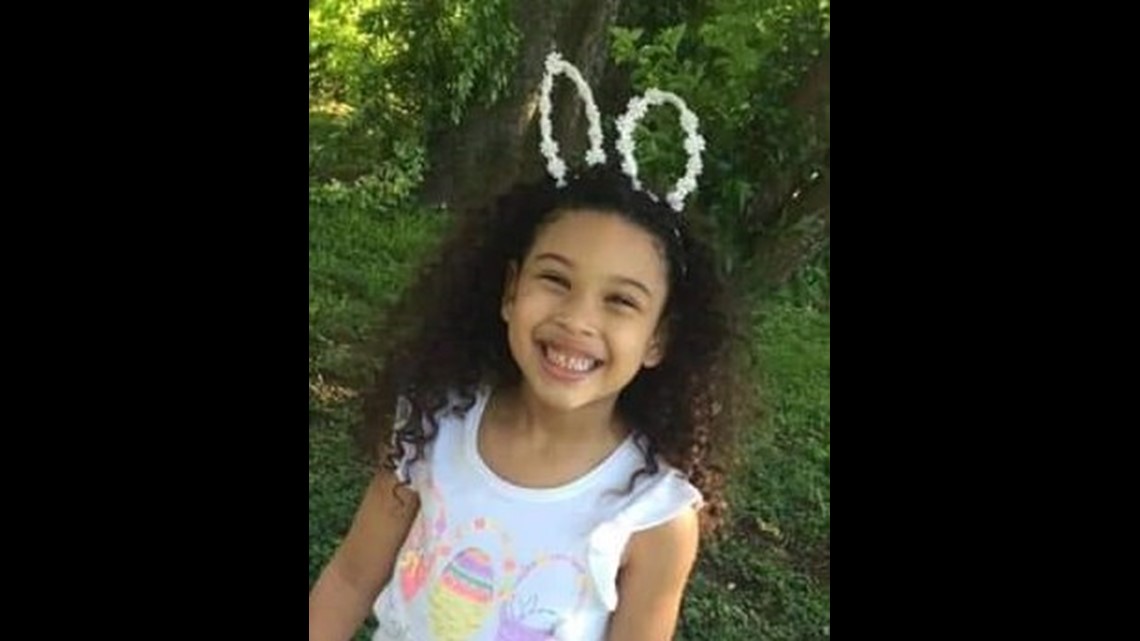 Authorities allege Howington shot her daughter, Destiny Oliver, to death in September 2019 at their Fountain City home. She's charged with first-degree murder among other counts.
After the shooting, police charged her with tampering with evidence after investigators said she changed her story several times about what happened to Destiny.
According to a 2019 arrest warrant, Howington wiped and stashed the gun in the shooting and moved other items at the crime scene. She also refused to give investigators her phone, according to the warrant.
Investigators said she put her phone underwater in hopes of destroying it. Documents state Howington feared the phone would have evidence of drug sales on it.