KNOX COUNTY, Tenn. — The Knox County Sheriff's Office said a man shot and killed himself during a SWAT standoff inside a Dollar General in North Knox County on Tuesday afternoon.
According to KCSO, a man inside the store at 1923 East Raccoon Valley Drive had a weapon and was threatening suicide. Knox County Rural Metro said it initially responded to a shooting call at the location off Interstate 75 in Heiskell.
According to KCSO, there were a total of three suspects involved in the incident, which began after a patrol officer tried to pull their vehicle over on Clinton Highway around 2:30 p.m. before the suspects took off.
Deputies said the vehicle was driving recklessly, speeding and disregarding stop signs -- saying the driver "had no due regard for others on the roadway."
The chase eventually ended in the parking lot of a gas station next to the Dollar General at the I-75 intersection, where deputies said the three suspects bailed out of the vehicle.
Two of the three were taken into custody after a short chase. Those two suspects were identified as Christopher Mincey, 19, from Mascot, and Katrina Ortiz, 19, from Luttrell.
Sheriff Tom Spangler said a helicopter team kept eyes on the third suspect, identified as Drea Overbay, 20, from Knoxville. He said Overbay tried to hop on a dump truck that was leaving the parking lot but then hopped off and went inside the store.
Employees and managers in the store barricaded themselves inside an office, Spangler said. He said law enforcement officers were able to talk to the employees to let them know what was going on and to keep them safe during the standoff. Employees also helped feed information to officers on what they were seeing on store cameras.
According to KCSO, at one point Overbay shot at an officer who returned fire, saying he does not believe anyone was hit in that exchange. Several patrol vehicles blocked the road as SWAT and negotiators responded.
In the end, Spangler said Overbay shot himself in the head and died.
Spangler said he believes the standoff lasted roughly 20 to 30 minutes.
"I'm sure the people inside the office thought it was a lot longer than that," he said. "But the good thing was we were able to keep contact with them and letting them know what was going on."
Spangler said he was unsure what circumstances led the suspects to drive away from the traffic stop. He said the two other suspects could face charges for evading arrest, but said no charges will be filed until KCSO gets all the information about the incident.
A medical examiner was called to the scene after the standoff ended.
"Unfortunately, somebody's life has been taken today," Spangler said. "For whatever reason, we don't know why that individual decided to run and put two other individuals, let alone the individuals that are driving here, in danger and leaving them, so to speak, to fend for themselves after an action he has taken."
Both Mincey and Ortiz are facing charges of evading arrest, according to the arrest report.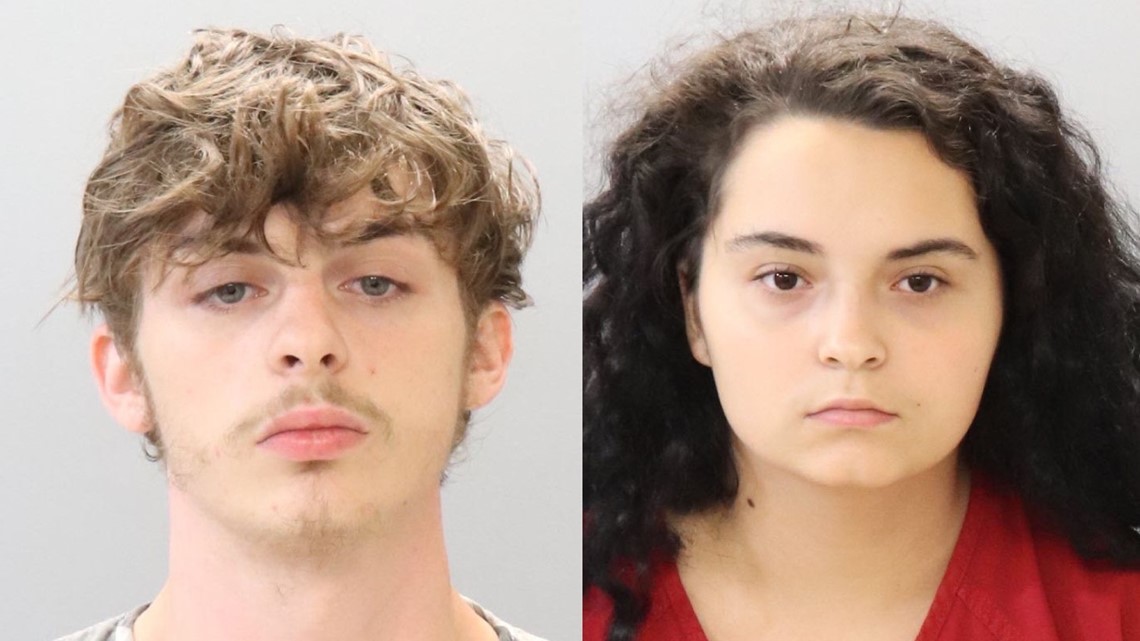 Deputies said Mincey was the driver of the vehicle involved in the chase, saying a records check revealed he did not have a valid driver's license. He is also facing charges of not having a valid license, reckless driving, evading arrest with risk of death or injury, improper passing, speeding, and illegally passing through stop signs.