The Knoxville Police Department is continuing its search for a suspect in an attack that hospitalized a 79-year-old man at the Ten Mile Greenway.
KPD said they've performed an extensive search of the greenway on foot and from the air using a UAV.
Officers will be using thermal imagers tonight as the search continues. Anyone that sees any suspicious behavior is asked to call 911.
The family of the greenway attack victim says he was stabbed multiple times in the head, neck and face on Saturday.
According to a Go Fund Me page, the family says 79-year-old "Werner" walked the Ten Mile Greenway greenway to Panera every Saturday for breakfast for 15 years.
Family members say Werner has hundreds of stitches, a broken hand and more than 30 staples in his head.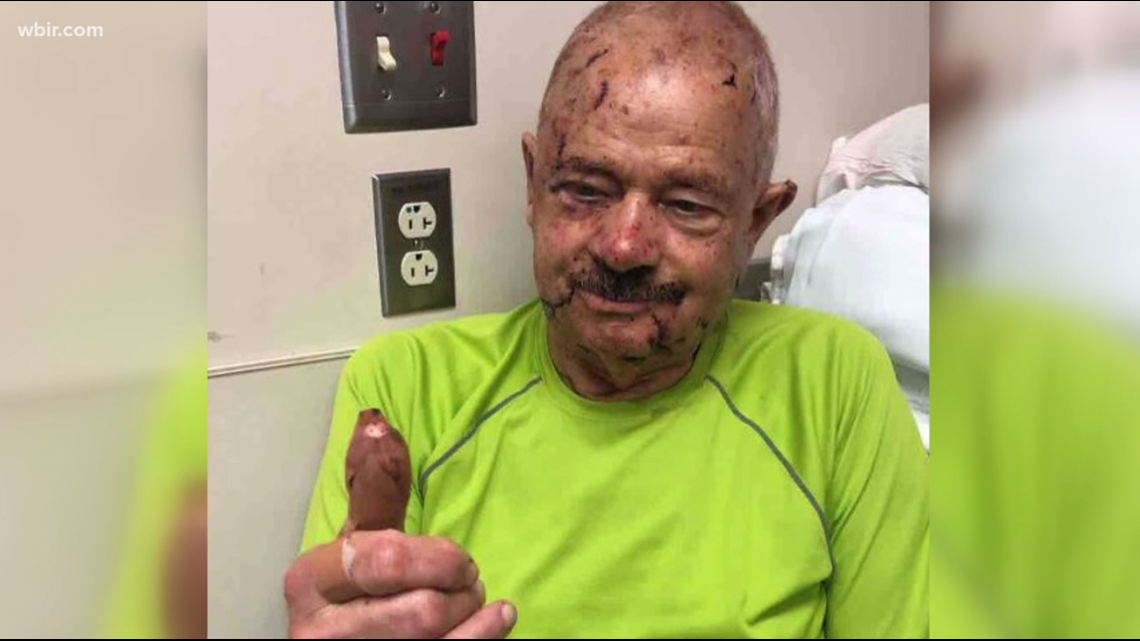 Friends, family and community are rallying around Werner. Managers at National Fitness Center in West Knoxville say Werner is a longtime member and they wish him a speedy recovery. They are raising money in addition to the family's Go Fund Me, which has raised more than $10,000.
"He knows no stranger, he is always smiling, always engaging, always shaking hands," said manager Paul Watson.
A member at All Saints Catholic Church in West Knoxville told 10News Werner is an active member who voluntarily cleans the church before and after mass each weekend.
In the meantime, KPD says it is still working to identify a suspect. The department stresses that the greenways are safe. Deputy Chief Kenny Miller says police have a strong presence on the greenways, and they will do more than 3,000 patrols every year.
Still, KPD suggests walking with a buddy, carrying your cell phone, and not wearing headphones. That way you can be more aware of your surroundings.
"We think if people use common sense, they're very safe, and this most recent incident is very unusual," Miller said.
Previous story:
The Knoxville Police Department said it is investigating an assault that happened on the Ten Mile Greenway in West Knoxville Saturday morning.
A jogger found a 79-year-old man lying on the greenway near North Peters Road around 7:45 a.m., police said. The man was bleeding from being cut more than once, according to KPD.
KPD said the victim told officers someone attacked him from behind as he headed toward the I-40 bridge over the greenway. He told police his plan was to walk along the greenway from one business on Walker Springs Road to another business off of North Peters Road.
The victim was taken to UT Medical for treatment. KPD said his injuries appeared to be non-life-threatening.
Authorities searched the area for a possible suspect. They said they are working with the victim and looking for additional information that could help in providing a description.