Knox County's main jail has seen a drop of more than 100 prisoners over the past week, a sign of conscious efforts to counter the threat of coronavirus and the hazards of incarceration.
Numbers released Tuesday by the Knox County Sheriff's Office show the morning population count at the Roger D. Wilson Detention Facility has dropped from 1,001 on Friday, March 20, to 909 by Tuesday morning.
In February, the detention facility routinely housed more than 1,100 at the detention center, according to Knox County Sheriff's Office figures. Before the virus hit, the county jail in fact routinely was crowded.
Not anymore, figures show.
A check Tuesday morning of overnight bookings showed just seven. In normal times, there are often at least 20.
Fewer people -- people deemed to be non-violent who are not a threat -- are being held. Defense lawyers say some of those being let out include people jailed for failure to pay child support.
The Sheriff's Office and Knoxville Police Department said they're being more mindful in light of the virus threat of who they must take to jail and who they can cite with a misdemeanor.
"From our standpoint we're still enforcing the law," KCSO spokeswoman Kimberly Glenn said Tuesday. "If we can issue misdemeanor citations – and that's up to the officers' discretion – then they are able to do that."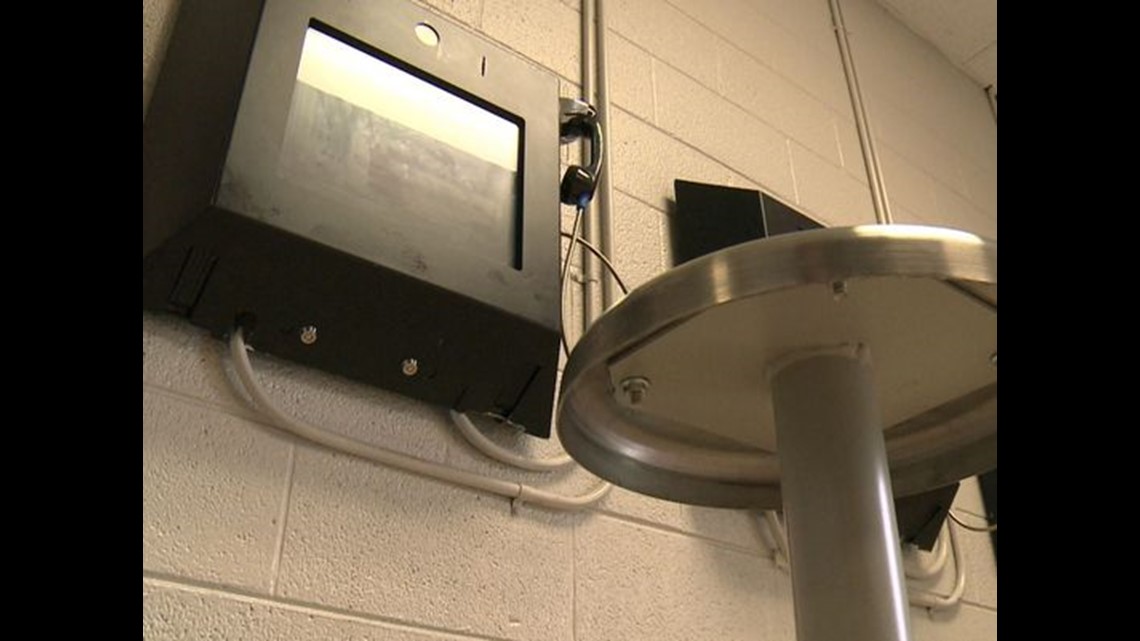 More space has been created at the detention center in case inmates need to be separated. Fewer older -- and non-violent -- inmates also are being held. Older people have been deemed more susceptible to COVID-19.
Glenn also said that right now, generally speaking, calls for service are down. That means county officers are being called on less to step in and address potential problems.
Glenn said so far no inmate has fallen ill with the virus.
The county also houses prisoners downtown in the bowels of the City County Building, and it has inmates in its work release program.
KPD spokesman Scott Erland said KPD officers also have more leeway to decide how a case can be handled.
"Following the guidelines and recommendations of the (Centers for Disease Control and Prevention), KPD officers have been directed to exercise their best judgment and discretion in their interactions with the public, and to limit physical contact as much as possible.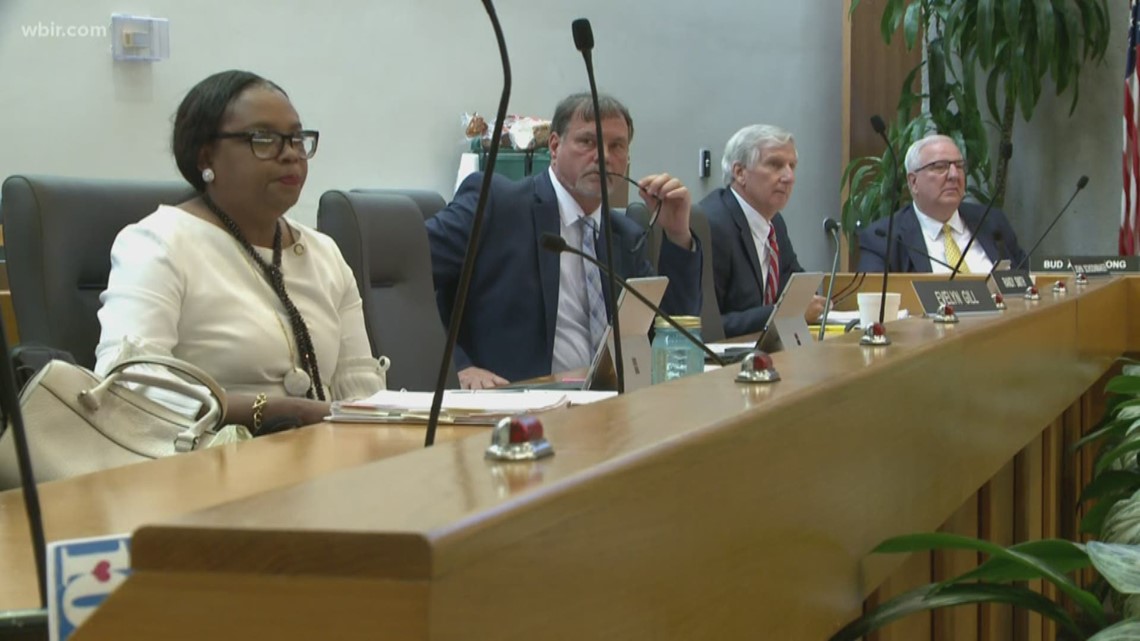 "If the situation allows for it, a citation could be written in lieu of arrest. That is in an effort to both protect our employees, KCSO employees and the inmate population from an elevated risk of exposure to COVID-19."
Tennessee Department of Correction data showed 72 percent of the Knox County detention center inmates were awaiting trial as of 2019.
Glenn, after checking with the county's pretrial relief service Chief Todd Cook, said the number of defendants currently on pretrial release is about 1,550. That's not an abnormal amount, she said.
Pretrial release allows the county to monitor some non-violent, low-level defendants who might otherwise be held behind bars.
Defense attorneys called earlier this month on the county to consider easing custody requirements of people being held in jail awaiting trial because the state Supreme Court has essentially closed courtrooms through this month. Lawyers feared inmates' constitutional rights would be disregarded.
Before virus concerns ballooned this month, the Sheriff's Office routinely faced daily total inmate counts of more than 1,400. Knox County Sheriff Tom Spangler already was working with leaders in the justice system such as judges and prosecutors, to find ways to reduce crowding. The county has in the past faced federal orders to lower its numbers.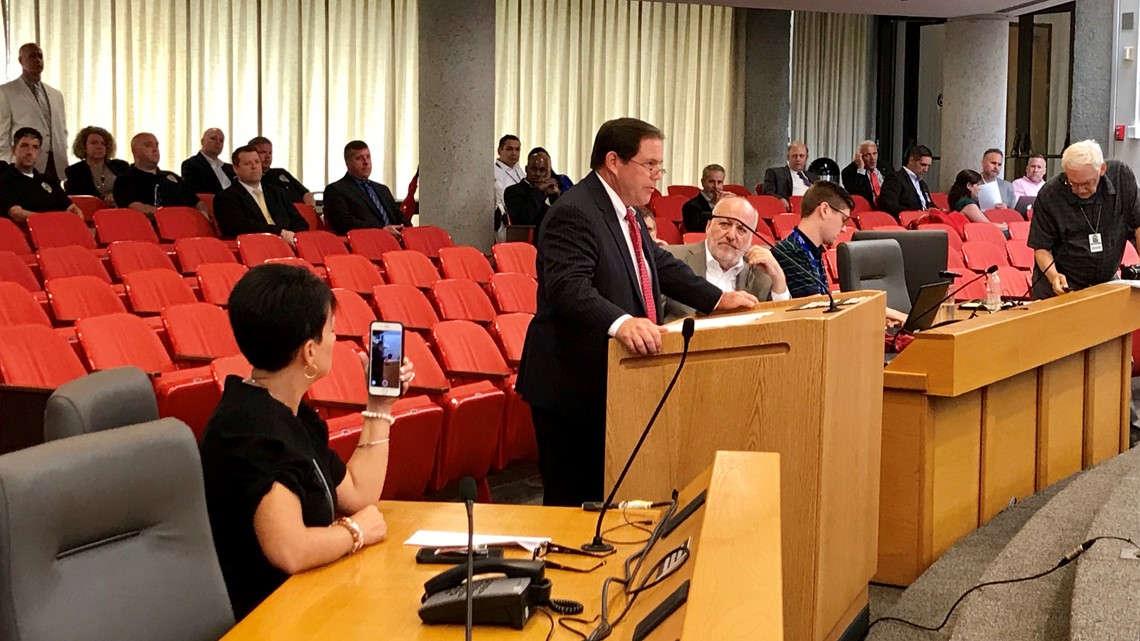 Anderson County also is seeing a lower inmate count, according to Anderson County Sheriff's Office spokesman Tyler Mayes.
"We are seeing a small drop in population at the jail," he said Tuesday in an email response to 10News. "All agencies in our county are citing when they can. With that being said, if there is no other option...they are going to jail."
Mayes said the Sheriff's Office is working in conjunction with the Anderson County District Attorney General's Office to identify low-level and non-violent defendants accused of misdemeanor crimes who qualify for pretrial release and supervision.
"The DA, Public Defender, and our judges have done a great job of taking action to help avoid the infection and/or spread of the virus," Mayes said.
Marian O'Briant, spokeswoman for Blount County Sheriff James Berrong, said there's been no noticeable change in the jail population.
"We are seeing the same spikes and lows as usual," she said.
A Loudon County Sheriff's Office spokesman couldn't be reached Tuesday.