KNOXVILLE, Tenn. — UPDATE 6 PM MONDAY: A federal jury in Knoxville deliberated about three hours Monday in the case of a former University of Tennessee researcher accused of improperly hiding ties to a Chinese university.
Jurors will be off Tuesday and resume deliberations Wednesday.
Anming Hu's trial began last week in U.S. District Court in Knoxville before District Judge Thomas Varlan.
As the first week wrapped up. defense attorney Phil Lomonaco sought to toss the government's case, arguing it was vague.
Hu did research at UT on a NASA contract but didn't disclose his links to the Chinese university, the government argues. But Lomonaco argues he had no idea that was expected of him.
"Dr. Hu was expected to understand that Chinese universities were included in the NASA China Restriction, but the government has failed to show how he would have known that through provided documents, contracts and interactions," Lomonaco wrote in a motion to dismiss.
Varlan hasn't yet ruled, allowing the jury to go forward with deliberations.
Federal prosecutor Casey Arrowood, responding for the government in a Sunday filing, wrote that Varlan already has weighed and dismissed the defense's argument, finding that whether Hu understood the federal restriction isn't something the government has to prove at trial.
PREVIOUS STORY: The federal trial began Monday for a University of Tennessee researcher accused of hiding his relationship with a Chinese university.
Anming Hu was arrested last year on an indictment alleging three counts of wire fraud and three counts of making false statements.
Authorities allege that Hu lied about his ties to the Beijing University of Technology while working with UT. This caused UT to incorrectly claim that it had complied with federal law during work with NASA.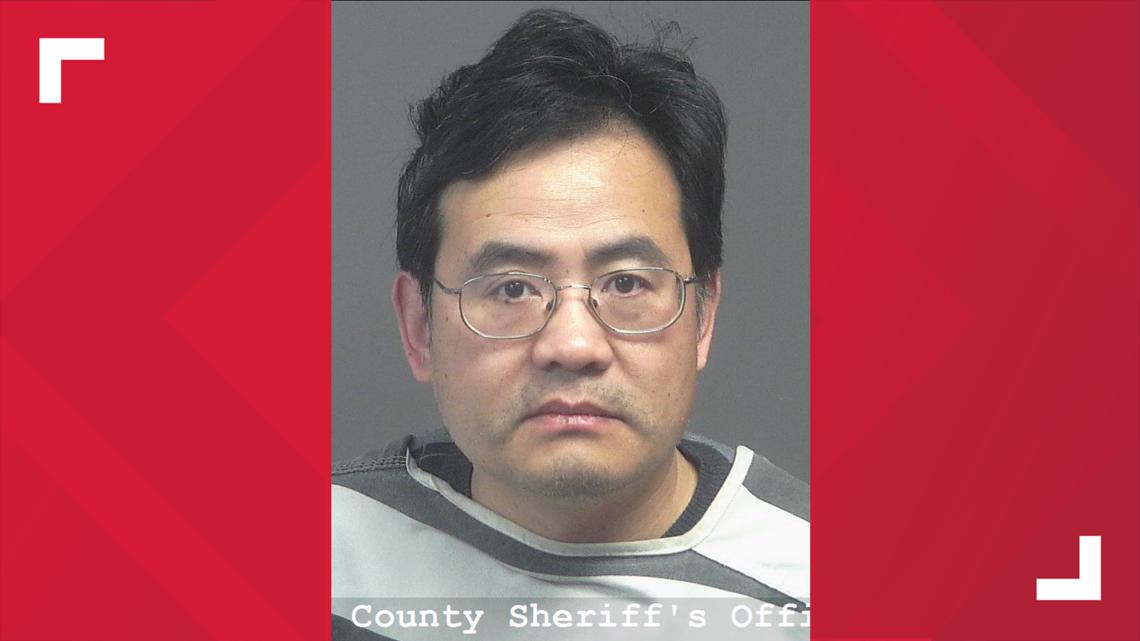 Federal laws do not allow NASA to use federal funds on projects in collaboration with Chinese universities. Hu's work with BJUT while also working with UT violated that, authorities allege.
The alleged "scheme" by Hu began in 2016, according to the government.
Hu's family, friends and supporters Monday held a rally to speak out against the case in Knoxville. They contend the case is another example of the U.S. government's "unjust" prosecution of Asian Americans, accusing authorities of singling out scientists of Asian descent and conducting racial profiling.
His wife, Ivy Yang, spoke about the impact his arrest had on their family.
"I couldn't think of what kind of law he could break to ruin his life, to ruin his career and to ruin his beloved family, but his arrest left the family in shambles," she said.
Hu was an associate professor in the Department of Mechanical, Aerospace and Biomedical Engineering at UT at the time of his alleged crimes. Federal authorities said that UT has cooperated in the investigation.
He faces up to 20 years in federal prison and a fine of up to $250,000 for each count of wire fraud if convicted. Hu may also spend up to five years in prison for each false statement.
U.S. District Judge Thomas Varlan is presiding over the trial in Knoxville.