MEMPHIS, Tenn. (WMC) - Security will be tight throughout downtown Memphis on Wednesday as thousands of people come together at the National Civil Rights Museum to remember a solemn anniversary.
Memphis has been marking the anniversary this week with a host of events. At 6:01 p.m. CT Wednesday — the time of King's death — a historic church bell near the Lorraine Motel balcony where King was shot will toll 39 times.
PHOTOS: Memphis marks 50 years since Martin Luther King Jr's assassination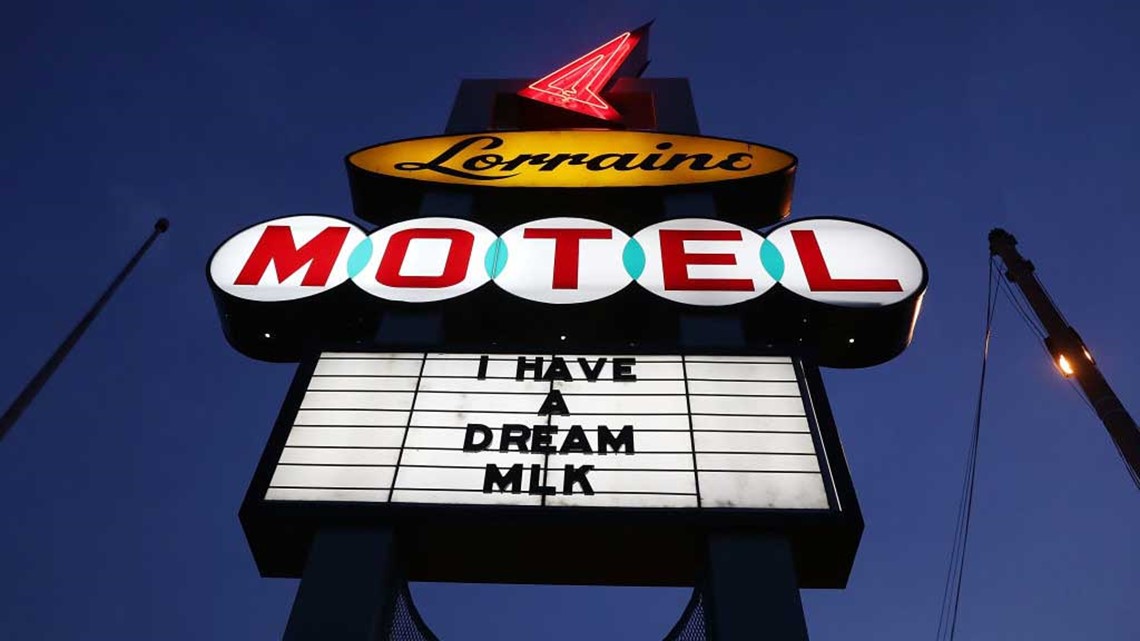 It is the first trip to Memphis and the National Civil Rights Museum for many of the visitors, and Tuesday's weather was eerily the same as 50 years ago
On Tuesday, a loudspeaker outside Makeda's Cookies on 2nd Avenue blared parts of Dr. Martin Luther King Jr.'s "Mountaintop" speech.
King gave the speech April 3, 1968, the night before he was killed at the Lorraine Motel in Memphis.
►Read more: Knoxvillians honor the 50th anniversary of the last full day of Dr. Martin Luther King Jr.'s life
"Set the tone for it when you hear that voice, there is no voice like Dr. King's voice," said Tamika Heard, who works at Makeda's.
For Heard, it's a way to get ready to reflect on that fateful day.
But the similarity Tuesday of the wind and coming storm 50 years later isn't lost on her or anyone else.
"It's a weird irony," said Michael Shields from Racine, Wisconsin.
"It just goes to show you that Martin Luther King is here," said Esther Buggage from New Orleans, Louisiana.
Memphis police stood guard all day, and the department said more officers will be present Wednesday at every corner to keep the peace.
"This posture will continue to grow as the crowds increase. Tomorrow we are expecting larger numbers; that's when you'll see elevated numbers of police officers," said MPD Lieutenant Colonel Keith Watson.
Shields traveled in a group of nine people from Wisconsin to see the commemoration and the National Civil Rights Museum.
"It's amazing the history that's stored there; every American should see it," Shields said.
He said the country needs to take a second look at Dr. King's message.
"Things seem like they've gone back in time, hopefully, this will wake people up to make sure that we don't go back in time and move ahead," Shields said.
The museum will be open Wednesday and charging admission. They also will unveil a new exhibit called "MLK50: A Legacy Remembered."