A teenager in East Tennessee sets an example for other students, and for all of us, through her continuing commitment to kids with special needs.
Tatum Allen is a senior in her third year as a peer tutor at Farragut High School.
She builds relationships with students in special education classes there.
"What I love most about Tatum is especially during the summers I'll get text messages from her, pictures where she is hanging out with our students outside of class. She goes that extra mile to visit and really build relationship with our students outside of the classroom," teacher Brooke Montjoy said.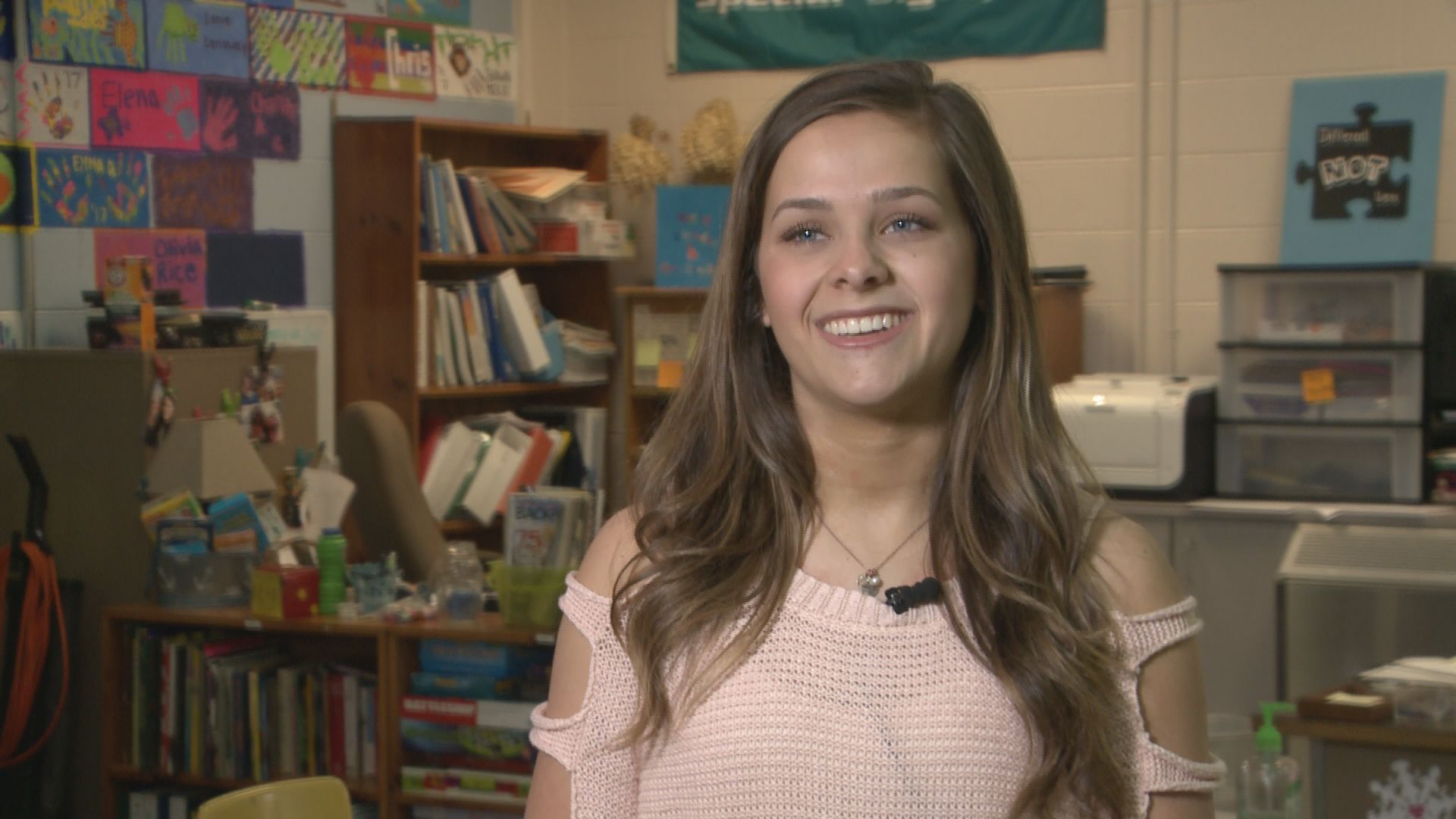 Montjoy said the students in her special education classes learn practical skills, and they also spend time outside the classroom learning life skills like working.
"In the mornings I work at Texas Road House," student Sarah Kohl said.
"Even though sometimes we're not in the classroom together because she'll go out, she goes to Texas Roadhouse and sometimes I have to stay back. But every time she gets back she always asks for a hug and we get to catch up on what she's been doing," Tatum said.
Last fall, Tatum was nominated for Homecoming court.
Montjoy said she was moved by what Tatum did next.
"In October, when Tatum was nominated for Homecoming and she actually sent me a text message asking me if she could hand over that nomination to Sarah," the teacher said. "That instantly made me want to cry when I got that text and I was so moved by it."
It was too late in the process to make that happen.
"They had already printed off the ballots and stuff with my name of them so they decided that she could do it with me," Tatum said.
They walked on to the football field together under the swords of the ROTC formation.
"My dad stood in the middle so I had my dad and Sarah also had my dad. It was the first time she met him. I think she liked him, though," Tatum said with a smile.
"Tatum gave me a tiara," Sarah said.
"The look on Sarah's face when she was out there you could tell it was something she had always hoped to do and she was so excited to be out there," Montjoy said.
It made Sarah very happy.
"She's always happy. She never has any complaining to do. She is very genuine and sweet and she makes you happy to be around her," Tatum said.
Her experience in the classroom is guiding her career path toward working with people with special needs.
And she was happy to share the spotlight with her special friend.
"We've always been close but I think that really brought us together," she said.
Sarah described Tatum for those who have not met her.
"That she's really sweet and a good friend," Sarah said.
We want to showcase students who reach beyond their schools and families to help make our community better. To nominate a student, please send an email describing them and their community service to 10Hearts@wbir.com.