KNOXVILLE, Tenn. — UPDATE (6/30):
The intersection at Richland Colony Road and Robinson Road was washed out from Monday night's storms, according to a tweet from Knox Co. Mayor Glenn Jacobs.
As of 8 a.m. Monday, KUB has restored power to 99.8% of its customers, 224 customers are still without power.
KPD said all of Monday night's flooded roads listed below are back open.
Thunderstorms and flash floods moved through East Tennessee on Monday night.
Many are without power - KUB reported 5, 215 out of 217,987 customers are without power. 97.4% of KUB customers currently do have power.
At 9:02 p.m., Rural Metro Fire said they were assisting in water rescues around Knox County.
The Knoxville Police Department also posted to social media reminding residents to "Turn Around, Don't Drown", and to call 865-215-4010 for assistance.
KPD also released a list of reportedly closed roads throughout the city:
Knoxville Flash Floods 6/29/20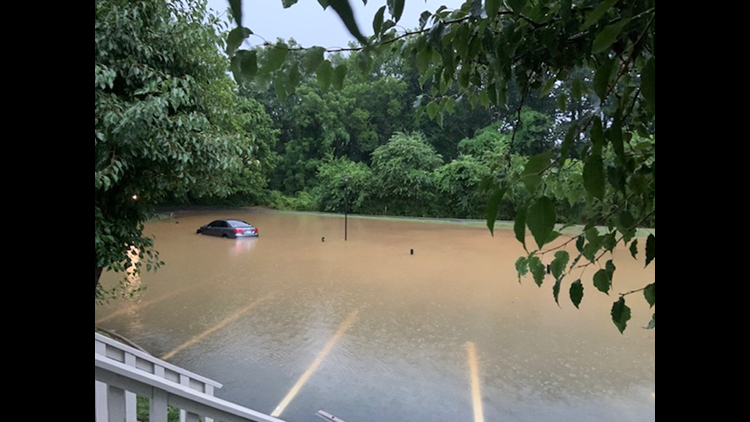 What are you seeing out your window? Email photos and videos 10News to newstips@wbir.com and show us what's happening where you live.
This is a developing weather situation check back with 10News at 11:00 p.m. for more.