GATLINBURG, Tenn. — The Great Smoky Mountains National Park could soon use license plate readers. A 10News investigation revealed a pilot program is underway.
"We're testing to see if we have the connectivity and power to support the equipment needs," park spokesperson Emily Davis said. "If it does work out, we'd see if the data helps us with issues like overdue hikers or requests from other agencies (BOLOs, missing persons, etc.)."
The American Civil Liberties Union told 10News it has questions about the program.
"I don't know why the Park Service would feel like they need to put this surveillance technology at the entrances of their park," senior policy analyst Jay Stanley said. "For a lot of people, it's probably not that big of a deal. But why does the Park Service need to do that?"

The devices capture a vehicle's license plate every time it drives by. The National Park hasn't released details such as how long they'd store that data or who they would share it with.
"There's no reason why a federal agency or other government agencies, including local police, should be keeping track of people's comings and goings," Stanley said. "They don't have individualized suspicion that they're involved in a crime."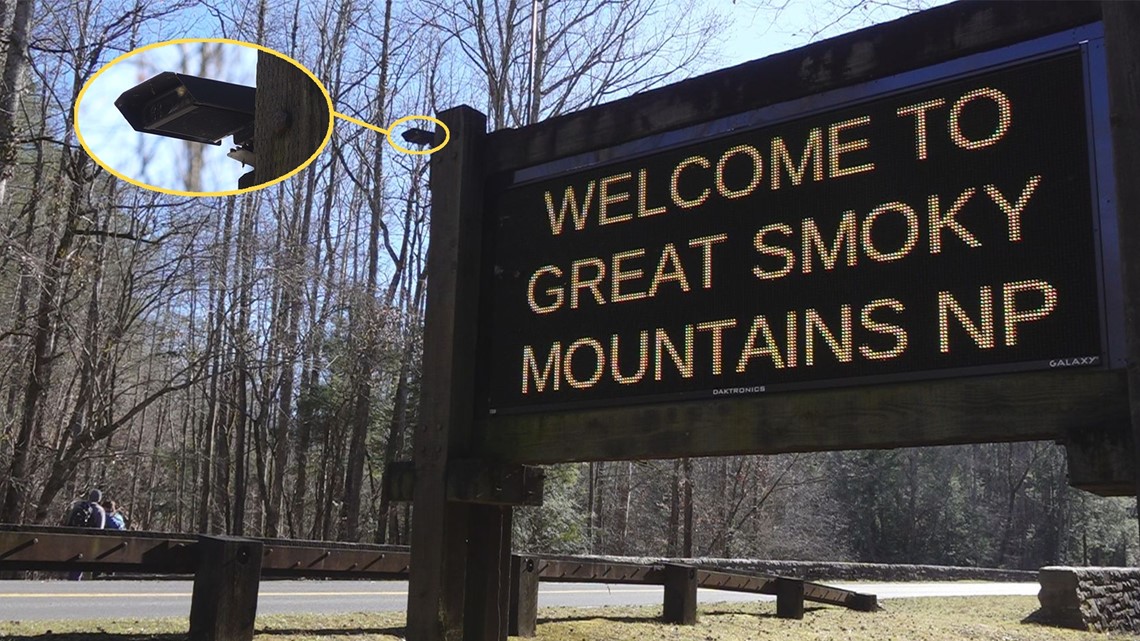 10News spotted automatic license plate readers at the entrances to the park coming from Townsend and near the Sugarlands Visitor Center. NPS data showed roughly 5.8 million people came through those entrances in 2022.
"We're not China. We're not Russia. We shouldn't be using technology in these authoritarian ways to keep track of everybody all the time just in case the police become interested in you in the future," Stanley said. "That's not how it's supposed to be in the United States."
10News reached out to the National Park Service on Friday to ask about a potential retention policy for the data, as well as where the cameras would be located and how many they are testing.