What you need to know about paying to park in the Great Smoky Mountains
The Park It Forward program requires visitors to have a parking tag to leave their car anywhere in the park for more than 15 minutes starting March 1, 2023.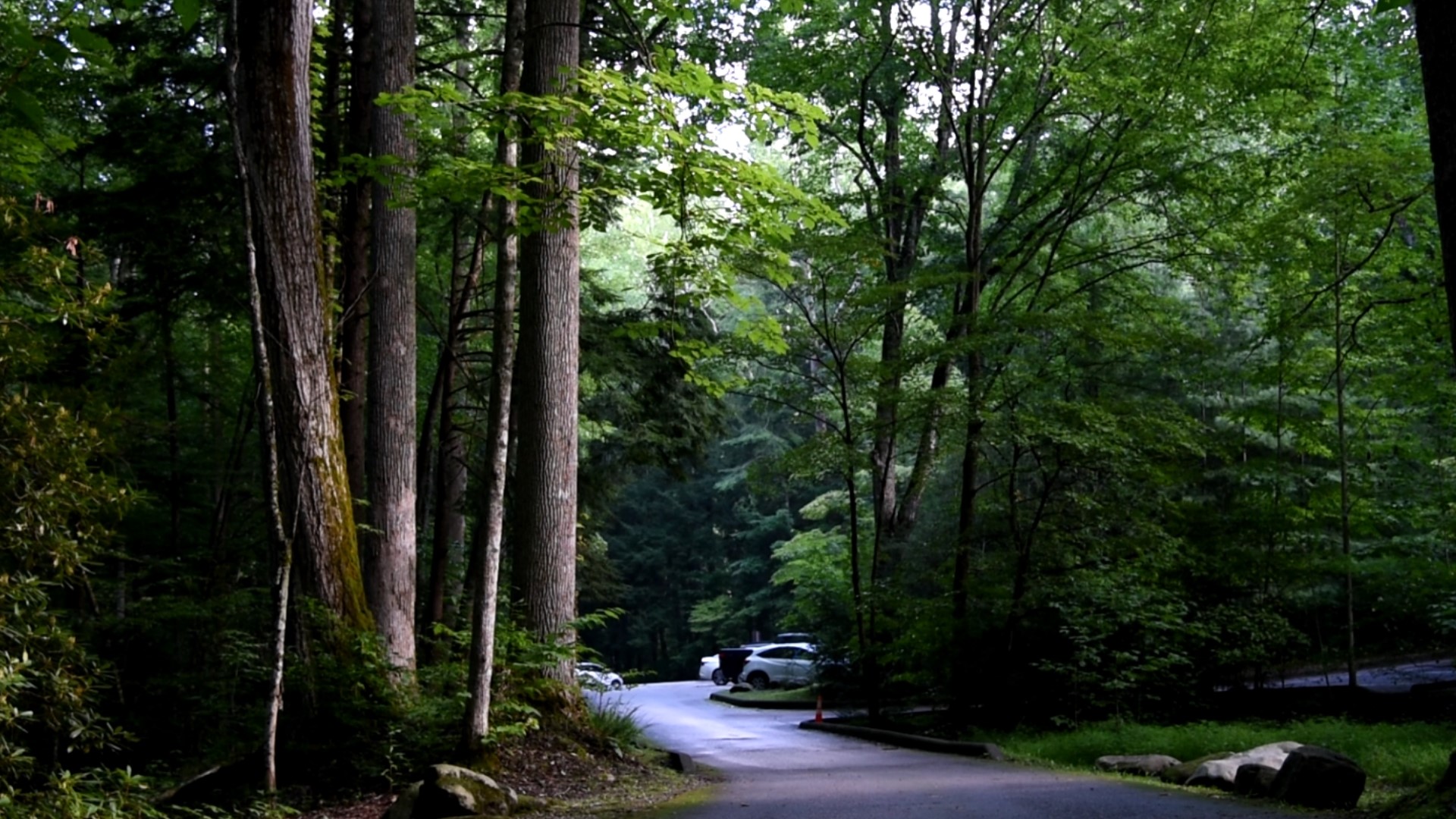 In April 2022, the Great Smoky Mountains National Park released a proposal for a new program called Park It Forward.
It would introduce a parking tag system to the Smokies, charging visitors for the first time to leave their cars and giving the park a new revenue source.
Now, a little less than a year after the idea was introduced, the Park It Forward program is starting in the Great Smoky Mountains.
"Parking it forward means we're protecting the Smokies for today but also for future generations so that this national treasure that's right here in our backyard is here for future generations to come," said Kendra Straub, the park's management and program analyst.
Need to know
:
There are three types of tags: $5 for a day, $15 for a week and $40 for a year. The park said the price stays the same for cars, trucks, motorcycles, RVs, etc., but the tags have to match the license plate on the vehicle, meaning they are not transferrable.
Annual parking tags need to be on the front, lower passenger side windshield. Daily and weekly parking tags should be face-up on the front, lower passenger side dashboard, according to the park's website.
GSMNP said America the Beautiful passes, including Senior and Access, will not be accepted in place of the parking tag and will not discount its cost.
If you want to order one ahead of time, the park said annual tags are available online through the Great Smoky Mountains Association (GSMA), in person at one of the GSMA stores or at any of the park's visitor centers.
The daily and weekly tags are online at recreation.gov, at all visitor centers or through one of the new fee machines throughout the park for credit card purchases only.
Straub said visitors who buy passes ahead of time will need to print them before their trip as park staff will not be able to do it, and they will not accept digital copies, like pictures on a phone.
"There's an unlimited supply and inventory of these parking tags," Straub said.
The park said failure to comply with the requirements may result in a warning, a citation or your vehicle being towed at your expense.
The tags are required to park anywhere in the Smokies for more than 15 minutes.
Parking is still first come, first served. The tags do not guarantee you a spot.
Anyone who wants to park anywhere in the Great Smoky Mountains for more than 15 minutes needs a parking tag on their car, RV, motorcycle, etc.
The National Park Service said it will provide parking tags at no cost to Tribal leaders to distribute to Tribal citizens coming to the park for traditional activities.
Exemptions from the national park:
Visitors will not need to display a valid parking tag on NPS fee-free days.
Front-country campers do not need a tag if they are parked in their designated campsite, but one will be required if they park elsewhere in the Smokies.
Those with a special use permit for burials, cemetery visits including Decoration Days and first amendment activities do not need a parking tag.
Vehicles with valid, state-issued disabled placards or license plates are exempt from the parking tag requirement.
More information on who is exempt and who is not is available on the park's website.
Why now?
:
Park officials said these parking tags are not an entrance fee and all roads in the Great Smoky Mountains are still free to the public.
When the Smokies officially adopted the Park It Forward program in August 2022, many wondered, "why now?"
In 2021, the Great Smoky Mountains was the most visited national park with 14.1 million visitors. Straub said that's more than Yellowstone (4.9 million), Yosemite (3.3 million) and Grand Canyon (4.5 million) national parks combined.
Out of the national park system, the Smokies is the only one of its size that doesn't charge visitors to enter. There are roughly a dozen in the U.S. with no entrance fee, but they are all comparatively small, including Channel Islands, Hot Springs and Mammoth Cave national parks.
Among the parks that do charge at the entrance, like Yellowstone, Yosemite and Grand Canyon, it's usually $35 per car (or $30 per motorcycle) for a general admission pass that is good for a week.
All national parks have relatively flat annual budgets because they are decided by Congress, not visitation numbers. Straub said the Smokies' budget hasn't changed significantly in over a decade, and park leadership had to reduce staffing to balance it with increasing visitation.
In 2021, the Great Smoky Mountains' $20.6 million budget lagged behind Yosemite ($31 million), Yellowstone ($37 million) and Grand Canyon ($23 million) despite having more than three times the visitors, according to GSMNP.
Park officials said that's where the parking tags come in.
"By purchasing that parking tag, you are directly contributing to protecting this park, and 100% of the revenue collected through this program stays right here in the Smokies and will benefit visitors, everything from trail maintenance to road maintenance to cleaning our restrooms more frequently, picking up waste on the roadsides," Straub said.
The tags will also help the Smokies bring more law enforcement and rangers on staff to keep visitors safe and informed.
"They're also going to be educating folks about the parking tag requirements because we know this is a big change for our visitors, and we want to help them understand the program and why it's so important to the Smokies," Straub said.
Visiting for free
:
The Smokies is still free to visit at any time. The additional cost comes in when visitors want to stop for more than 15 minutes, according to officials.
"Motorists who are simply passing through or enjoying one of our many scenic drives, which is a very popular activity in the park, they don't need a parking tag," Straub said.
If the cost of the tag is still a concern, there are plenty of experiences that visitors can enjoy without spending a dime.
Here are some suggestions:
Stop for a bathroom break or park information at a visitor center
Hike on the wheelchair-accessible, paved Sugarlands Valley Nature Trail, a half-mile loop near the Sugarlands Visitor Center
Wander through some of the restored vacation cabins in the Elkmont Historic District
See if class is in session at the historic Little Greenbrier School
Snap a photo or two at The Sinks or any other roadside waterfall
Experience all the mountain views, wildlife sightings and historical buildings the park has to offer on the 11-mile Cades Cove Loop
Drive around the scenic Foothills Parkway
Stand on the line between Tennessee and North Carolina at Newfound Gap
Tour the Roaring Fork Motor Nature Trail
Sit down for a quick bite at one of the Smokies' picnic areas
Catch a Smoky Mountain sunrise from the Clingmans Dome parking lot (The view is just as pretty, and it saves you a steep hike to the observation tower.)