KNOXVILLE, Tenn. — Maria Cornelius is a freelance sports writer for 247 Sports. She's been covering the Lady Vols since 1998, when she was working at the Knoxville News Sentinel.
"They needed someone to cover Pat being on the cover of Sports Illustrated and asked me to do it and that ended up launching me into covering Pat Summitt's program," Cornelius explained. "I just happened to walk in the newsroom at the exact right time."
She's grateful for the opportunity all those years ago that catapulted her into cover Pat Summitt's program. She said writing and basketball are very similar.
"It provides a rhythm," Cornelius explained. "There's a certain rhythm. Writing is a rhythm and a cadence. You have to get the words to flow in the right direction. Basketball [is] very much the same. It's a rhythm and a cadence to the game."
She fell in the love with the game and can still hear the voice of Pat Summitt when Thompson-Boling Arena is empty.
"She's coaching, she's teaching, she's probably yelling," Cornelius smiled. "I can just hear her bounce off these walls."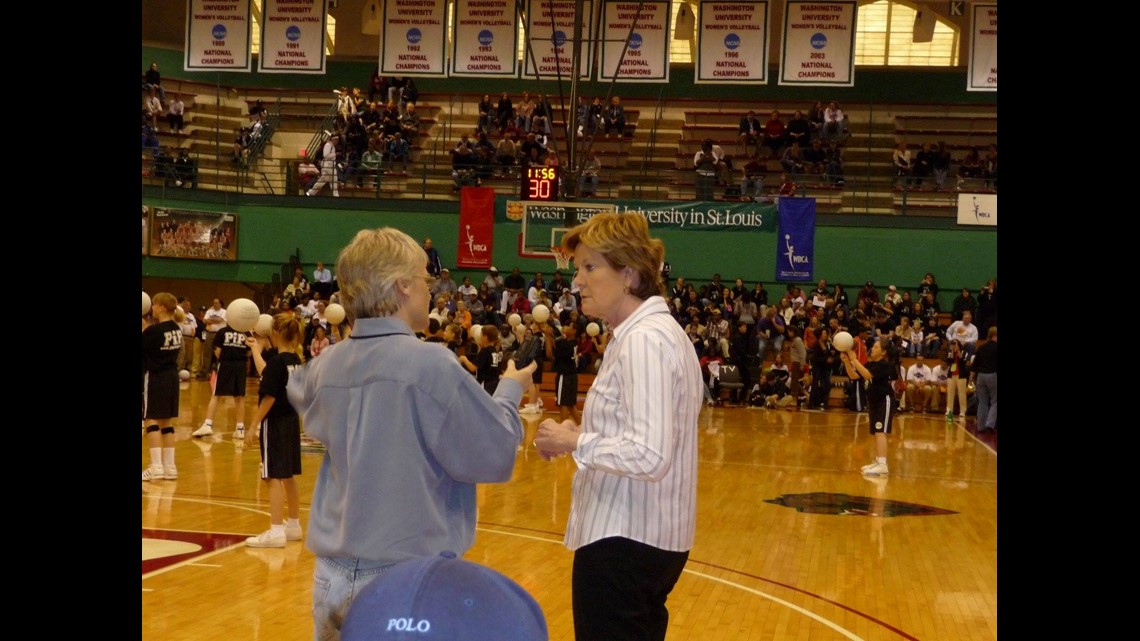 She's spent years watching, writing, and snapping pictures at hundreds of games, but there's one that she will never forget.
"It was a Sunday morning, the Lady Vols were getting ready to play North Carolina and I was getting ready for the game and I was always aware that women should do their own self-checks," Cornelius said.
She knew of the Buddy Check 10 segments on WBIR and Robin Wilhoit's reports, so she decided to make it a point every month to do a breast self-exam.
She knew something wasn't right after doing her monthly check. She called her doctor and scheduled a mammogram the next day.
Two weeks later, her worst fears were confirmed. She had breast cancer.
"I sat in a dark room at my home office where I would write so much," Cornelius said. "I just turned out all the lights and cried. I mean, I'm not ashamed to say I broke down."
She was scheduled to fly to Texas the next morning to cover the Lady Vols against Baylor.
"I could have just said I'm not leaving, I'm staying home, and then I said, 'Well, what would Pat do?' Pat would get up. Pat would tell you to get up and fight," Cornelius remembered. "So I got up, packed my bags and flew to Texas the next morning."
The rhythms of basketball and the support from the team kept her going.
She was honored at the Lady Vols 2014 Pink Game. Holly Warlick presented her with a pink ball a year after her surgery.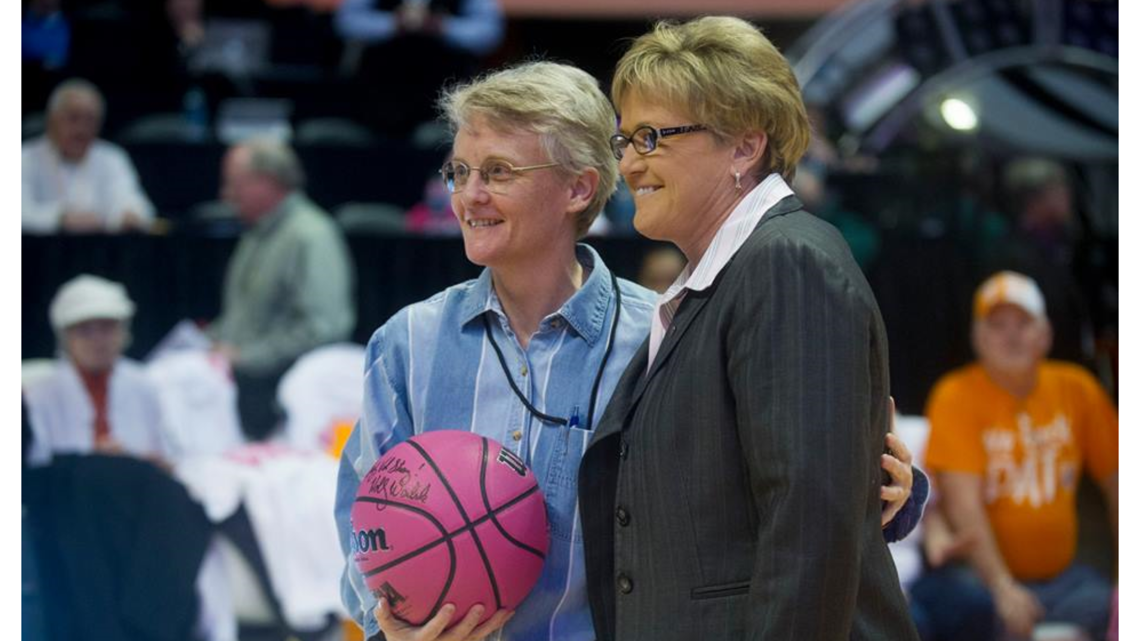 Cierra Burdick gave her the pink shoes that she wore in the 2013 game after she graduated in 2015 and former Lady Vol Andraya Carter had a pink jersey framed for her after she graduated.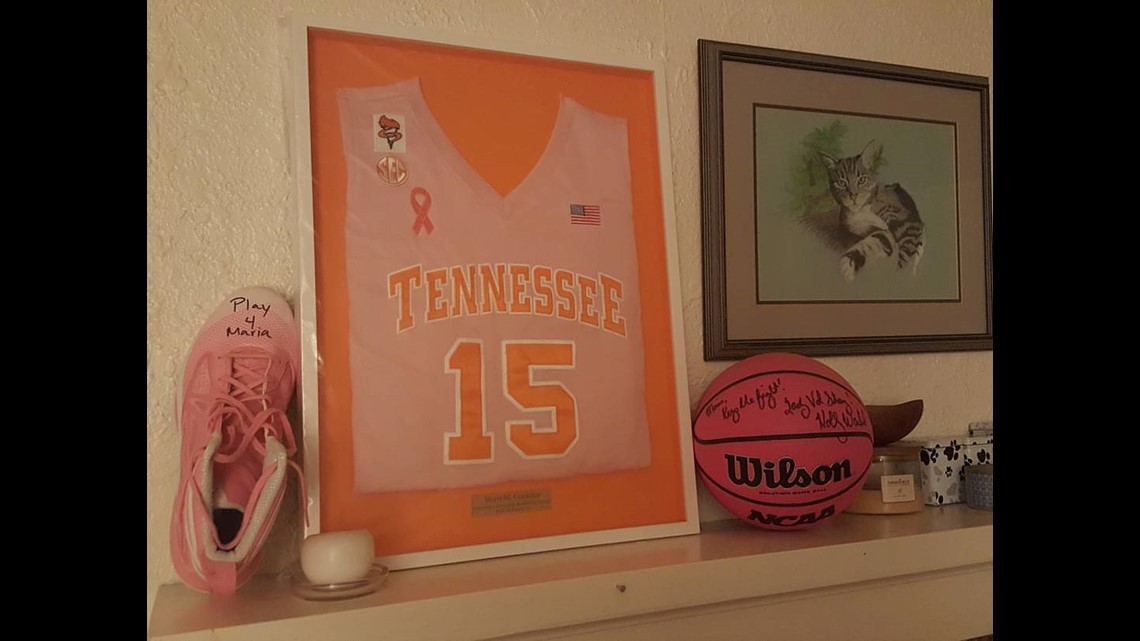 "It's a reminder that you're not alone and that there's people fighting and people supporting you and it reminds me too of how many people care and love for someone going through cancer and what they go through," Cornelius assured.
She had a double mastectomy and has been cancer free for 7 years. She's still here to write, watch and encourage.
"Don't ignore changes to your own body," Cornelius urged. "Go see your doctor whether you're male, female, anything– go get checked."
Since her diagnosis, Cornelius joined the American Cancer Society's "Making Strides Against Breast Cancer" committee in 2015. She also helps coordinate the Smokies Baseball pink games.