KNOXVILLE, Tenn. — People now arrested in Knox County for non-violent felonies and most lower-level crimes will be allowed to remain free as their cases are prosecuted -- a new effort to reduce Knox County's jail population amid the COVID-19 crisis.
Knox County's Criminal Court and General Sessions Court judges signed an order Monday aimed at further cutting the population.
The order will remain in effect through April.
The county's jail population already has been shrinking this month as police, prosecutors and defense attorneys try to lower the jail count to reduce the threat of the spread of the highly contagious coronavirus. According to Monday's order, the population is already down about 20 percent in less than two weeks.
Under Monday's order, people now arrested for all misdemeanor crimes except domestic assault and DUI are to be released on what's called their own recognizance, meaning they promise to show up to court as required as their case advances through the judicial system.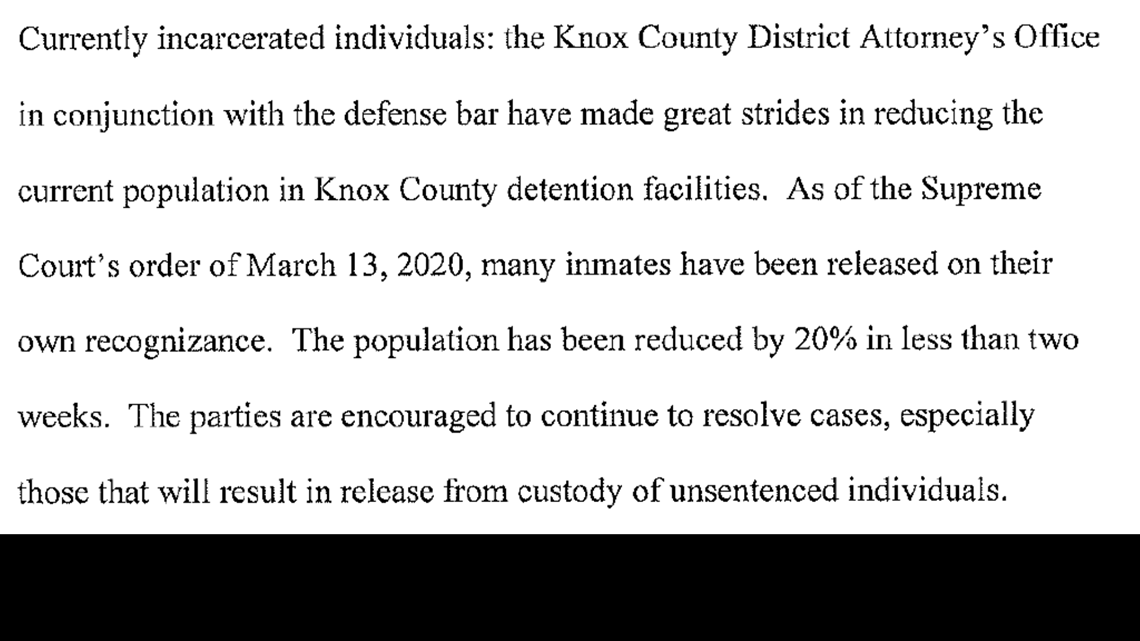 Also, poor or "indigent" people arrested now for non-violent felonies -- a Class C, D or E -- also will be released on their own recognizance, the order states. The document doesn't apply to people charged with more serious felonies -- what are called Class A and Class B felonies. First-degree murder, for example, is a Class A felony.
In addition to what are viewed typically as violent crimes, the order considers a violent offense to be aggravated burglary, a DUI 2nd offense and domestic violence.
One caveat about felonies: The Knox County District Attorney General's Office has the ability to seek bail or revoke it "in specific cases where individuals pose a threat to the safety of the community," an amendment to the order states.
Similarly, when it comes to people charged with misdemeanors, prosecutors can seek to revoke bond or have bail assigned if someone gets arrested while already out on bond. Also, bond can be sought if someone's considered a community threat.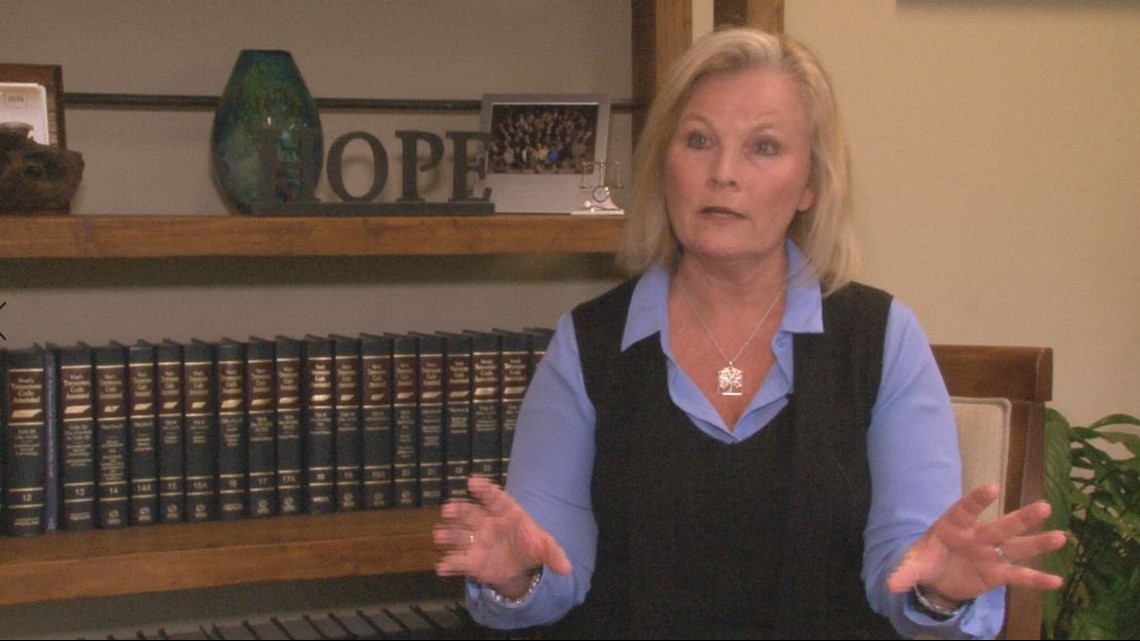 Knox County routinely -- before the virus outbreak -- kept 1,300 to 1,400 people in its system, which includes a multi-pod detention center off Maloneyville Road in Northeast Knox County and the downtown jail underneath the City County Building.
Some space in the detention center now is being reserved in case there are sick inmates.
Last week, WBIR reported numbers had started to fall as police and deputies began working to issue more citations in lieu of warrants where appropriate. Some inmates also have been getting out if they were being held for low-level offenses such as failure to pay child support.
The Tennessee Association of Criminal Defense Lawyers has been pushing to reduce the number of people being held in jails across the state ahead of trials to spare clients from being exposed to the virus.
Hundreds of people have tested positive for the virus in the state. There have been at least seven deaths so far, including one announced Monday in Knox County that happened over the weekend.
Knox County DA Charme Allen said area police and deputies are doing a good job of evaluating when arrests are imperative. Police still have the discretion of taking people in when circumstances merit it.
"They are using citations whenever that option is available, so we're not bringing folks into the jail that we don't need to," Allen said Monday.
"We as prosecutors have worked very hard with the defense bar to make sure that we are only holding those offenders who present an unjustifiable risk to the safety of our community. We are continuing to staff both sessions and criminal courts on a daily basis to evaluate and review all current cases."
Allen said Monday's order will result - for the time being - in almost all low-level, non-violent offenders being released after being booked.
"We're all making significant changes to make sure we're only keeping the worst of the worst, the violent offenders, in custody at this time," she said.