KNOXVILLE, Tenn. — People who have been tested for coronavirus have to wait days, sometimes more, to get their results back.
New technology launching in Tennessee cuts that time drastically.
"We'll get a positive within 5 minutes, negatives take 13 minutes but before the patient leaves we can take care of the patient and know if they're positive or negative," said Dr. Benjamin Barlow, Chief Medical Officer for American Family Care (AFC).
Select Walgreens locations are offering it, as well as some AFC urgent care clinics.
"To get tests instantly literally is going to change the game in our fight against this pestilence," said Dr. Bruce Irwin, AFC Founder and CEO.
Irwin said these new kits will allow them to test about 4,000 Tennesseans.
Here's how it works at AFC.
Patients will set up an appointment online ahead of time.
When you arrive for your test, the clinic will text you when you can come in and greet you at the door dressed in PPE.
Testers will swab both nostrils and enter the sample into this machine, which is about the size of a toaster.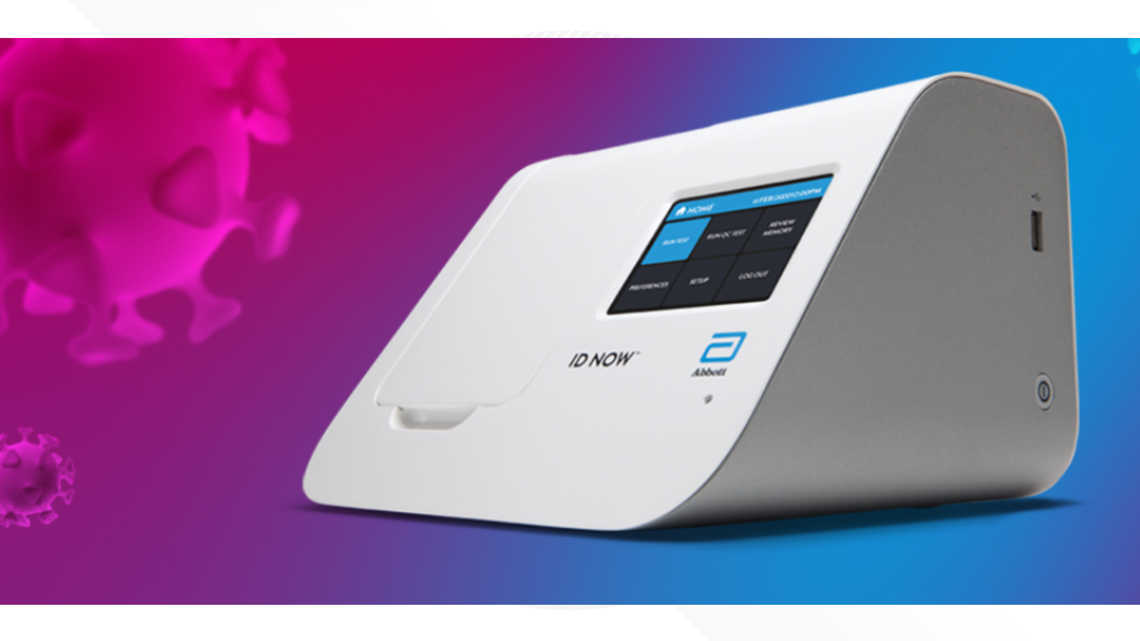 "The machine has been warmed up, you go ahead and mix it in here and then you take a cartridge and then you move it up here to the testing platform," said Barlow.
Like with current swab tests, this machine detects the virus on a genetic level and amplifies even a small trace to show if a person is infected.
The Knox County Health Department advises physicians who use any new test to pay attention to symptoms.
"If they look like they have COVID-19 and the test says it's negative, I think you need to look at that person in front of you, use your clinical judgment and advise them appropriately," said Dr. Martha Buchanan, Director of the Knox County Health Department.
Those who chose rapid testing must first must meet CDC guidelines for testing in order to be tested.
People interested in being tested can register for an appointment here.
A spokesperson with AFC said when patients get to their testing appointment, "patients will receive a consultation from one of our trained providers who will then administer the test."
AFC will bill your insurance for the cost of the test, which many providers will cover.
They have locations in Knoxville, Farragut, Aloca and Sevierville, but the only clinics that currently have testing technology are Alcoa and Cedar Bluff in Knoxville.