KNOXVILLE, Tenn. — Hair salons in Knoxville are voluntarily closing their doors to help combat the spread of COVID-19.
While state and local authorities haven't called for mandatory shut downs, business owners are hoping that will change.
"Yeah, this was the hardest decision I've probably ever had to make," Archer, Grow's owner, sighed.
For Archer and his team at Grow, it's always been important their COVID-19 precautions make the cut.
"I think that it's really important right now for public health," Archer explained. "For us, especially being in direct contact with all of our clients and guests to put people before profits and make sure that our employees are safe, and that we're not helping spread whatever this is through the community."
This week, keeping clients six feet apart, chairs wiped down and introducing sanitizing stations is ending with the salon voluntarily closing indefinitely.
"This industry isn't something that we can choose to work from home in or, you know, work even remotely in a six foot distance from people," Archer explained. "We're directly touching our guests."
Just like most small businesses, closing means sacrificing income and normal wages. Archer tried to prepare financially since day one by purchasing "loss of use liability insurance." But, since local and state governments haven't mandated salons to close like other states, he can't cash in on that for his employees.
"It's insane to me that they put gyms and restaurants but won't mandate us to close as well," Archer said. "So, we're putting people at risk and we're putting our staff at risk."
He's hoping to see a result soon.
"It seems like the city and the county government aren't cooperating with each other and it seems like our state's gonna be one of the last ones to do anything about it," Archer explained. "Unfortunately, that's just going to drag this on even longer and hurt us in the long run."
For now, the whole salon is looking forward to the future.
"We're going to be the first ones back with extended hours and even extended days to the week that we can hopefully accommodate more guests whenever this is over," Archer assured.
The salon is encouraging clients to purchase gift cards during the closure and reschedule appointments once the space is back open.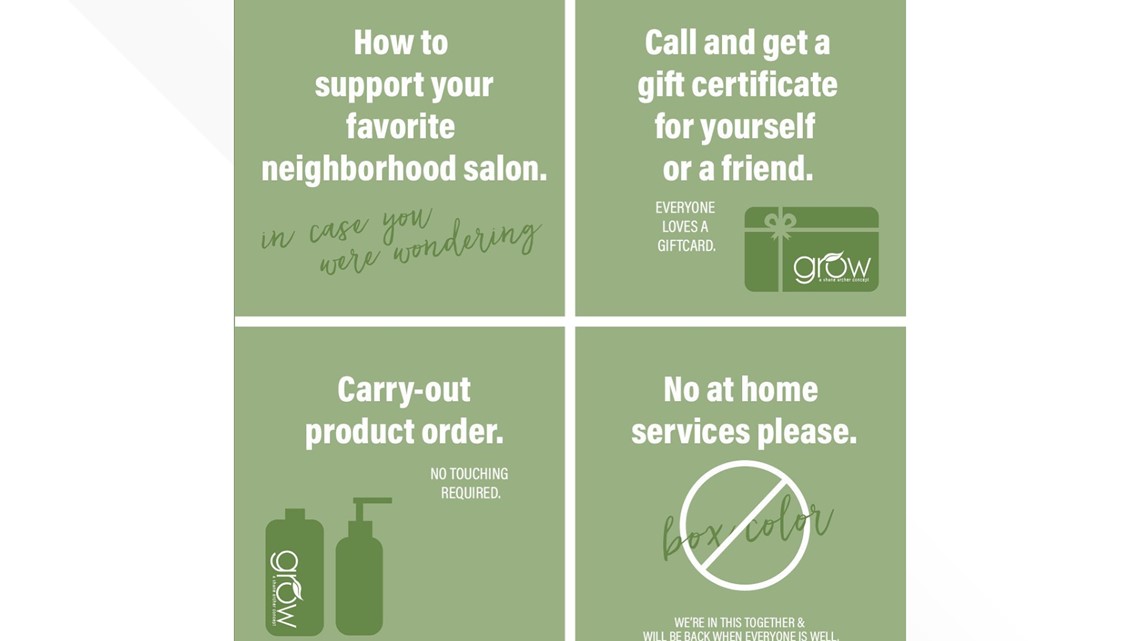 While the salon is closed, employees will be able to file for unemployment, but wages will be dropped severely.
Other local hair salons have announced their closures and have done so for the safety of clients.
Salon Visage announced their doors will be closed March 22-April 6 tentatively.
Salon Aquarius announced their doors will be closed March 21-April 6 tentatively.
Bombshells Salon announced their doors will be closed March 23-April 6 tentatively.
Tease Salon announced March 18 their doors will be closed indefinitely.
Knoxville Beauty Collective announced they are staying open with extended hours, but are doing safety measures, like social distancing and spread out appointment times.