What it's like to be part of a COVID-19 vaccine trial
As researchers race to find a vaccine to end the coronavirus pandemic, we give you an inside look at these potentially life-saving human trials.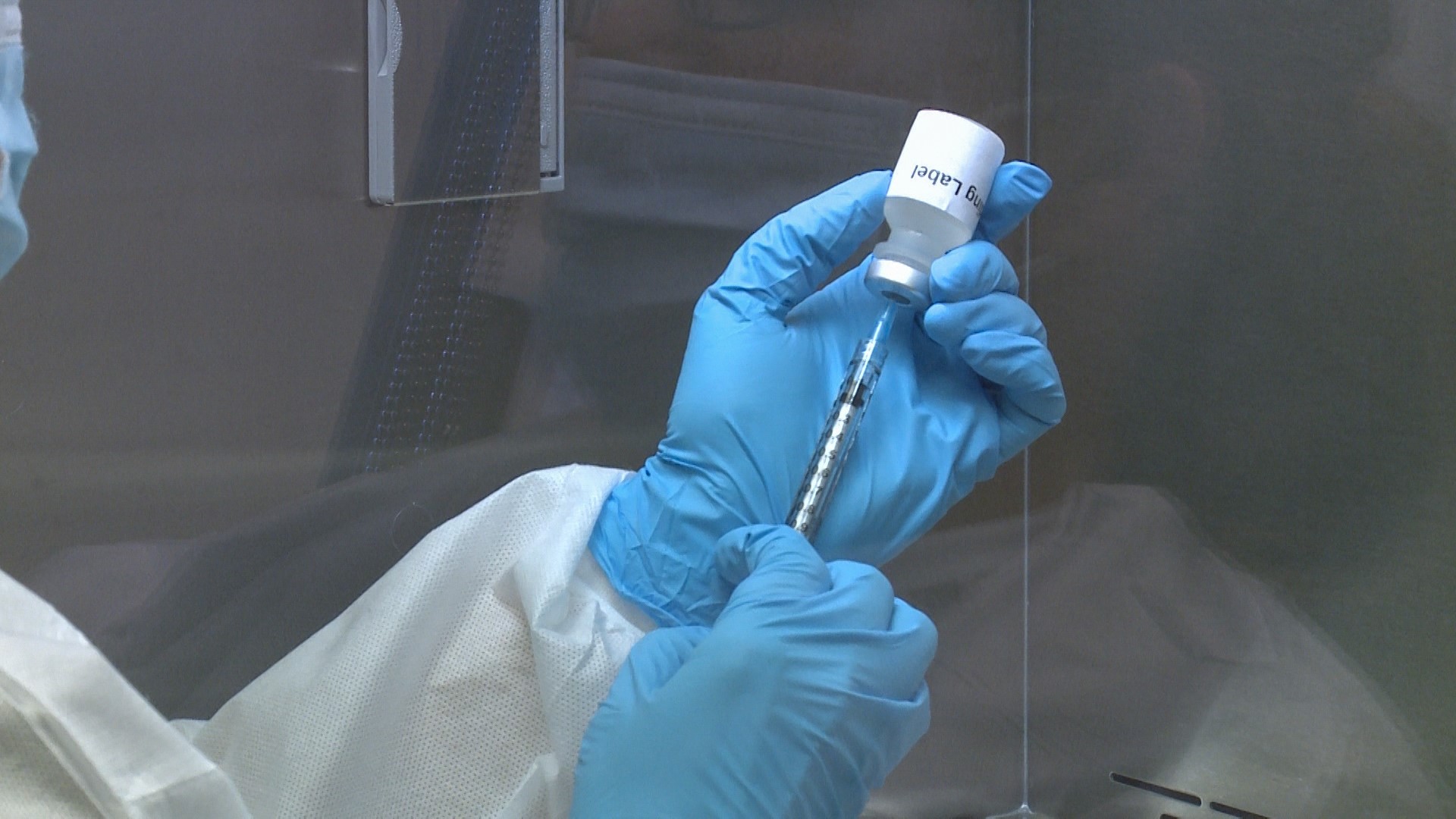 Across the globe, pharmaceutical companies and health researchers are working to develop vaccines and treatments that could end the coronavirus pandemic.
While hundreds are in development, only a hand full have been able to move on to large scale human trials of mRNA vaccines. Thousands have stepped up to be injected with these experimental vaccines.
WBIR's own Robin Wilhoit is one of those thousands participating through Volunteer Research Group at UT Medical Center. She wanted to document her experience during the trial in hopes of educating, answering questions and dispelling some fear.
On Aug. 5, I chose to be injected with an experimental COVID-19 vaccine. I am one of 44,000 people around the world who made the decision to be part of a human clinical trial for the drug company, Pfizer. My hope and prayer is that it will prove to be effective and lead us back to our lives before we ever uttered the word, coronavirus.
-Robin Wilhoit, WBIR anchor
Why Robin volunteered for a COVID-19 vaccine trial
:
After covering the coronavirus pandemic for months, Robin Wilhoit decided to volunteer for a COVID-19 vaccine trial. Taking care of others is part of who she is and drove her decision to document her journey as researchers try to find an experimental vaccine that could end the pandemic.
How a vaccine trial works
:
With more than 100 experimental COVID-19 vaccines in development from labs around the globe, there are many questions about the vaccine and its creation, especially as a handful near the finish line. We break down how the vaccine trial works and what it could mean for ending the pandemic.
Getting the vaccine
:
From health screening to injection and beyond, follow Robin as she goes through the process of becoming a volunteer for the Pfizer COVID-19 vaccine trial and what she must do after her first dose to provide researchers with critical information.
After the injections
:
Robin continues her journey through the vaccine trial with her second of the two injections. With her side effects and a blood draw, her reports help move researchers one step closer to a vaccine that could end the pandemic.
Robin answers viewer questions
:
Since this story debuted, we've received a number of questions from viewers about Robin's experience.
Here are the answers to the most frequently asked questions.
(QUESTION) How were you guaranteed that you wouldn't get any symptoms that would have put you in the hospital?
(ROBIN) First off, I don't know whether I got the vaccine or a placebo. I do know the vaccine does not contain COVID-19. So, if I did get the vaccine there is no way I could come down with COVID symptoms. I was told that I could develop a low-grade fever, chills, etc. as a result of the vaccine--- and I did. But those symptoms are similar to those that you can get with a flu shot. They were gone in less than 24 hours.
(QUESTION) Because you had a fever after the second shot, does that mean you were not given a placebo?
(ROBIN) Once again, since it's a double-blind study, I don't know if I got the vaccine or the placebo. I did develop the symptoms I was warned about after the second shot, so it does make me wonder. But I don't know for sure.
(QUESTION) Will the COVID-19 vaccine need to be administered every year, like a flu shot, or is it two shots and done?
(ROBIN) That's what the researchers are trying to determine through these clinical trials. Based on the information they are gathering from volunteers, the hope is they will get a clearer picture of just how long immunity lasts from the vaccine thus how many shots are needed.
(QUESTION) When will you learn if you are in the group that received the vaccine?
(ROBIN) I should learn when the drug company stops the clinical trial. It is a two-year trial but the company can stop it sooner. We'll just have to wait and see.
(QUESTION) Did you have the antibodies in your blood?
(ROBIN) I don't know. At my last visit in September, they drew blood and this is what the researchers are looking for. Because of the nature of double-blind studies, they can't tell me whether I have or have not.
(QUESTION) Do you feel more comfortable going out now that you may have had a COVID-19 vaccine?
(ROBIN) Since I don't know for sure whether I got the vaccine or the placebo, I'm still not willing to take a chance. I still wear my mask when necessary, I social distance and stay away from crowds. But I'm hopeful.