OAK RIDGE, Tenn. — UPDATE (4/17/2020): Oak Ridge said it tested 593 over the past three days for COVID-19 during its drive-thru testing event.
116 people were tested Wednesday, 186 on Thursday, and 291 were tested on Friday.
The city said people can expect their results in 3 to 7 days, and Kroger Health is working to partner with labs that offer even faster turnaround time.
"We are looking forward to getting this data back so we can fight this ever-changing virus," Lauren Gray with the city of Oak Ridge said.
UPDATE (04/16/2020): After an increase in people who arrived at COVID-19 testing in Oak Ridge without appointments, Kroger is no longer able to test people today who have not already made appointments in advance online or by phone, according to a press release from officials.
The City of Oak Ridge and Kroger Health are teaming up to host free drive-through testing for COVID-19 in Oak Ridge on Wednesday, Thursday and Friday.
You don't have to be an Oak Ridge resident to get tested there this week and due to the governor's announcement about expanded testing, even for people without symptoms, you don't have to be sick to be screened.
From 10 a.m. to 4 p.m., Wednesday, Thursday and Friday, people can schedule an appointment through Kroger Health to be screened at the Oak Ridge High School parking lot. Call 1-888-837-8852 to schedule an appointment
Symptoms of coronavirus include fever, cough, or shortness of breath, but you no longer have to be experiencing those symptoms to be tested.
Scheduling an appointment is required to receive a test.
There are still time slots available. The site can test up to 250 people a day.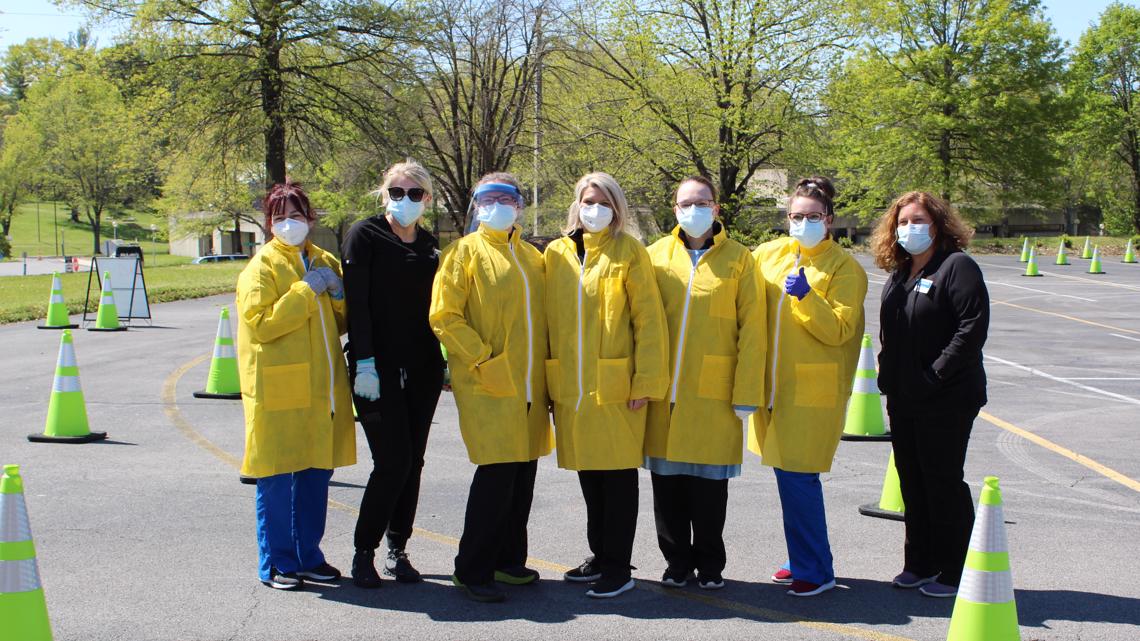 People with appointments may enter the testing site at the high school parking lot off the North Tulane Avenue entrance. Everyone who arrives should ensure all windows are up when in the testing area and have a photo ID ready.
Kroger Health Associates will guide patients through the testing process.
Test results can be expected within 3 to 7 days, and Kroger Health is working to partner with labs that offer even faster turnaround time.
The Oak Ridge City Schools food pickup line will be temporarily moved to the Band Hall entrance of the school building during this 3-day event.