KNOXVILLE, Tenn. — A single investor has lent millions to a failing East Tennessee hospital company, putting up the money for major purchases and guaranteeing loans even as the troubled firm struggles to pay employees, faces millions in tax liens and cannot afford critical, potentially life-saving lab supplies.
Christopher Eric Diamantis is one of four men on Rennova's board of directors. As of its last financial filing, the company owes him $17.4 million dollars, plus nearly $1.2 million in interest payments.
"With a public company, this usually happens when a company is in distress," University of Tennessee law professor Joan Heminway said. She added Diamantis' level of investment is both rare and could present conflicts of interest.
"To be both a director on the part of the corporation and, in this case, a lender makes things difficult," she said.
Rennova operates the troubled Big South Fork Medical Center in Oneida and the Jellico Community Hospital. Last summer, it closed the Jamestown Regional Medical Center in Fentress County amid financial and regulatory issues.
Over the past year and a half, the loans from Diamantis have continued to flow. But the money does not appear to have made it to its facilities whose employees report missed paychecks and critically low supplies. In the midst of Diamantis' loan spree, Rennova was forced to close its Jamestown facility.
Now, Senator Marsha Blackburn has called for state and federal agencies to investigate the hospital and exchanged letters critical of the hospital's status with its CEO.
In March 2019, the company bought the Jellico Community Hospital for $658,537. The entire purchase price, according to financial documents, was paid by Diamantis.
The investor loaned the company money for working capitol, put up money for vendors and guaranteed bank loans.
In return, the millionaire received a 10 percent interest rate and interest payments to date of $2.3 million. The $17.4 million loans outstanding work out to approximately $568 per outpatient at hospitals in Jellico and Oneida, according to most recently available data from the state Department of Health.
"It shows that the firm can't really manage its financial affairs at the moment," Heminway said.
She also raised concerns that Seamus Lagan, the company's CEO serves as its acting CFO as well.
"That's a red flag for me," she said. "The CEO and CFO are usually quite separate functions."
Diamantis, Lagan nor Rennova responded to multiple requests for comment.
On the Rennova website, Diamantis' biography notes he is a leader at several Florida-based companies. He is listed as the chairman and CEO of Integrated Financial Settlements, Inc. Rennova calls it "a structured settlement consulting firm."
The phone number listed on the Integrated Financial Settlement's website appeared to be disconnected Tuesday. Multiple messages on Diamantis' voicemail at the Gabor Agency, at which he is a managing partner, were not returned.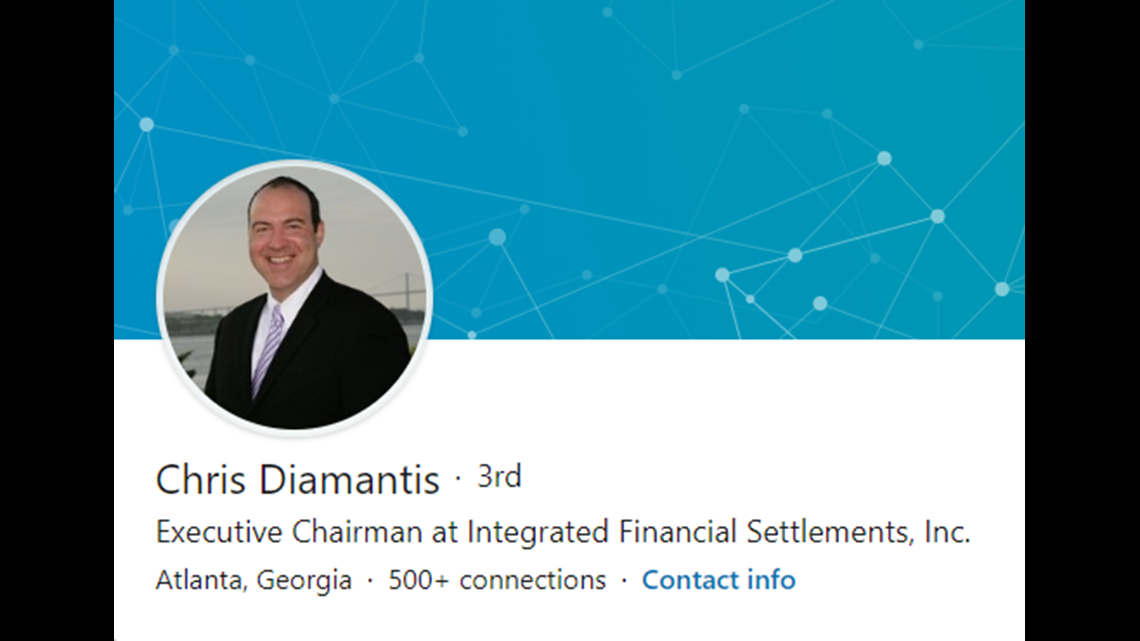 Diamantis' LinkedIn notes he received a degree in finance from Florida State University. Despite the Florida ties, the page said he is based in Atlanta.
Heminway, given its financial status, she would not consider Rennova for personal investment. However, she said there are investors who seek out troubled companies like bottom feeders.
They invest, she said, in the hopes that the company will bought out or regain financial viability through bankruptcy restructuring.