GATLINBURG, Tenn. — If you're a man who has just murdered his family, the Great Smoky Mountains National Park is a perfect place to disappear.
William Bradford Bishop, 39, an ambitious U.S. State Department diplomat whose life was falling apart, appears to have done just that in March 1976. Nearly 42 years later, he still hasn't been found.
Bishop is on the FBI's Top Ten Most Wanted list with a reward of up to $100,000 available for information leading to his arrest.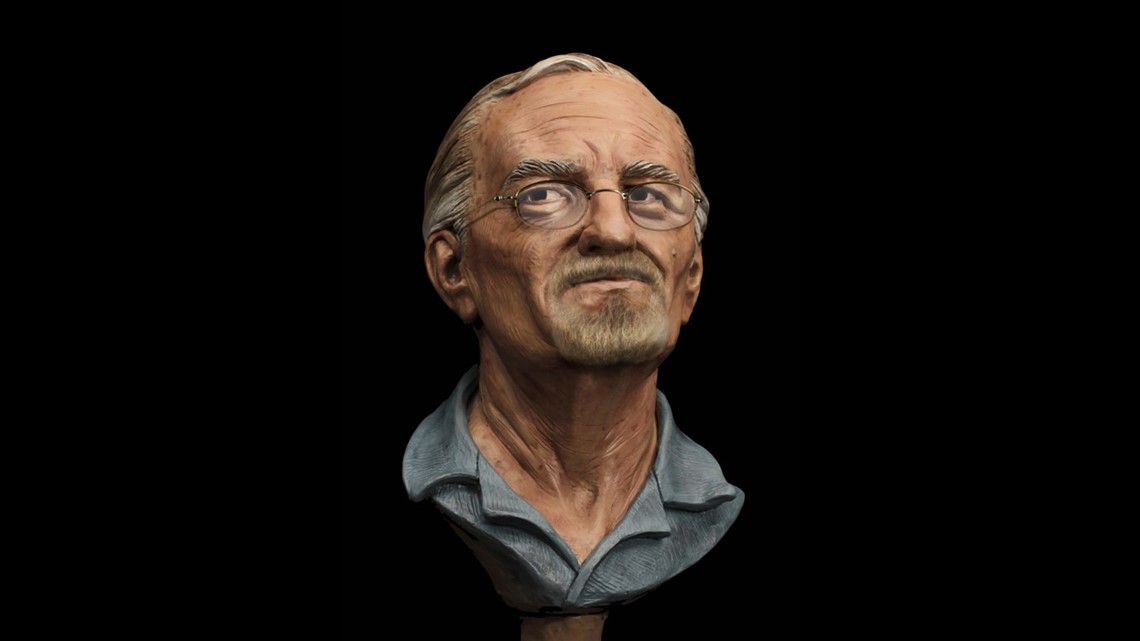 Federal investigators and police in Maryland, where the killings occurred, refuse to give up the search. A global alert remains in effect for Bishop, who spoke five languages and had a diplomatic passport at the time of the killings.
But authorities say it's possible he is right here in East Tennessee. Or, his remains are.
They're planning a public relations push in the spring in the national park to stoke new interest in the murder investigation.
The park is a key aspect of the case. Many questions linger about the man the FBI calls a family annihilator, about why he wove the Smokies into his crime.
"Keeping this information out there, alive, that this did occur and he could potentially be up in a cabin as a recluse with a beard -- I don't discount anything," Montgomery County. Md., Sheriff Darren Popkin said. "Anyone in that general area that has any information -- nothing is too small. We are happy to look into anything."
A station wagon, a scent, a small grave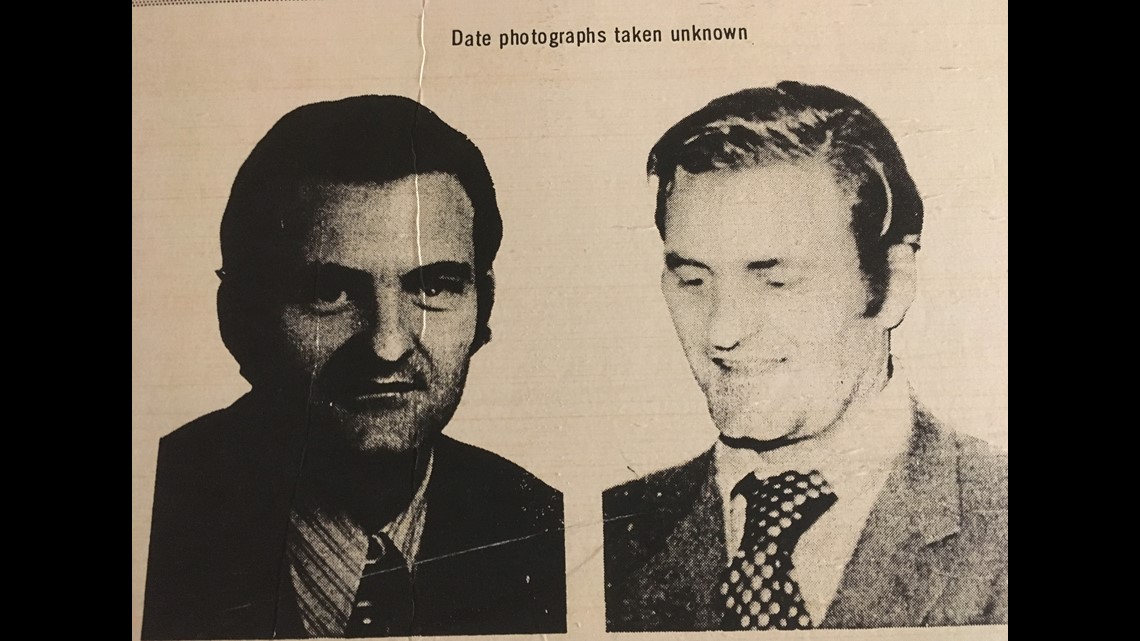 Bishop killed his family the night of March 1, 1976, with a sledge hammer in their Potomac, Md., home, according to Montgomery County authorities. The next day, their smoldering remains were found in a freshly dug hole off a logging road outside the small eastern North Carolina town of Columbia.
Days after that, the 1974 Chevrolet station wagon that police say Bishop used to carry the bodies was spotted abandoned at the Jakes Creek Trailhead at Elkmont Campground in the Smokies.
A man told park rangers on the afternoon of March 18 he'd first noticed the rust-colored Chevy about March 6. Ranger C.E. Hinrichs checked on it.
From the outside the locked vehicle looked fine. Then, rangers ran the plates on the Maryland car.
A dispatcher radioed back immediately. The vehicle was "hot," a National Park Service report obtained by 10News states.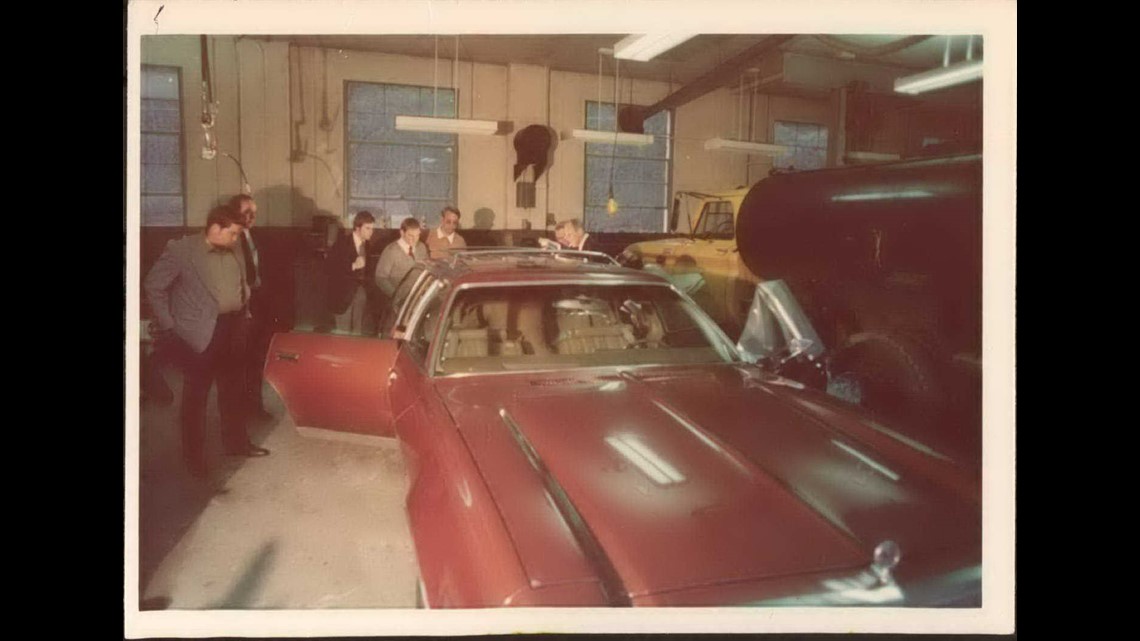 By 3:30 p.m. about 10 FBI agents from the Knoxville office arrived on the scene. The station wagon was taken to a park headquarters maintenance area for security.
Inside, authorities found bloody clothes, a gun, personal hygiene items, a credit card receipt for the purchase of some tennis shoes earlier that month in Jacksonville, N.C., some dog treats and evidence that a dog had been present.
The Bishops had a golden retriever -- Leo -- that Bradford Bishop was fond of. He may have killed his family, investigators say, but it appears he'd kept Leo alive.
For the next several days, teams of rangers and FBI agents combed the area, on foot and through the nose of a bloodhound.
Backpackers were warned to terminate their trips inside the park or divert to areas outside of it.
Among those taking part in the park search were Ranger Dwight McCarter, an experienced tracker, and Ranger Jack Collier.
Several tantalizing clues emerged.
The investigation revealed that a man who looked like Bishop had turned up at the Sugarlands Visitor Center in early March, after the killings. He asked for a park map, mentioning that he'd enjoyed camping at Elkmont before and wanted to get directions so he could go back, McCarter said.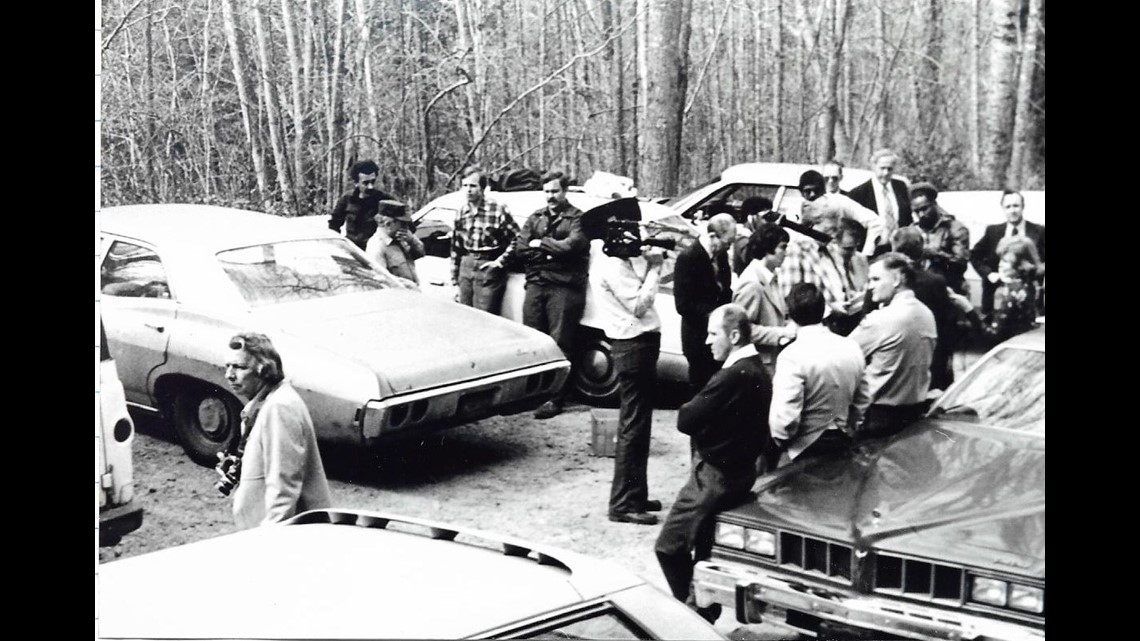 A tracking dog picked up a scent March 24 at the visitor center near the relief map in the northwest corner of the display room, Park Service records show.
Something also drew a bloodhound to the front and back doors of the Allen Cabin, among the rustic Elkmont homes where many well-to-do families used to spend summer vacations. But the dog lost interest when allowed inside, Park Service records obtained by 10News show.
The FBI relayed information that the Bishop family might have camped at Elkmont in July, August or early September 1975, records show.
"The FBI wanted us to crawl up under the cabins, on top of them, in the loft, check every cubbyhole, the toilets -- anything structural," McCarter told 10News. "And we did."
Another possible clue: A wingtip shoe print was discovered on the Appalachian Trail. Trackers could determine no reason why it would be there.
Areas searched included Newt Prong, the AT from Clingmans Dome to Goshen Ridge Trail, Cucumber Gap Trail and Meigs Mountain to Metcalf Bottoms.
By March 26, however, all searches were called off. If Bishop was still in the Smokies, authorities hadn't found the evidence.
Later, an acquaintance alerted McCarter about what appeared to be a small grave near Newt Prong. McCarter checked it out.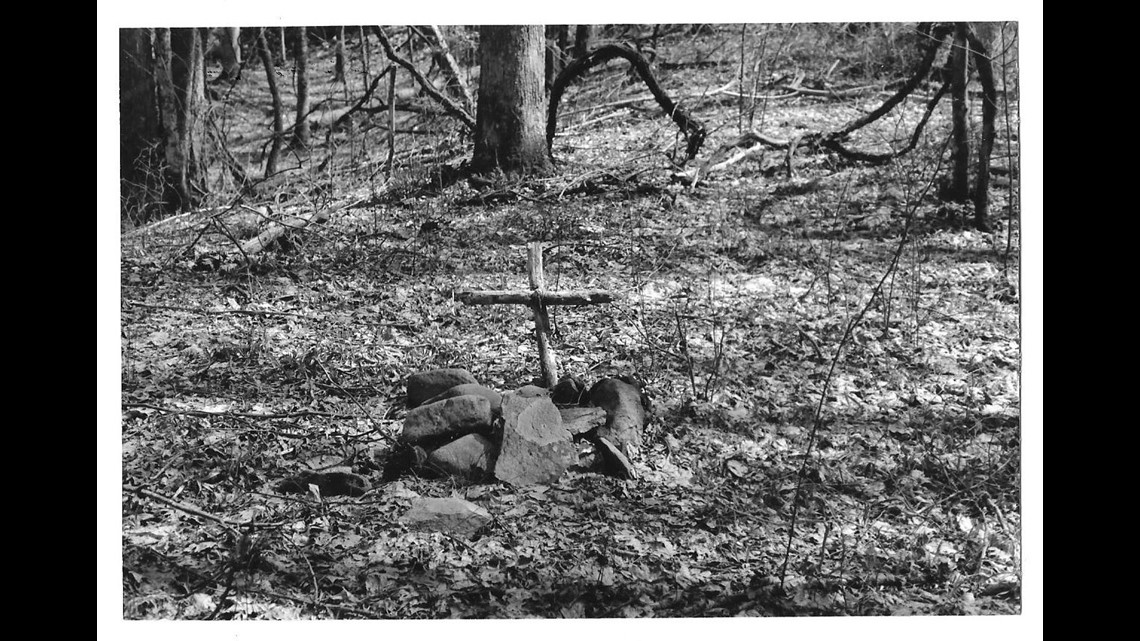 "I went up there and sure enough there's a grave there," he told 10News. "The rocks were piled up in a 3-foot-long area and there was a cross on the grave. I had never seen that before, never."
McCarter took photos of it. The cross appeared to be tied with parachute cords. It appeared fairly fresh.
The ranger, now retired, never did try to find out what was in the grave. But ever since, he's always suspected it was Bishop's dog. He imagines Bishop himself digging it and burying Leo before moving on.
Today, the site is overgrown, the cross long gone.
Scattered sightings, an exhumation
Over the coming months and years, the search for Bradford Bishop shifted from Tennessee and North Carolina to Europe.
Credible sightings were reported in Sweden and Italy, one of Bishop's favorite countries.
An old friend named Barbara Egertie was certain she'd seem him in July 1978 in Stockholm, State Department records obtained by 10News show. Egertie knew him from his time as a diplomat in Ethiopia, records state.
"She reported Bishop had a beard, and believed that he had been attempting to follow her on two separate occasions."
Swedish police put her house under surveillance. But the man never turned up again.
Then, in January 1979 came a cable from Rome.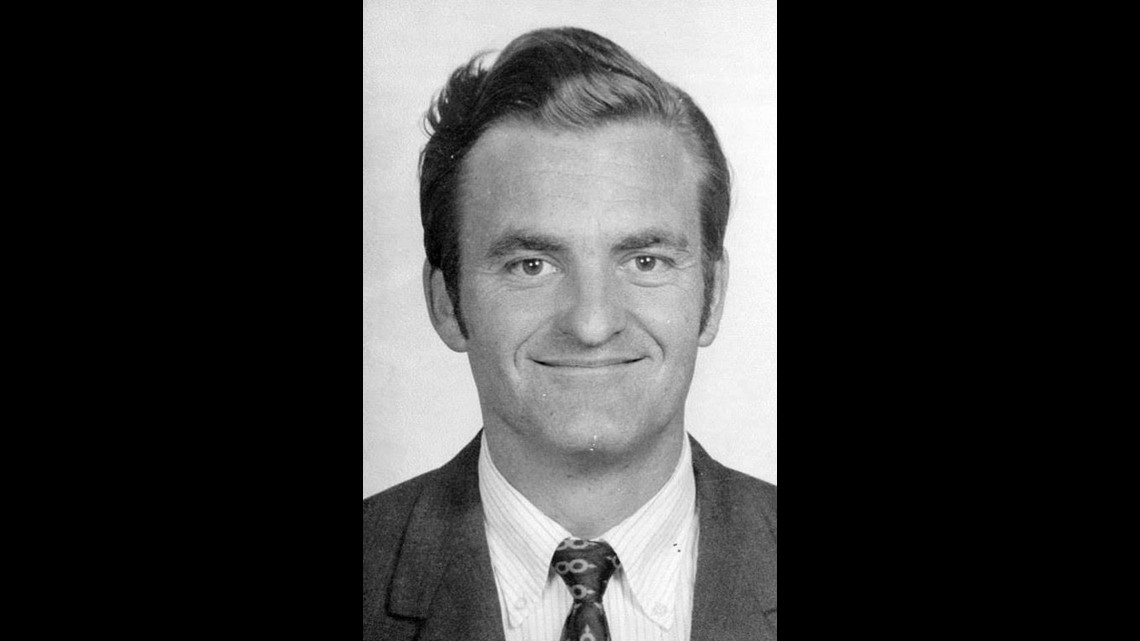 Another close Bishop associate swore he'd run into Bishop in a bathroom in Sorrento, Italy, according to a report from the Montgomery County, Md. Sheriff's Office. He said Bishop had a beard and appeared disheveled. The man fled when confronted.
The case has been featured repeatedly, in The Washington Post, on NBC's "Today Show", CNN and on Fox TV's "America's Most Wanted".
In April 2014, the FBI put Bishop on their Ten Most Wanted list. They had a bust made, carefully crafted by an artist, reflecting what he might look like if still alive. A similar technique had helped crack the case of another man, John List, who killed his family in New Jersey in 1971 before finally being caught in 1989.
Another lead looked promising in 2014. A tipster in Scottsboro, Ala., recalled that images being disseminated of Bishop looked a lot like a drifter who had been struck and killed back in 1981.
Authorities got clearance to dig up the John Doe. DNA evidence didn't match. It wasn't Bishop.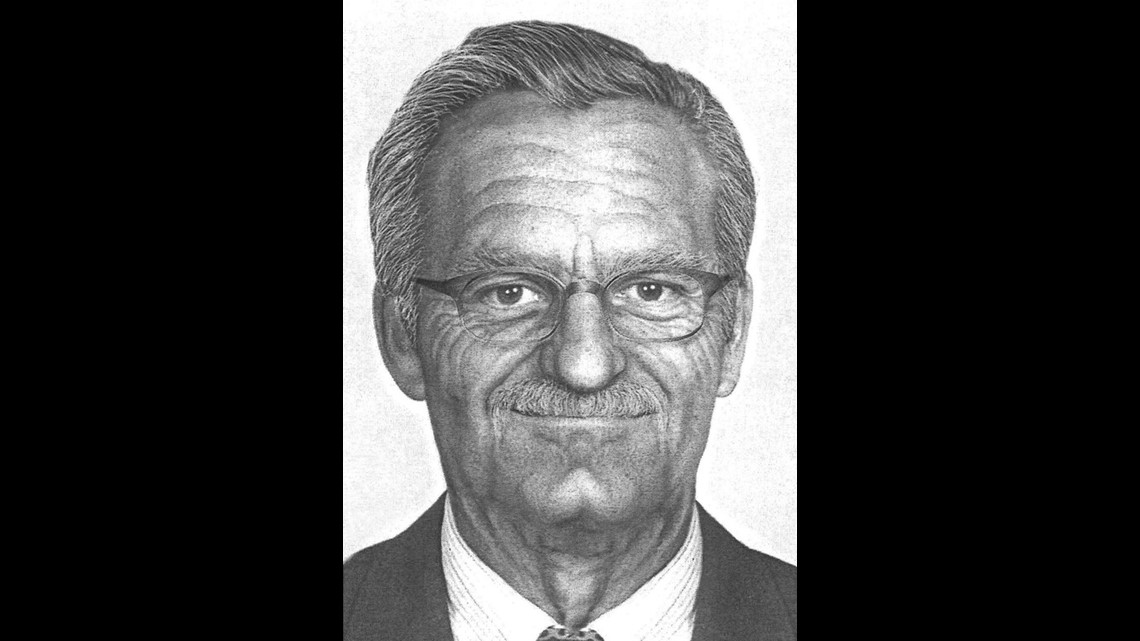 No one can say for certain, of course, that Bishop is still alive. Montgomery County investigators assume he is. They decline to talk specifics, but they continue to search for clues to his whereabouts, here in the United States and elsewhere.
If he is alive, Bradford Bishop is now 81 years old.
"When leads come in, and they do, we immediately get on them," Sheriff Popkin said.
FBI officials tell 10News they're still looking for him. They're planning this spring to come to the Smokies, part of an effort to boost national interest in the decades-old case.
They've consulted with medical experts and think Bishop for certain suffered from mental illness. He'd been seeing a psychiatrist in the years before the killings. Diary entries indicate he was racked with doubts and disappointment.
A murder indictment charging him with killing his wife, his mother and his three young sons remains opens in Montgomery County.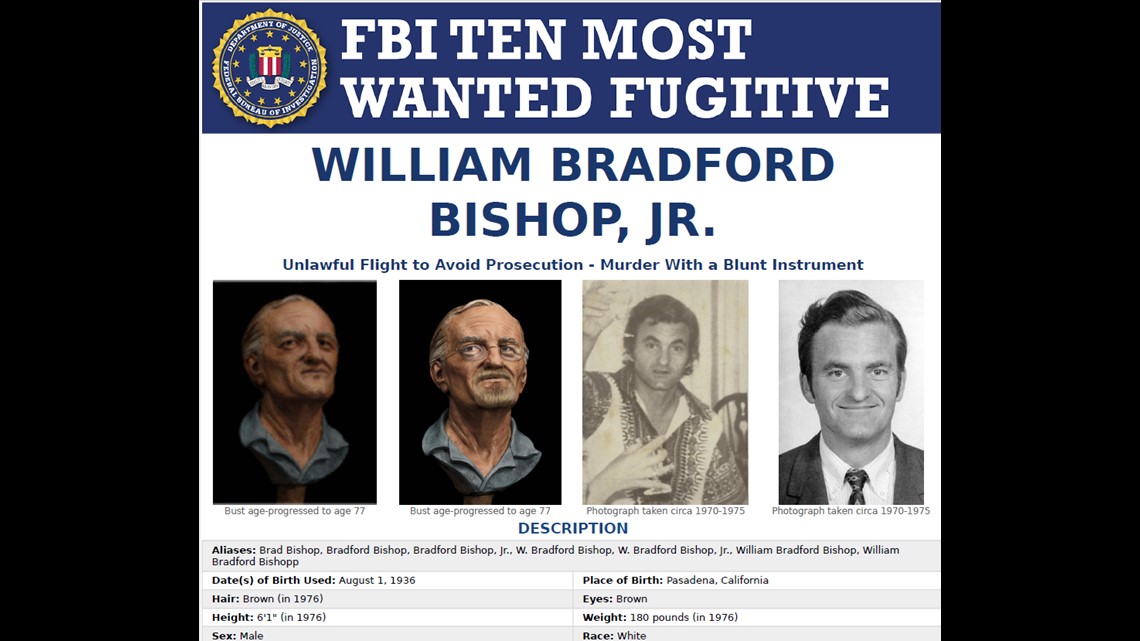 The Bishop home has long since been sold. It's still occupied, on a wooded street in Potomac just yards from Interstate 495. The State Department terminated Bishop, who once had dreams of becoming a U.S. ambassador, in absentia in August 1976 "for abandonment of position," records show.
One person who thinks he's still alive is Collier, the ranger who helped in his search and is now retired and living in Claiborne County. Collier went on to become chief ranger at Cumberland Gap National Historical Park.
Collier told 10News he thinks Bishop is hiding somewhere in South Africa.
Collier holds a unique place in the Bishop story. It was he who ended up with the station wagon that authorities say Bishop ditched at Jakes Creek Trailhead.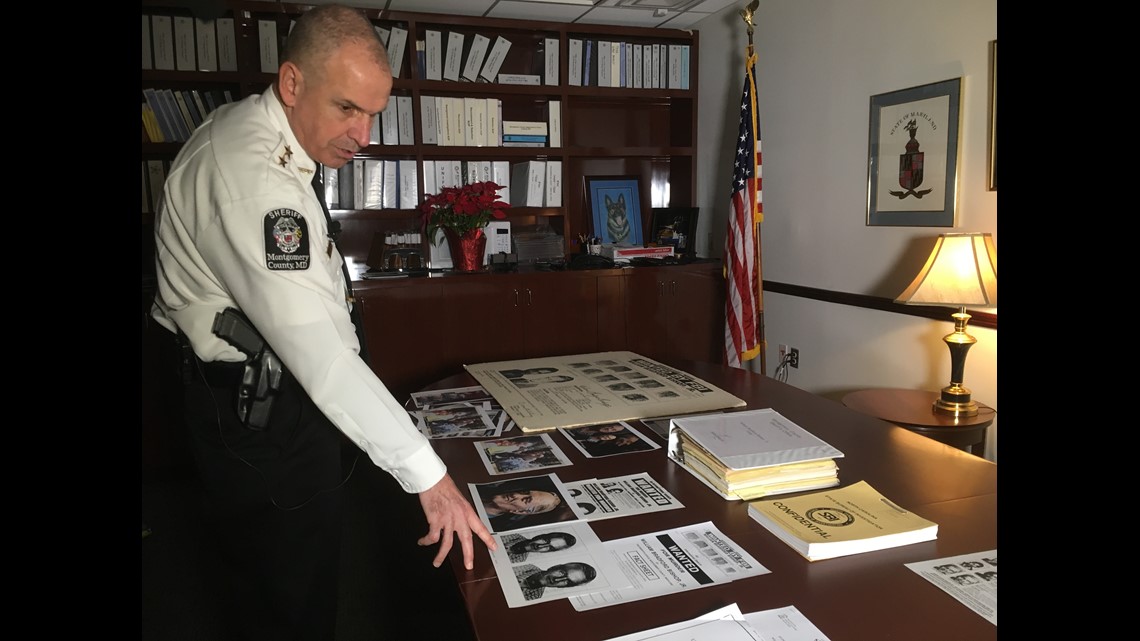 He bought it from the estate of Annette Bishop, Bishop's widow, in October 1976, records show. Collier said he kept it a couple years.
It never bothered him, Collier said, that he was driving the vehicle in which the victims' bodies had been carried. The Chevy had been cleaned up by the time he took possession of it.
Another person is convinced that Bishop is long dead.
McCarter, now in his early 70s, thinks Bishop died in the Smokies. He may even have been remorseful for the very violent deaths of his family, McCarter said.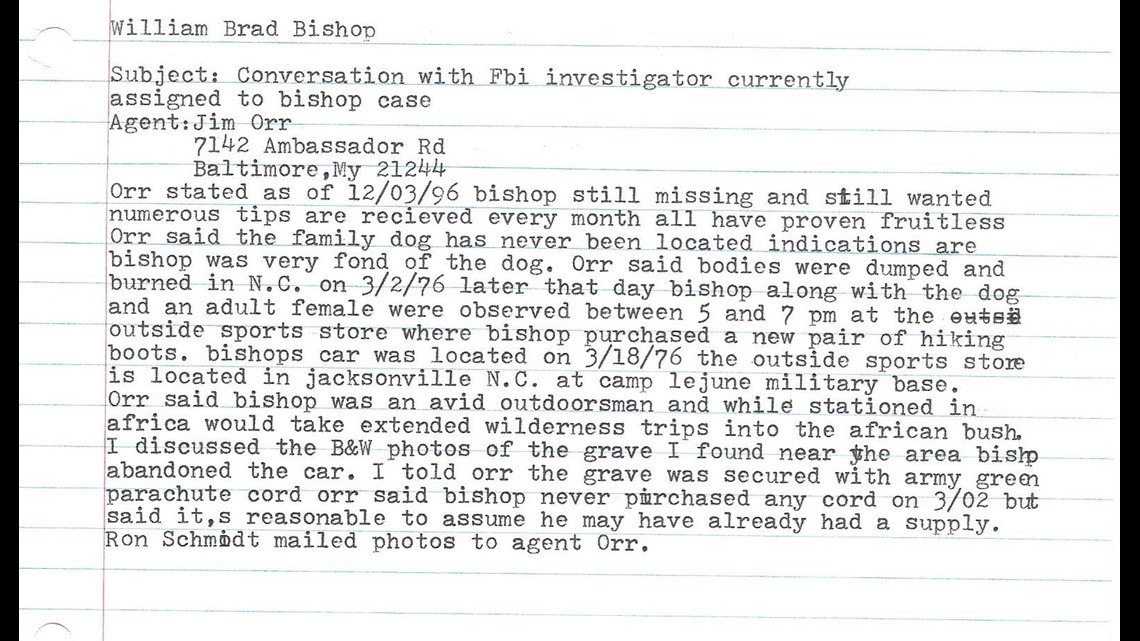 "He took it out on the wrong people," he said. "He realized finally that was the wrong thing to do, and he came here and couldn't get no peace."
If his remains are still in the park, they may never be found, McCarter said. Year by year, inch by inch, dirt, leaves, downed trees and debris build up across the ground, he said.
Sooner or later, he said, nature covers everything up.
Editor's note: If you have any information about the whereabouts of William Bradford Bishop you have several options to relay information.
The FBI has a national number -- 800-CALL-FBI -- that you can use. You also can call your local FBI office. If you live out of the country, contact your local consulate.
Authorities welcome any information. No tip is too small.
When you call, be ready to tell authorities why you think you may have seen Bradford Bishop and where you or someone you know saw him.