Bethesda, Md. — A beautiful family. An elite education. A prestigious position.
William Bradford Bishop Jr destroyed all of that and more with a hammer he bought at Sears the night of March 1, 1976, law enforcement authorities allege. They're still trying to bring him to justice.
His alleged crime stretched from suburban Washington, D.C. south to eastern North Carolina and then west to East Tennessee.
Bishop, a U.S. State Department Foreign Service officer with a Yale University education, killed his family in their quiet, wooded Potomac, Md., split-level home, according to investigators. Then he tried to burn and bury them.
And then he ditched the station wagon he'd used to carry their bodies in the Great Smoky Mountains National Park, police say.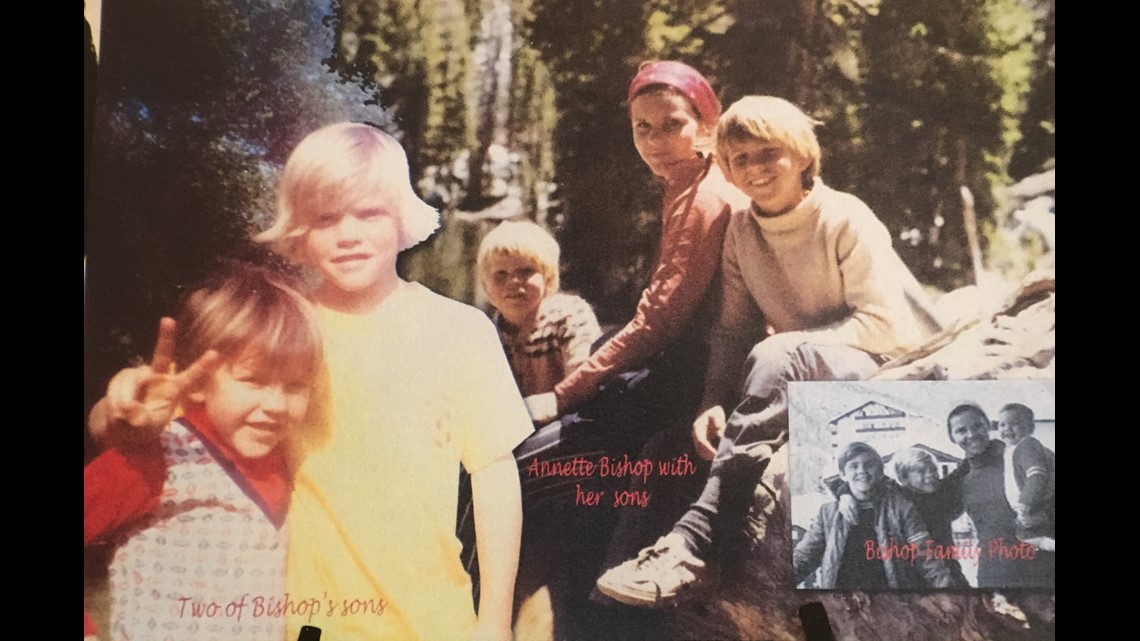 Forty-two years later, Bishop remains an internationally sought fugitive, the oldest man and the oldest case on the FBI's Ten Most Wanted list. Today, he'd be 81 years old.
Until they know better, Maryland and FBI officials are assuming he's still alive.
Where he's at nobody knows. Why he annihilated his family is still a matter of speculation.
And why he picked a parking lot in the Smokies as the final stop in his terrible crime? That, too, remains a mystery, one that investigators vow to solve.
The FBI is offering a reward of up to $100,000 for information leading to his arrest.
"The anger that he showed when he committed these murders -- he took the hammer to each one of them -- is beyond comprehension," said Montgomery County, Md., Sheriff Darren Popkin.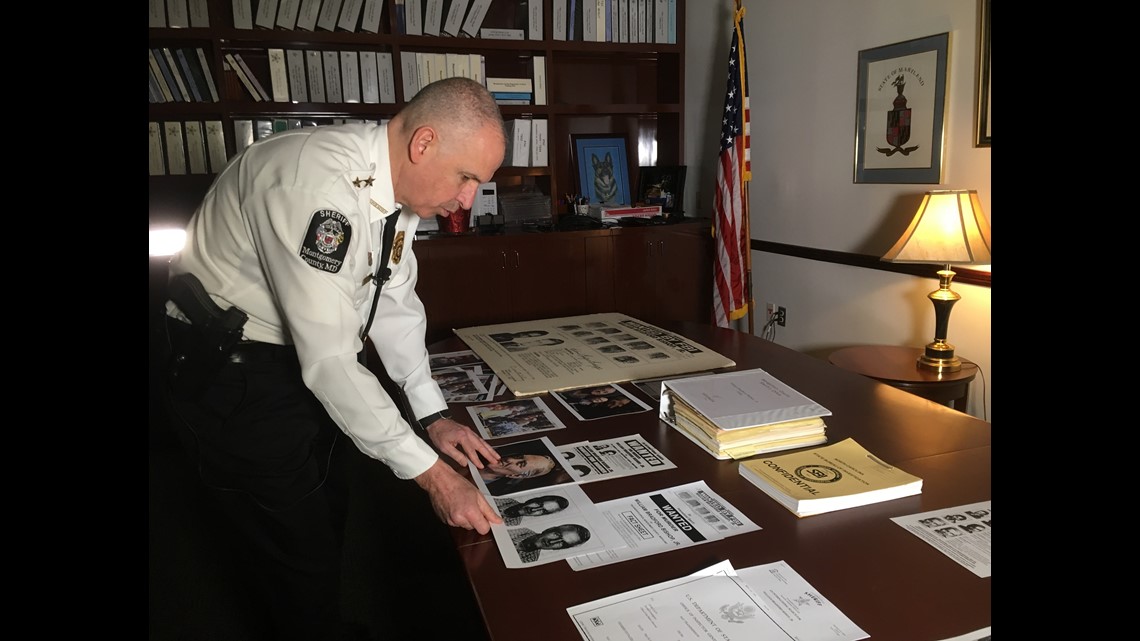 Born in August 1936, Bishop grew up an only child in Southern California. His father was a petroleum geologist, his mother a homemaker.
Like his father, Bishop attended Yale University. He had an aptitude for languages, fluent in several, but wasn't the best student, according to records obtained by 10News. He maintained only a C average.
In August 1959, not long after getting his bachelor's degree from Yale, he married Annette Weis, with whom he would have three sons including his namesake, William Bradford "Brad" Bishop III.
After leaving college, Bishop spent four years in the U.S. Army. He became a military intelligence specialist, a sign of intrigues to come. He was assigned to work in military counterintelligence in Yugoslavia, which at the time had an independent communist government led by dictator Joseph Broz Tito.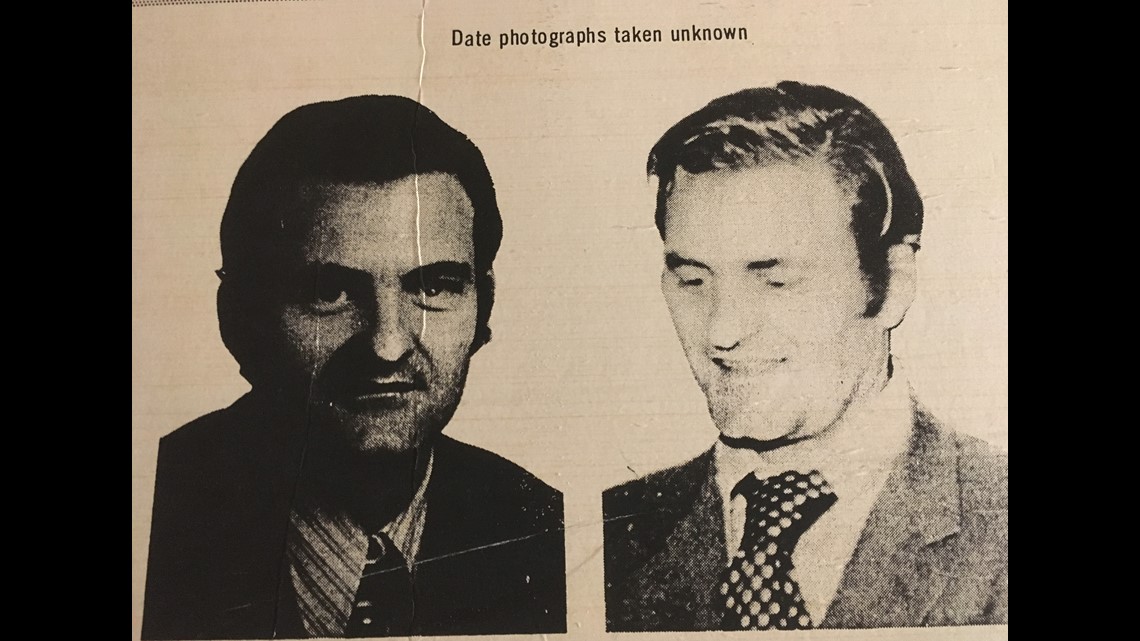 Assignments took him to specialty schools in Italy, Maryland and Monterey, California. He learned Serbo-Croatian and received intelligence training.
In 1964, Bishop finished a master's degree in history from Middlebury College in Vermont.
By 1965, he was being looked at as a candidate for the State Department. But some in the diplomatic agency saw troubling signs.
An Army intelligence operations specialist who'd been with Bishop in Europe said he had weak judgment and problems using common sense and leading others.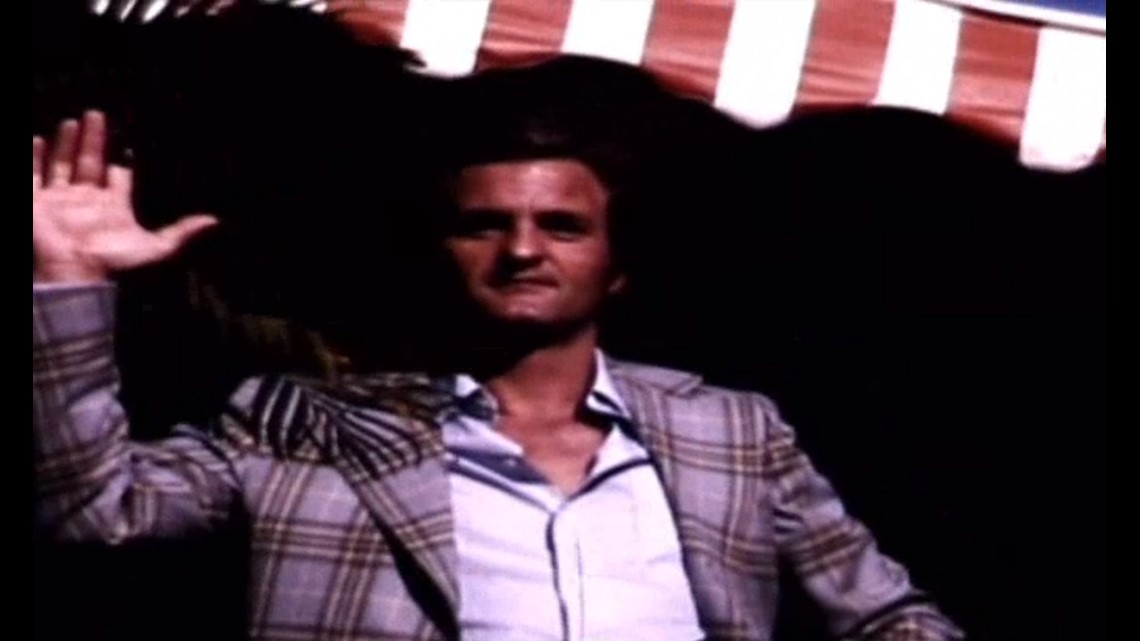 "Candidate was orally admonished on several occasions for poor security practices, such as failure to secure classified information, leaving classified containers unlocked and unattended," a State Department report shows.
When he was reprimanded, he replied that it'd been "too much bother" to properly store some classified material.
Still, he ended up joining the State Department. By December 1965 he got his first assignment as a junior officer in Ethiopia.
He had a heightened sense of his own stature.
"He was very narcissistic," Popkin said. "We don't look at him as the special agent James Bond-type. But he certainly considered himself that."
Other assignments would follow including Milan, Italy, and Gaborone, Botswana.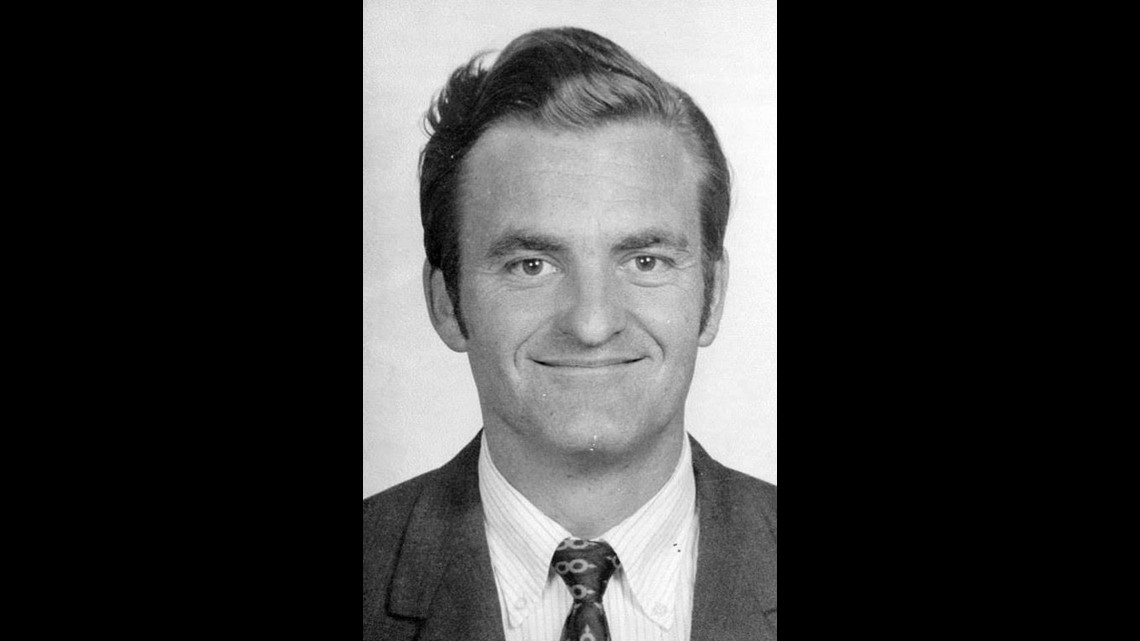 The Bishops had three sons in the 1960s and early 1970s: Brad, nicknamed "Pino," was born in 1961, Brenton was born in 1965 and Geoffrey, the baby, came along in 1971.
Despite appearances, all was not well with Bishop, as investigators would learn later.
He'd been seeing a psychiatrist. He was sometimes depressed so he took medication. Bishop fought insomnia. His diary showed he sometimes fell into a dark mood.
Bishop tried to give himself pep talks.
"I am getting better," he wrote in August 1967 in the diary. "I am on the threshold. I recognize now that to twist my accursed confines, I must develop a continuing and constant sense of surging for confidence, awe, and becoming and love - This is my greatest challenge for this has always been the great impediment to freedom and total self realisation (sic) - to burst the bounds."
From diplomat to family killer: The Brad Bishop case
On Aug. 14, 1967, his oldest son's 6th birthday, he mentioned "Pino": "He always loves to put on costumes and masks. He has such spirit that you want to cry sometimes."
Bishop aspired to be an ambassador, no easy task. He vowed to make it by age 50, but as time passed he began to think it might not happen, the diary shows.
Complaining again about his inability to sleep, he wrote in January 1968: "This accursed insomnia makes me feel sleazy. ... Pino says I close my eyes but nothing happens - poor little fellow. What will I do?"
In October 1971, he wrote: "Four years have passed. Your family grows more beautiful, and you still stand on the threshold = Outwardly, your accomplishments are great = My, quick symbols = promotions, citations, languages, degrees Still, you stand on the threshold."
As the years progressed, his cursive in the diary grew bigger, more jagged, more erratic.
Those who knew him described Bishop as intense, self-absorbed, quick to anger. He was the head of the household and he made sure Annette and the children got that.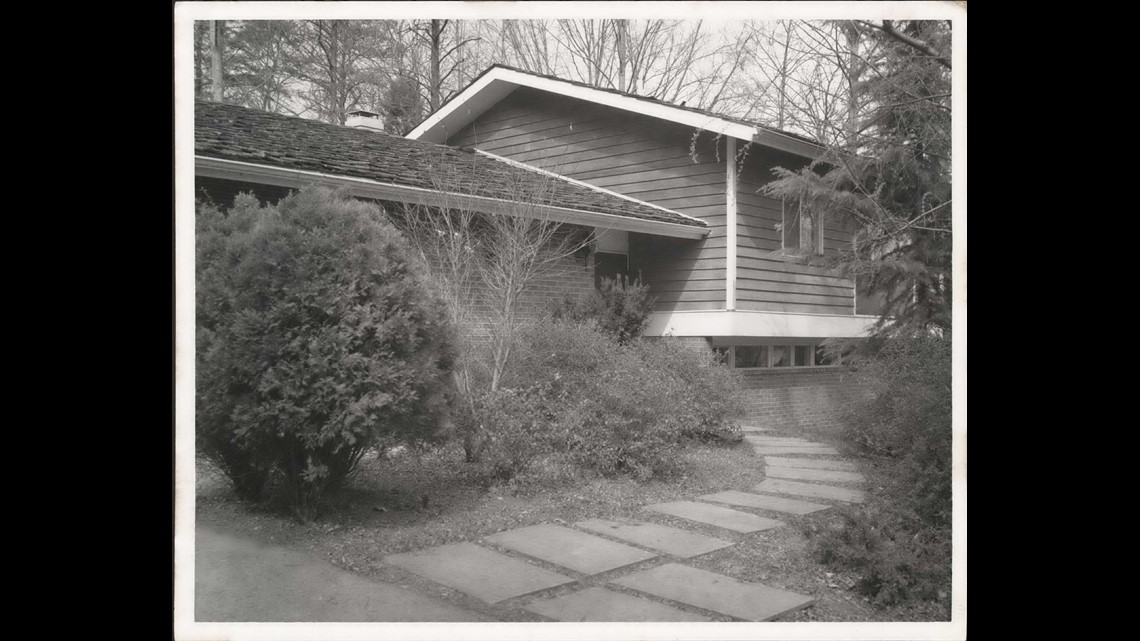 The family had settled into a comfortable home on Lilly Stone Drive in Potomac, a suburb northwest of Washington, D.C. The house in the Carderock Springs area was off the Beltway, close to a school that the boys could attend and not far from a number of country clubs including the storied Congressional Country Club.
Sheriff Popkin said the family made friends with neighbors. The Bishops socialized and sometimes played tennis at an area athletic club.
Home movies show the children at swim meets and on the beach. They went on ski trips. Older movies show Bishop with classmates and hugging his mom.
Bishop continued to travel and receive additional training through the State Department. He earned a second master's degree in international studies with an emphasis on Africa, this time from UCLA.
State Department authorities would go back after the killings and trace his whereabouts in the months leading up to the crime, records show.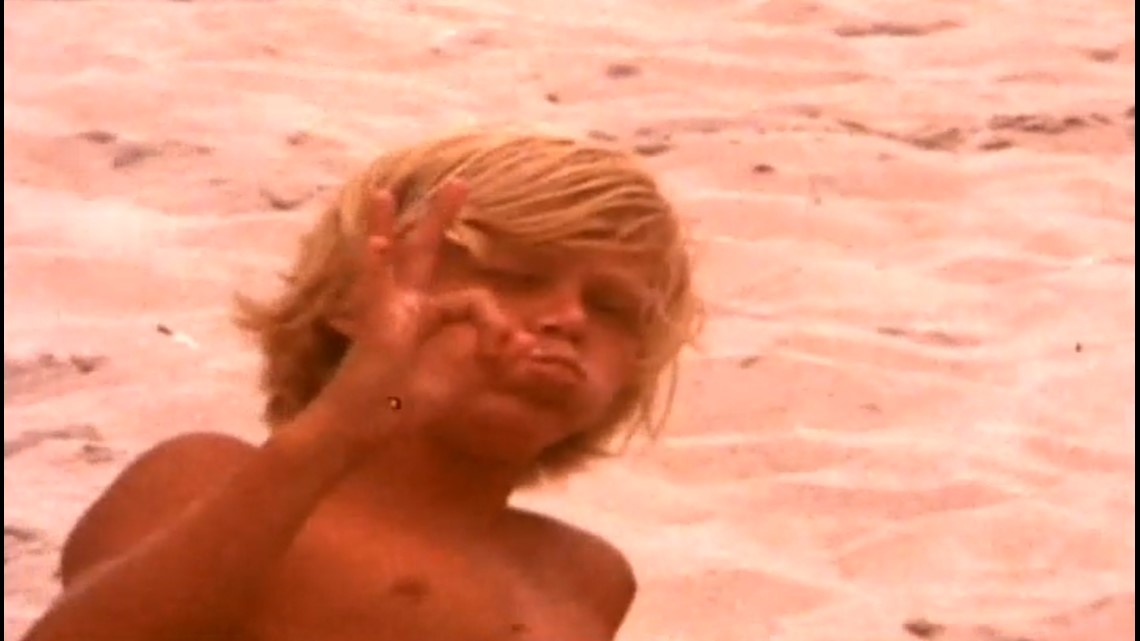 They know he was seen in January 1976 with a woman at a ski resort in Italy. Two days later he attended meetings as part of his job at the State Department with the Economic & Business Affairs Bureau in Geneva, Switzerland.
By the end of February 1976, he was back in the United States.
As a member of the Foreign Service, he was making almost $26,000 a year. Popkin said the family was strapped for money. Bishop's mother, Lobelia, who lived with them, helped out.
If he'd been mulling murder for a while, investigators haven't found the proof. But on March 1, a Monday, Bradford Bishop, age 39, decided to act, police say.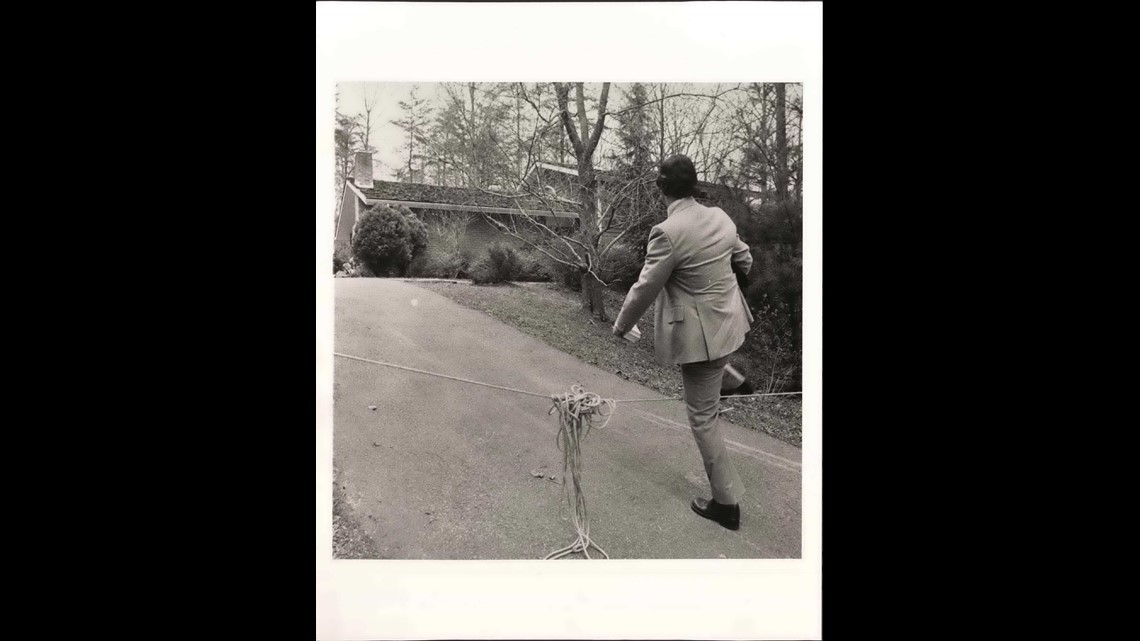 Blood spatters, bodies, a fire
There's been speculation through the years that Bishop became angry because he wasn't advancing at work. His supervisor later recalled that Bishop had been disappointed for not making a recent promotions list.
State Department records obtained by WBIR show that at 5:30 p.m. March 1, Bishop left the Bureau of Economic and Business Affairs, which promotes economic opportunities overseas, in Washington. He complained that he wasn't feeling well. But he also told his boss he'd be back to work Thursday.
Several hours before, Bishop had stopped at his bank and written a check for $400 cash on his account.
After leaving work, he drove about 6 p.m. to the Sears, Roebuck store at what was then called the Montgomery Mall in Bethesda, Maryland. Records show he bought a 2 1/2-gallon gas can and a 2 1/2-pound mini-maul sledge hammer.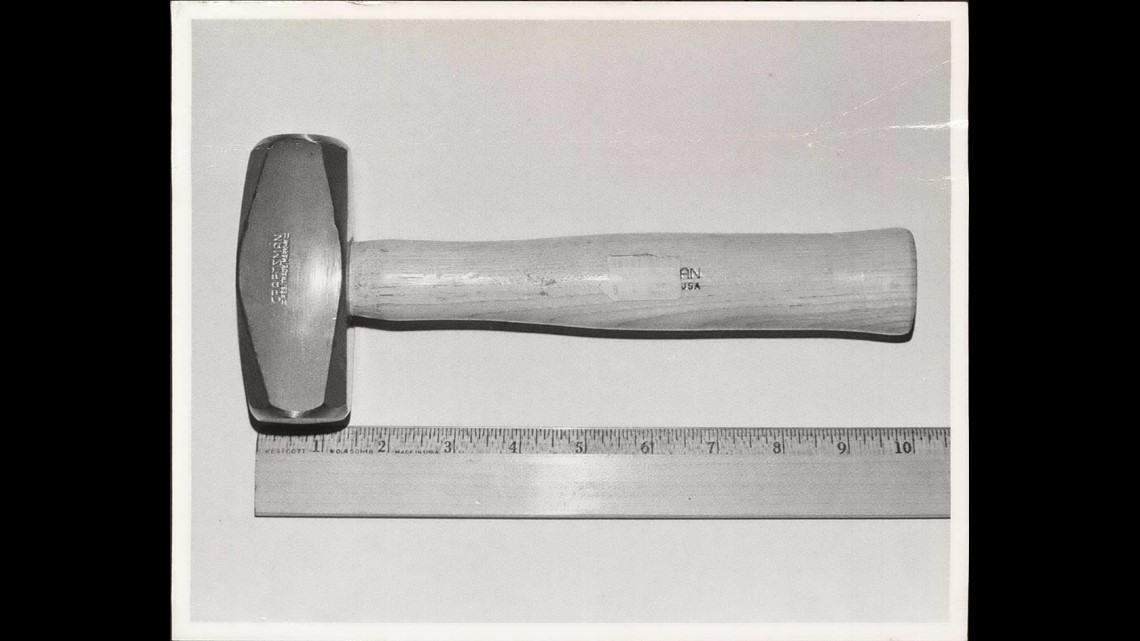 Steering the family's 1974 Chevrolet Malibu station wagon, Bishop also filled up at a Bethesda Texaco station, according to the FBI.
He made one more stop - to Poch's Hardware in a Potomac shopping center next to Safeway. He bought a shovel at the place that today is called Strosnider's.
After nightfall, Bishop returned home, investigators believe, pulling up the extended driveway to the house, which sat back from Lilly Stone Drive between two other homes.
Annette Bishop, 37, an artist who had set aside her interests to raise the boys, was sitting on the floor reading a book. The boys were in their rooms, asleep in their pajamas.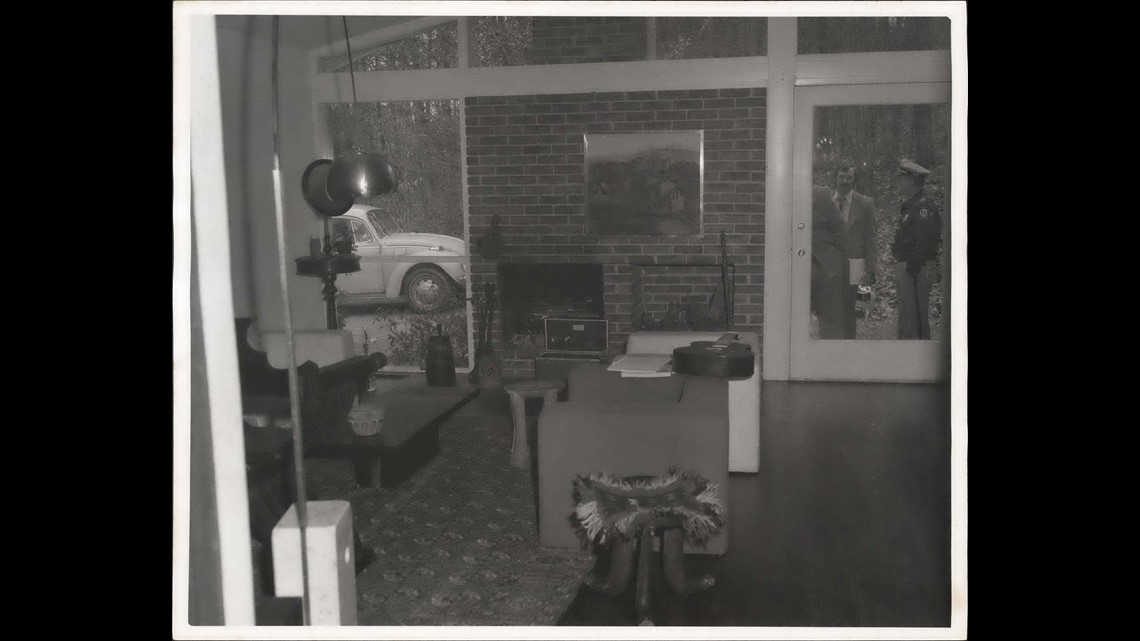 It's believed the killer went for the wife first, striking her in the head with the hammer until she died.
"He took the hammer and beat her over the head and killed her in just a terrible, terrible, horrendous way," the sheriff recalled.
Bishop's mother, Lobelia, 68, had been out walking the family dog, a golden retriever named Leo. When she came back inside, investigators think Bishop killed her. An autopsy revealed she may have suffered other injuries, perhaps from falling, Popkin said.
The killer then went further into the house, where the boys slept. Two were in bunk beds.
For whatever reason, the killer saved his most savage blows for Pino, the oldest boy. An autopsy showed he was hit with a violence, an anger far beyond what the others suffered, Popkin said.
All three are thought to have died in their beds. Blood spatters and droplets were found later throughout the house.
The bodies were then dragged wrapped in blankets and towels to the waiting station wagon, where they were shoved in the back. Annette Bishop's VW Beetle sat untouched outside the house.
Bishop, Popkin said, let Leo live. Investigators believe he loaded the dog into the car with him, packed some personal hygiene items for himself and then drove out of the neighborhood.
It appears he had a pretty good idea of where he was headed.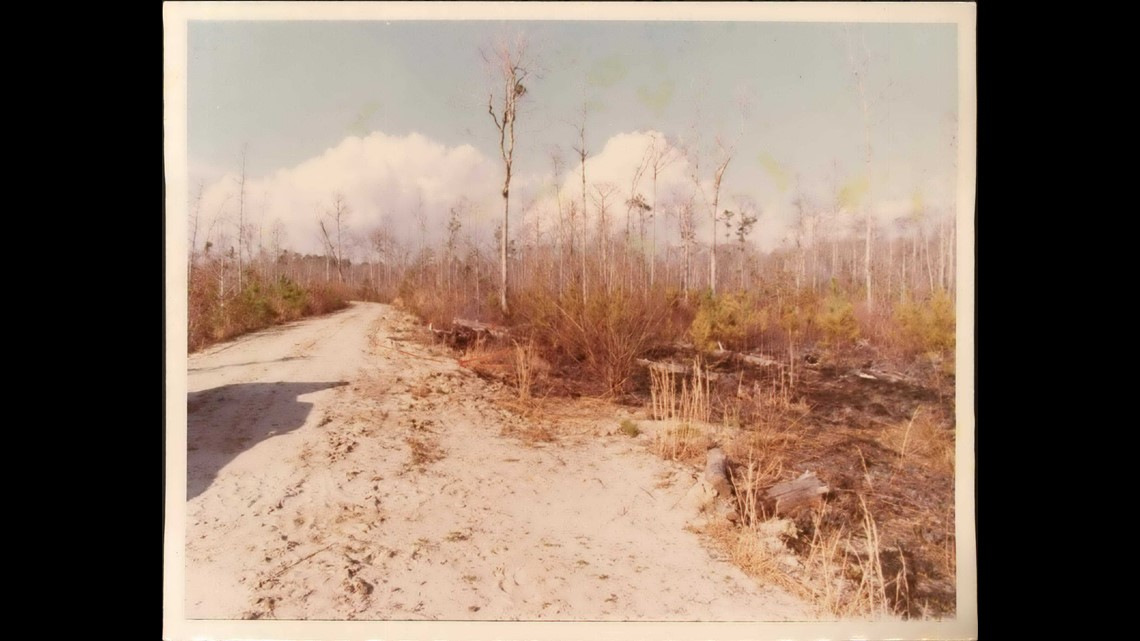 Roughly 300 miles to the south and east, off the Albemarle Sound, is Columbia, N.C. It's a little town in the smallest county by population in North Carolina. You'd have to have a particular reason to go there. Not far away is Kill Devil Hills, where the Wright Brothers tested early aircraft for flight.
The next afternoon, March 2, someone spotted smoke coming from woods outside Columbia. A forest ranger named Ronald Blockhouse was sent to investigate.
Along a logging road, he found the source of the fire: a smoldering pit and a burning gas can. Several acres of brush also burned.
Inside the pit, Blockhouse could see woman's leg and what appeared to be another body. Underneath, police would find the bodies of three children.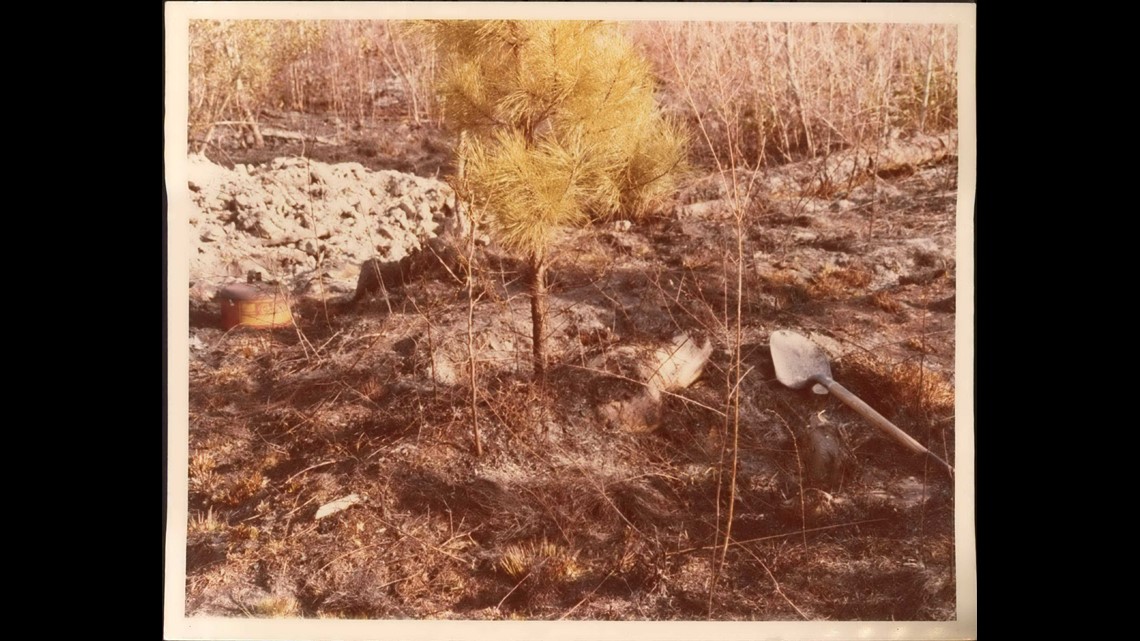 "There was no identification on any of these people. There was no way to identify who they were," Popkin said.
Nearby was a shovel. Still attached to the handle was a torn sticker. It read: OCH HDW.
One object that wasn't found there or anywhere else -- the hammer.
Montgomery County, Md., investigators believe Blockhouse likely just missed catching the killer. The fire was that fresh. Car tracks were obvious on the logging road.
Within a day of the bodies being found, someone used Bishop's BankAmericard to buy a pair of tennis shoes at a sporting goods store about 130 miles to the southwest in Jacksonville, N.C. Someone at the store remembered seeing Bishop, a dog and perhaps a dark-complected woman.
No trace of him turned up over the next two weeks.
But authorities had figured out what was going on, after a neighbor on March 8 became concerned that she hadn't seen the Bishops and decided to alert police. One look inside the house and police knew who they were dealing with.
Authorities made the connection between the bodies in North Carolina and the crime scene in Maryland. A grand jury indicted Bishop in absentia for murder in Montgomery County, Md.
Then, on the afternoon of March 18, 1976, 17 days after the killings, a National Park Service ranger named C.E. Hinrichs reported finding the Bishop station wagon parked at the Elkmont Campground in Great Smoky Mountains National Park.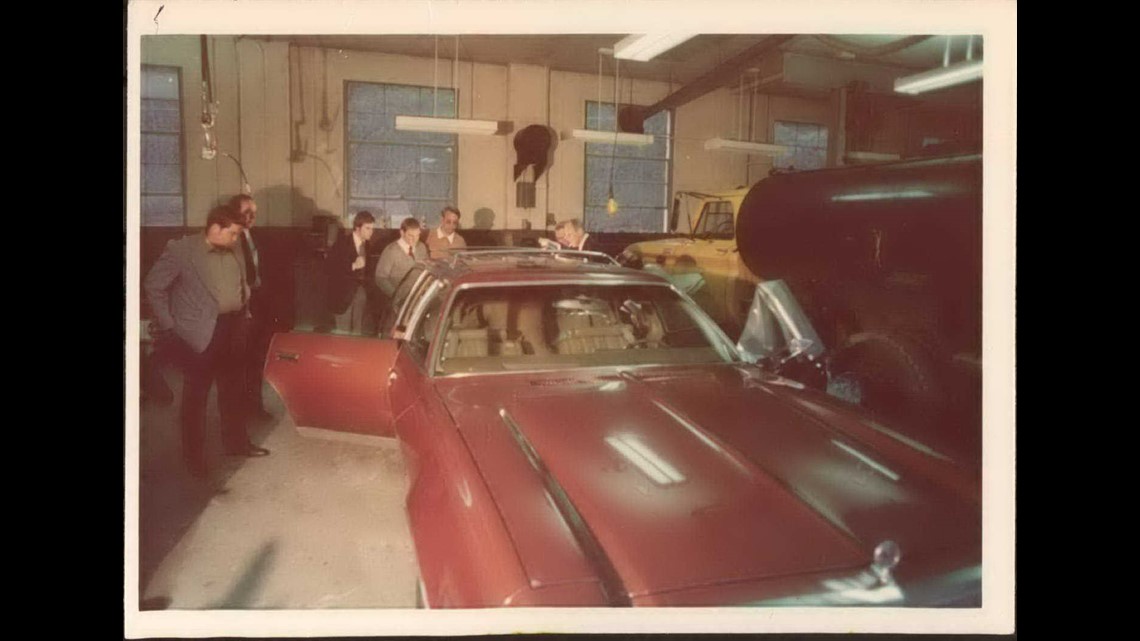 It had been sitting there for days, at least since March 6 when Roy Owenby of Elkmont recalled spotting it, National Park records show. Not far away was the Jakes Creek Trailhead, popular with hikers.
"I visually inspected the interior of the vehicle through its windows," Hinrichs reported. "The vehicle appeared to be locked and I observed nothing amiss."
But something was amiss. Inside, investigators would find blood, a shaving kit and dog treats.
Not to be found, however, was any sign of the owner -- William Bradford Bishop Jr.
Editor's note: If you have any information about the whereabouts of William Bradford Bishop you have several options to relay information.
The FBI has a national number -- 800-CALL-FBI -- that you can use. You also can call your local FBI office. If you live out of the country, contact your local consulate.
Authorities welcome any information. No tip is too small.
When you call, be ready to tell authorities why you think you may have seen Bradford Bishop and where you or someone you know saw him.
NBC4 in Washington provided some information for this report.