KNOXVILLE, Tenn. — Knoxville lawmaker Rick Staples is asking for leniency to pay back $8,910 in improper campaign fund expenses, citing "grievous errors" on his part.
"A wise man knows when to ask for grace and mercy, and I'm in need of both," he wrote in a Feb. 21 letter to William Young, executive director of the state Bureau of Ethics and Campaign Finance.
Records show Staples has submitted a spreadsheet more than 60 "unallowable" 2019 expenses including $1,900 for a car warranty and more than $2,700 for a December trip to Fort Lauderale, Fla. The list also includes expenses charged to the campaign for Nashville hotels when the General Assembly wasn't in session, records show.
Bureau auditors have traded numerous emails and phone calls with Staples' new treasurer, Debra Johnson, after questions arose earlier this year about expense claims submitted for 2019 and early 2020.
Reporters also have investigated the Democrat's expense forms, identifying trips he's made to Las Vegas, Jacksonville, Fla., during the Gator Bowl that featured the Tennessee Volunteers and the trip to Fort Lauderdale.
State law prohibits lawmakers from using campaign contributions for personal benefit. That includes tickets for one's own entertainment, meals, hotel rooms and travel that's not job-related.
Generally speaking, campaign contributions can be used by a lawmaker while conducting official business, including helping constituents. Lawmakers, however, who get a per diem reimbursement for expenses can't also charge their fund for the expense, what's called double-dipping.

The bureau's audit director, Jay Moeck, cautioned Johnson about that in a Feb. 18 email.
Young said his office is reviewing Staples' amended statement, "and following up on several issues raised by this Office.
"That review is ongoing, and Representative Staples/his representative continue to cooperate with that review. Once the review is complete this Office will determine what, if any, further action needs to be taken."
Records show Staples has a history of money problems, having been sued to be removed from an East Knoxville house last fall after he failed to pay about $8,800 in rent on a house he'd only lived in about five months.
Staples has acknowledged such problems to WBIR and says they help him to connect better with his own constituents.
Reports show Staples still uses the 112 Holston Court rental address as a point of contact even though he was evicted for good in October. Court records show he's also failed to pay, among other bills, UT in the past and a $9,845 tab at Ruth's Chris Steakhouse in Knoxville in 2014.
His expenses first came under scrutiny after he filed a Jan. 20 report for 2019 and early 2020 that typically contained little explanation for what he was doing. In some instances he noted he was doing research on sports betting, a topic he's pursued as a lawmaker.
He's filed an amended report Feb. 27, records show.
The most recent report states receipts for 2019 of $61,878 and disbursements of $44,460.
Bureau auditors have already told Staples' treasurer he is likely in violation of state law for using campaign money to cover a $1,900 warranty for his Ford vehicle.
Staff doesn't look at and consider stories from the media, according to a Feb. 20 email from Moeck to Johnson.
"The correction (sic) requested are to make sure the report appears proper," he wrote. "The Bureau staff makes the assumption the data presented is accurate. Meaning the candidate is given the benefit of the doubt that the underlying transaction is allowable per the statutes. We do not go beyond the face of the report and the candidate responses for making determinations."
If the board of the independent Tennessee Registry of Campaign Finance, which consists of six members, decided to go forward with a full audit, then staff would look at everything more closely, Moeck wrote.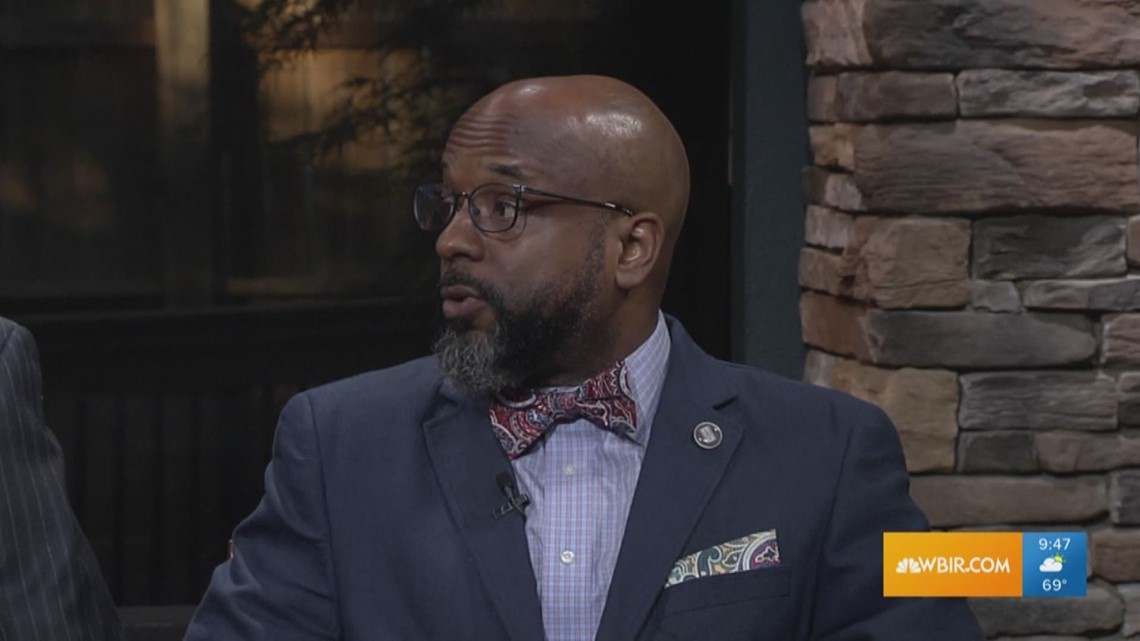 Johnson and auditors also have traded emails over money, including movie tickets, Staples has spent on young men he mentors through his work with 100 Black Men of Greater Knoxville Inc.
Moeck told Johnson that Staples would have to give a detailed listing of such expenses and seek clarification from the Registry board.
Staples does that in his Feb. 21 letter to Young, mentioning supplies expenses and trips to the movies and Ijams Nature Center in December.
"So, being in a mentor role under the 100 Black Men program is a blessing," Staples' letter states. "I was unaware that these types of expenses would be looked upon as questionably (sic); but I would hope that you would allow these expenses for our mentees."
In his letter, Staples said he wanted to pay back what he and his treasurer have identified as the unallowable expenses.
He can't pay it all back right now, he wrote.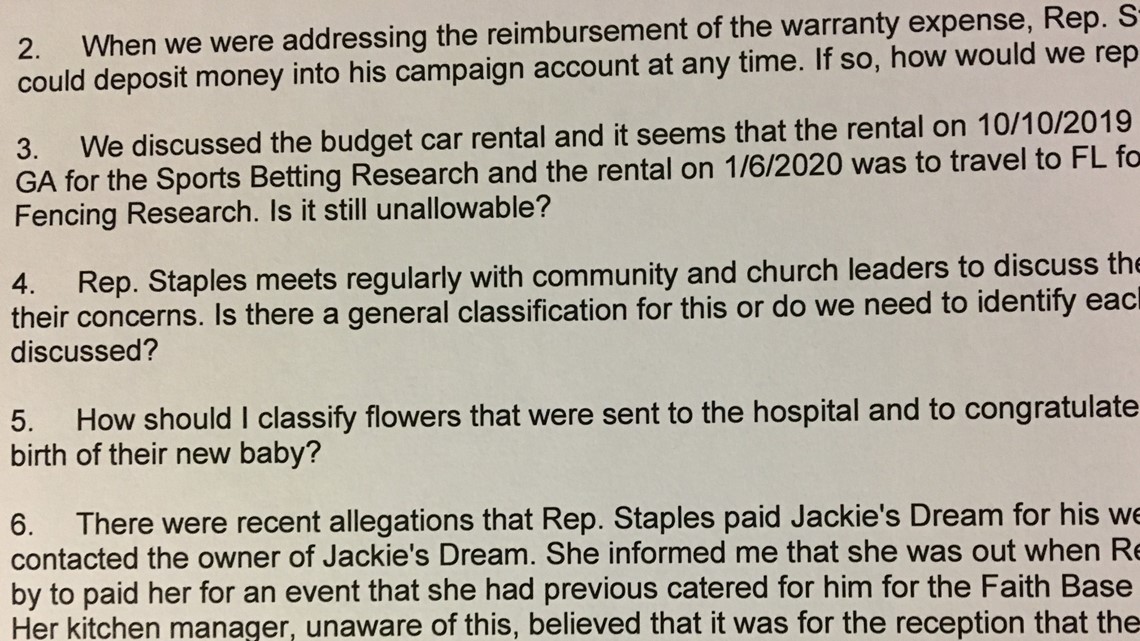 "I humbly ask for leniency in regards to the time frame in which I need to repay my campaign account," he wrote. "I can make monthly payments until I am able to obtain the full amount to repay my campaign account."
Staples, as he told WBIR, wrote he hasn't acted with bad intent.
"These grievous errors were a result of misunderstanding," he wrote. "I feel that with my new treasurer in place, I will have a better understanding of what is required of me and how to proceed henceforth. I hope that you will afford me the opportunity to become better from these circumstances"