KNOXVILLE, Tenn. — In February, 10Investigates first reported on the presence of automatic license plate readers (ALPRs) in the Great Smoky Mountains National Park.
Now, Congressman Tim Burchett (R-Knoxville) is demanding answers.
"What prompted the Great Smoky Mountains National Park to review the feasibility of ALPRs?" Burchett wrote. "How does the National Park intend on using this information?"
Those are just two of the nine questions he posed to National Park Service Director Charles F. Sams III. He also sent the letter to GSMNP Superintendent Cassius Cash.
"I think it's a huge overstep by our park service to have an apparatus in the parks that would literally, I think, invade people's privacy," Burchett told 10News on Monday. "To me, there's just no place for it."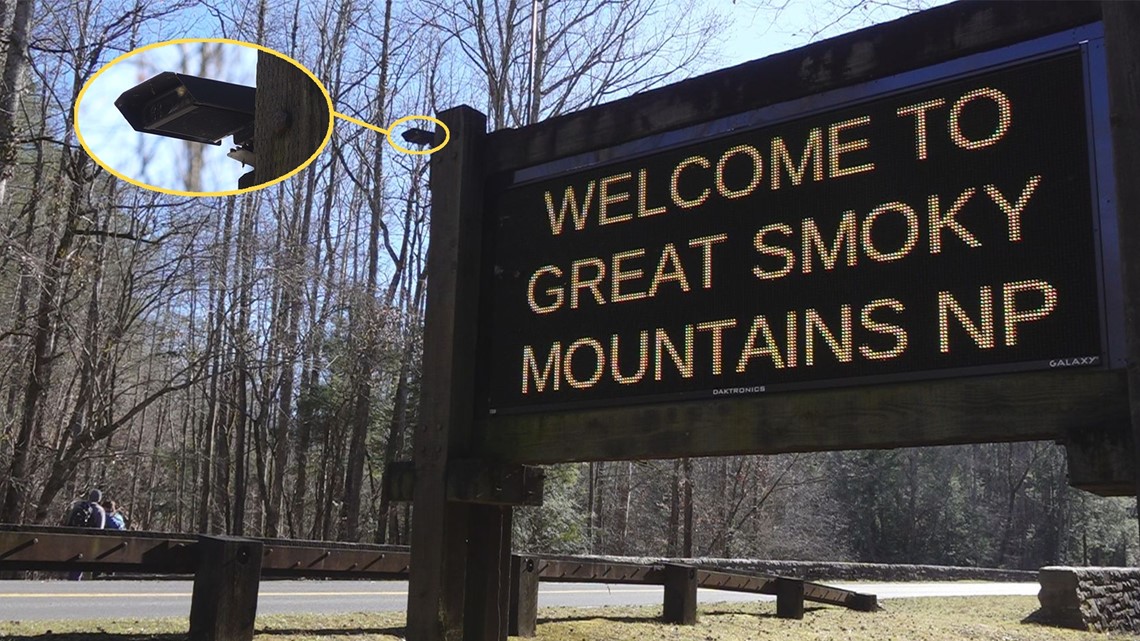 Our initial story showed two pairs of license plate readers in the Smokies — one near the Townsend entrance and another near the Sugarlands Visitor Center.
In January, the NPS told 10News the license plate readers were part of a pilot program and not functioning yet.
"We have not purchased the equipment or entered into an agreement. We're testing to see if we have the connectivity and power to support the equipment needs," spokesperson Emily Davis wrote. "If it does work out, we'd see if the data helps us with issues like overdue hikers or requests from other agencies (BOLOs, missing persons, etc.)."
As of March 13, the pair on the entrance sign near the Sugarlands Visitor Center was no longer there. As of March 14, the ones near the Townsend entrance remained.
"I would like them to be thrown out, taken out and never see the light of day again," Burchett said. "It's just room for abuse."
As of 5 p.m. on Monday, the Great Smoky Mountains National Park had not yet responded to our questions about Burchett's letter and why the Sugarlands cameras had been removed.