Hazel Ketner couldn't understand why she felt so bad.
She went to the doctor. She entered one hospital and then another. Months passed. The 81-year-old still felt poorly.
Then, she took a test that gave her a shock.
Ketner came back positive for suspected methamphetamines.
The Powell woman said she doesn't use meth.
But Ketner and her daughter Janice Clifford wonder if someone else in the house did.
In July, tenants Sonia Tindell, 47, and Jonathan Stevens, 46, were evicted from a lower apartment in the home where Ketner lives. They'd lived there about 18 months. According to Ketner and Clifford, the couple fell behind on the rent.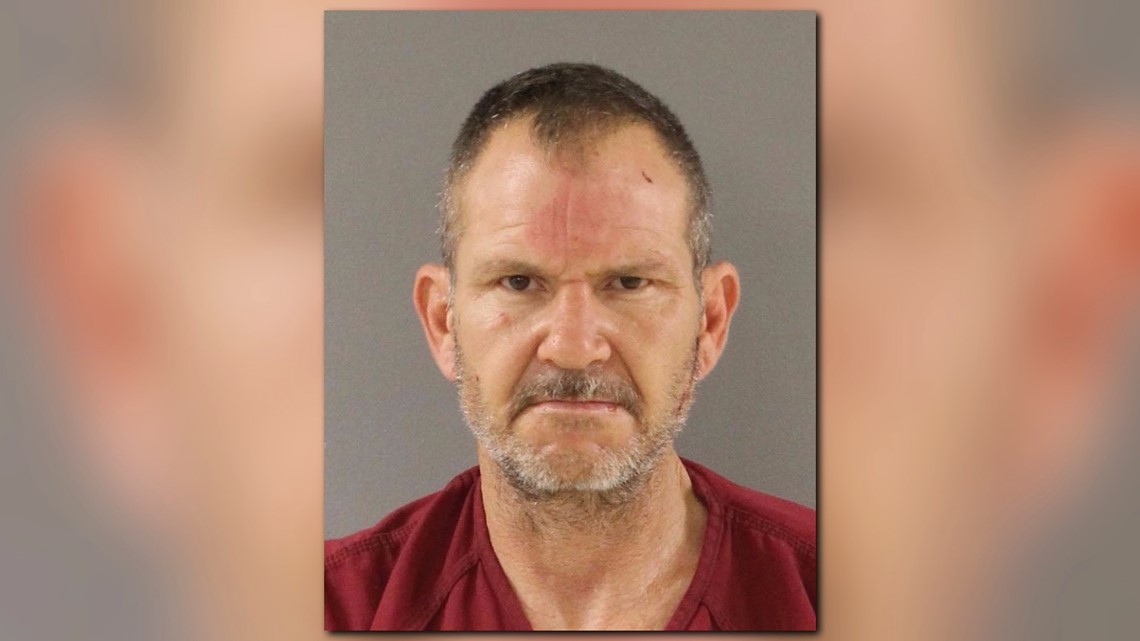 Neither Tindell nor Stevens has been charged with making meth or using it in Ketner's home.
"I just don't even know what drugs are," Ketner told 10News. "And definitely, I wouldn't even know what to start to think about meth. Where you get it, what do you do? Is it something you smell, something you drink? I know nothing. Nothing."
On Monday, 10News spoke with Stevens, who said it was "beyond ridiculous" to suggest he had used or made meth in the apartment. He said Ketner came down to the apartment often while he and Tindell lived there and she never complained about any smell other than cigarettes.
10News also spoke Friday with Tindell at her Northwest Knoxville apartment. She's charged with forging an acquaintance's name in June on checks, one of which was intended to pay rent to Clifford, records show.
Tindell was convicted last year of possession of drug paraphernalia and has prior convictions for DUI and driving without a license, records show.
In June, a Knox County judge passed for six months a domestic assault charge against Tindell in which she allegedly scratched Stevens on the face while they were living in May in the Powell home.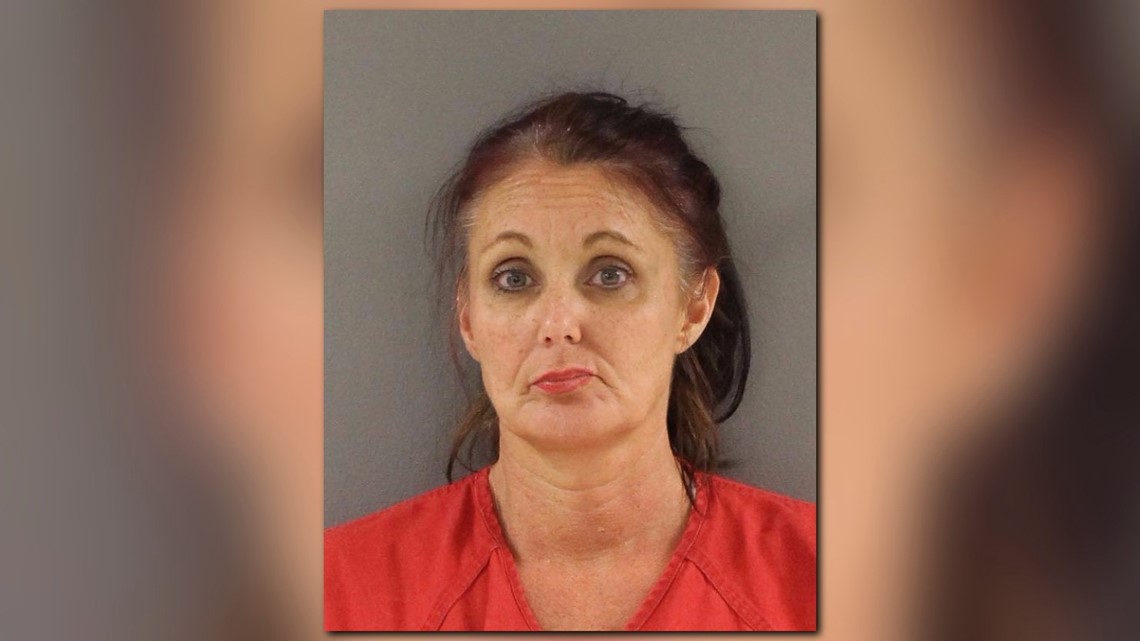 Tindell told 10News it was "an absolute, unfathomable lie" that she had used meth while living below Ketner. She said she's "never done meth."
When asked if Stevens had used meth, she said he'd "never done meth in front of me."
When asked if he'd used meth, she said: ""I've been engaged to him for seven years, so, no, that would be my answer."
Stevens is awaiting prosecution on a domestic assault charge. He is alleged to have hit Tindell in December 2015 during a fight while they lived below Ketner.
After Tindell and Stevens moved out this summer, Clifford said she found numerous "stains and foreign substances," residue on the carpet, "white stuff" on the walls. She said she also found holes in walls, a split door frame and cracked tiles, according to a report she filed with the Knox County Sheriff's Office.
For Clifford, "the light went off" in July when results came back from a drug screening her mother had taken while at Fort Sanders Regional Medical Center. Ketner had tested positive for meth use, Clifford said.
Could it be the house? Clifford asked a doctor. Get her out of there promptly, she was told.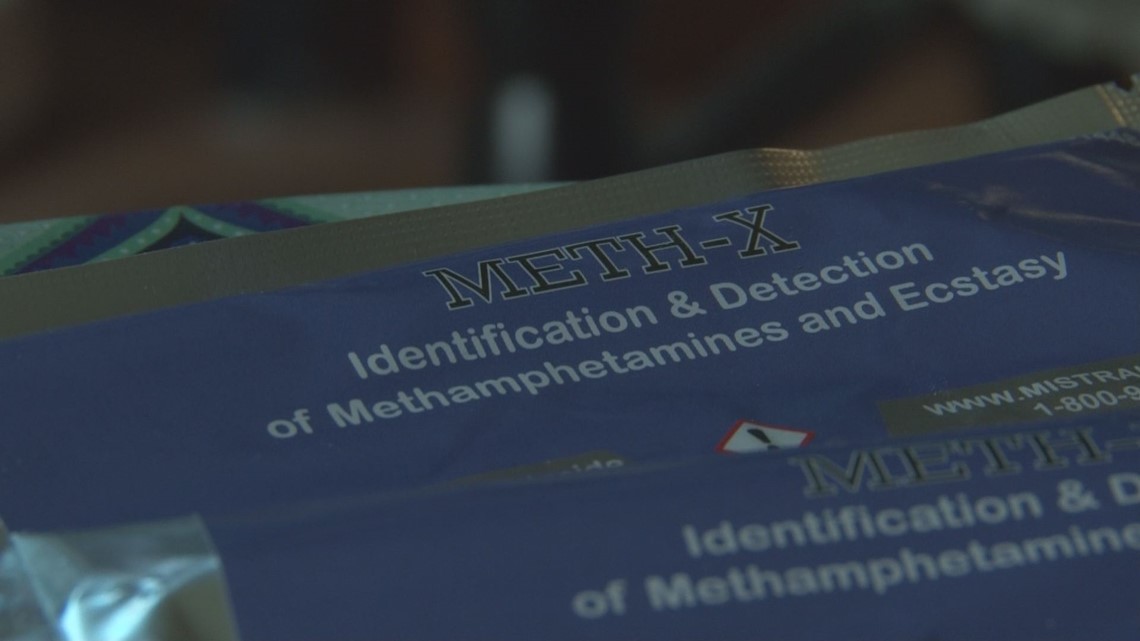 She applied a home-test kit that she said showed the presence of methamphetamine. Another test was negative.
Everything Ketner owns except for the clothes she had on when she moved out remains at the Powell house. It will all stay there because Clifford fears it could be contaminated.
At Clifford's request, a Knox County Sheriff's Office detective came out to the house, after they'd begun clearing it out and making repairs. Because of the condition of the house, the detective had no way of determining if meth had been made in the house, according to Sheriff's Office spokeswoman Martha Dooley.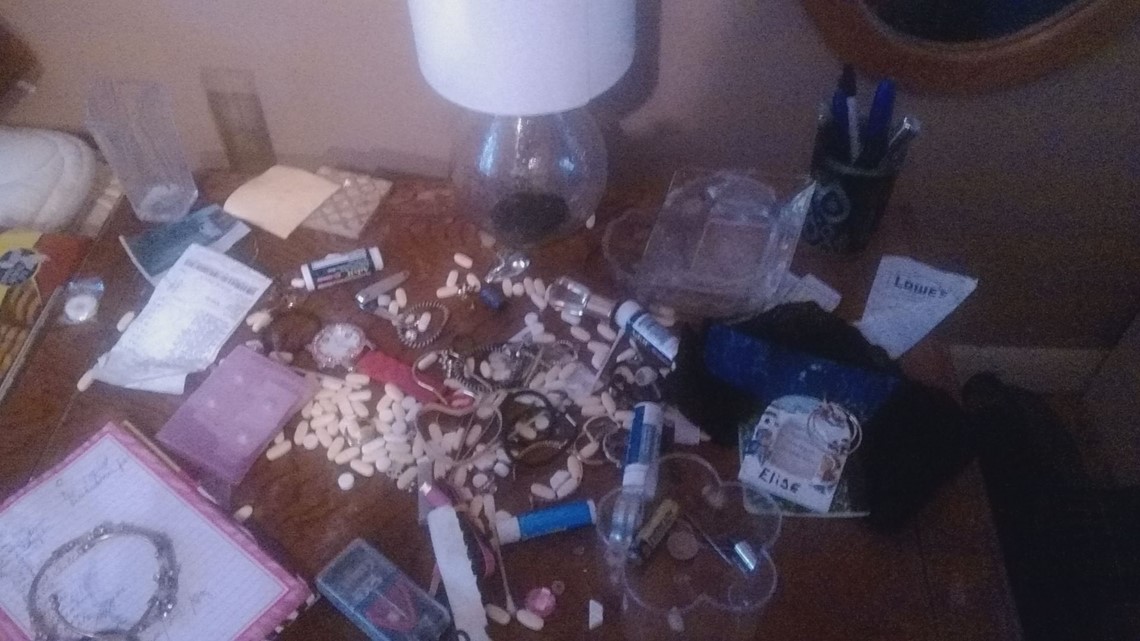 He gave Clifford the names and and phone numbers of private companies that test for meth and for companies that clean up meth-contaminated homes, Dooley told 10News.
Ketner said Tindell and Stevens was always cordial to her, calling her "Ms. Hazel." Tindell cooked and brought food to her.
When asked if she knew that Ketner had been ill, Tindell replied that she loved Ketner.
"I pretty much tried. I cooked her three meals a day everyday that I could. I took her to and from. Visited her in the hospital. I did everything possible I could. Never did anything against Ms. Hazel. (Clifford) is the problem."
Clifford, however, said Tindell didn't visit her mother in the hospital.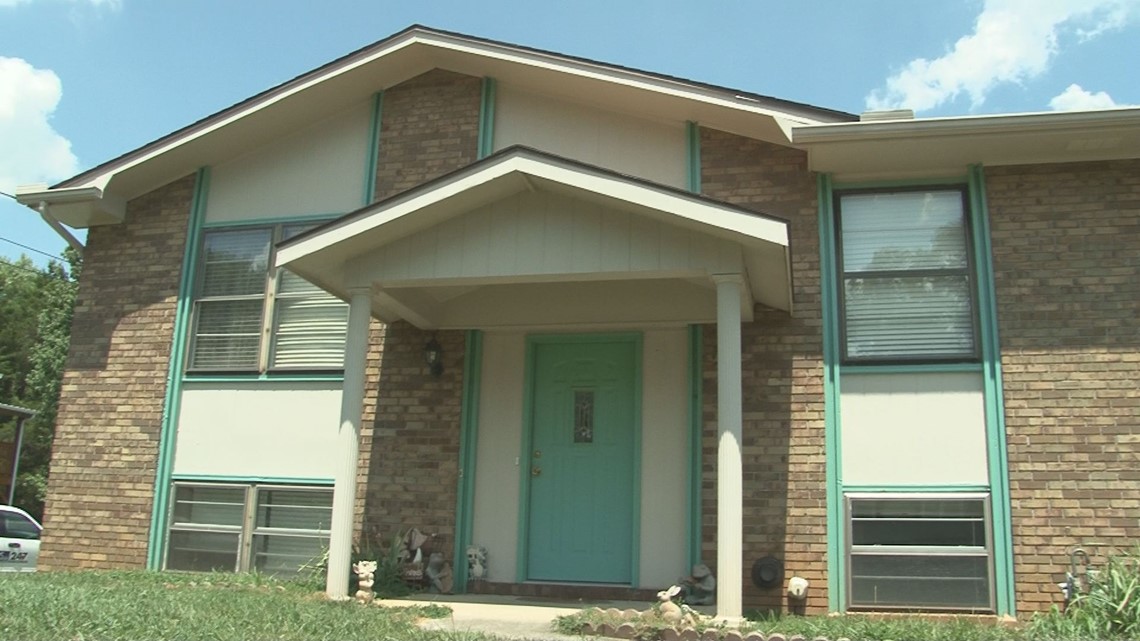 She said a doctor told her he thought her mother had gotten such a "high exposure" of meth that she's been going through withdrawals.
Ketner over the course of the last year and a half or so lost about 30 pounds.
"It's crazy. I just couldn't understand why I've been so sick for no reason," she told 10News.
In addition to testing positive for the suspected meth, Ketner also tested positive for oxycodone, which a doctor had prescribed after she fell seriously ill.
Contamination precautions
TBI Special Agent in Charge Tommy Farmer, however, can understand. He cited situations where, because of meth contamination, new tenants or owners have moved into a home only to become sick or for their children to become sick.
Farmer oversees the Tennessee Dangerous Drugs Task Force, based in Chattanooga, and the Governor's Task Force on Marijuana Eradication.
The Dangerous Drugs Task Force works, among other things, to curtail use and availability of methamphetamine in Tennessee, which until recently had a reputation for being among the worst for the drug in the country.
It works with police on identifying meth makers, offers training on how to respond to meth manufacturing and is a resource for police about meth offenders.
Farmer said just using meth in a residence can lead to transfer of the chemicals within a home. Chemicals from meth use - not just its manufacture - can cause widespread contamination, he said.
Many variables control contamination, he said, such as a building's type of wall and floor construction. Meth residue can also stick around for a long time unless professionally removed.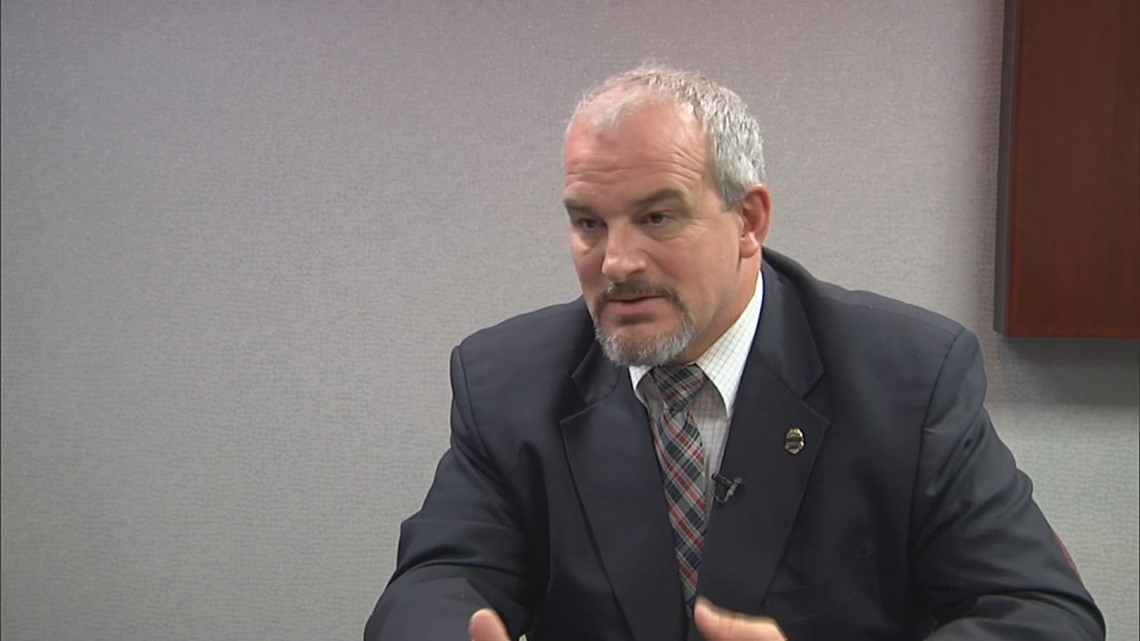 "If the ventilation system is all connected, all on one duct work so the return is pulling all the air out," Farmer said. "Can those returns be contaminated? Yes, they can, which would lead to the transfer of the chemicals. It doesn't even have to be an adjoining room. It could literally be transferred throughout."
Children and the elderly are especially vulnerable to the effects of contamination because their health tends to be more vulnerable, the agent said.
Farmer said it's his experience that home "presumptive" meth tests can be reliable. But he recommends that a property owner also use a trained professional.
A clean-up contractor or industrial hygienist who has been approved and certified by the state has undergone formal training, he said. An industrial hygienist also understands how chemicals work and how contamination can occur in a residence.
Clifford wants to have formal lab testing done on the Powell house. But she said it costs about $1,400. She doesn't have that right now, and she said her insurance company doesn't cover it.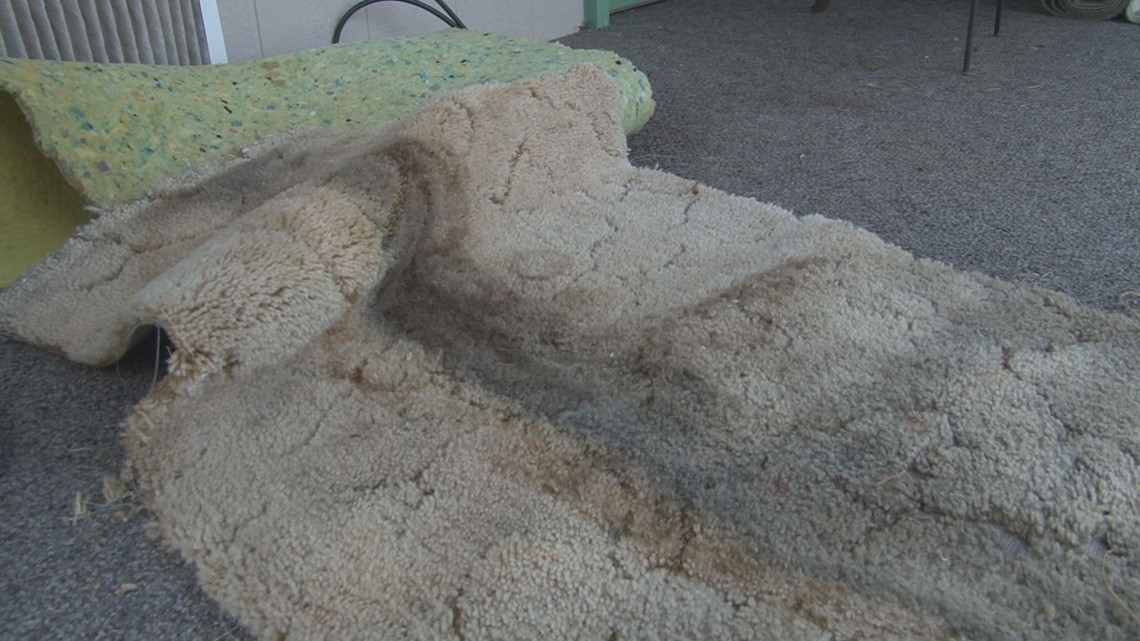 "And then, after that, if there is meth in the house, it's tens of thousands of dollars in cleanup," Clifford said.
In the meantime, her mother is "stuck in limbo." Ketner lives with her in her home nearby.
"I can't let her anywhere near that house on the chance that it is still contaminated," Clifford said.