10News spotted them at the entrances to the park coming from Townsend and near the Sugarlands Visitor Center.
"This is part of a pilot program and is not functional," park spokesperson Emily Davis said. "We have not purchased the equipment or entered into an agreement."
She said the park is testing the Motorola equipment to see if it has the connectivity and power to support it. Similar equipment from the company Flock Safety captures a vehicle's license plate, color and any identifying information such as a roof rack or bumper sticker.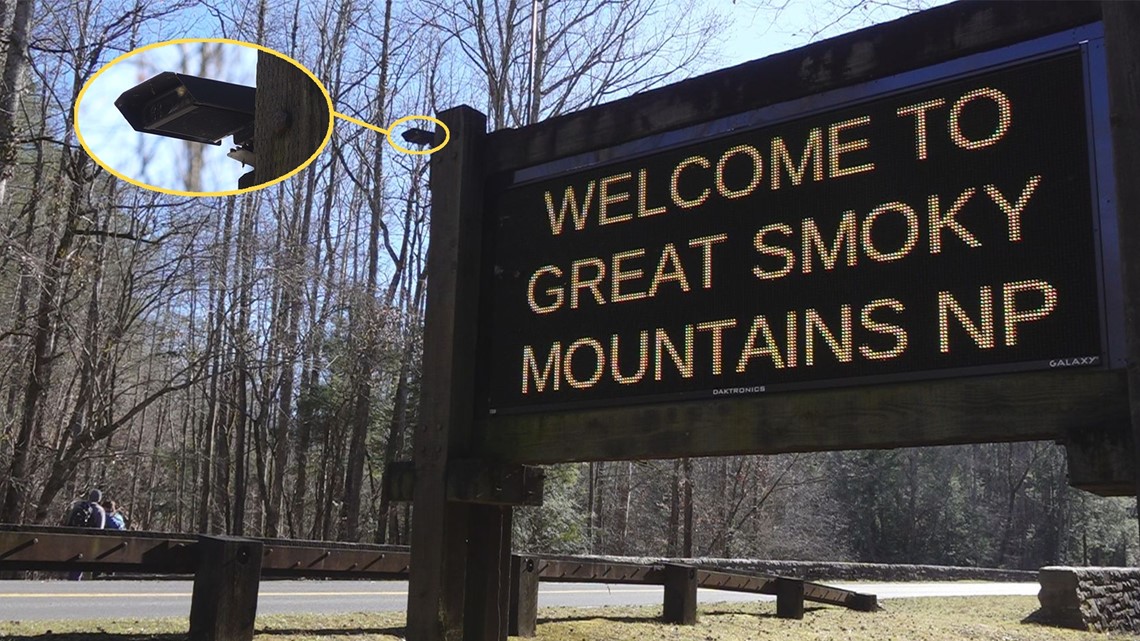 "If it does work out, we'd see if the data helps us with issues like overdue hikers or requests from other agencies (BOLOs, missing persons, etc.)," she told 10News. "I don't have a timeline for when we might know if we can support this."
U.S. Representative Tim Burchett, R-Knoxville, doesn't like the idea of being tracked in the most visited national park in the country.
In 2021, more than 14.1 million people came to the Smokies.
"I'm incredibly concerned to the point of being ticked off," he told WBIR. "I think it has a lot of implications — civil liberties for one, privacy another."
NPS data showed roughly 5.8 million people came through the Townsend and Sugarlands entrances in 2022.
"I have heard [of this technology] at some of our so-called top secret facilities where national secrets are kept and things like that, but not in a park. That's beyond belief," he said. "It will be abused eventually, if not in the beginning."

Some visitors don't mind the extra set of eyes. Robert Hayne, who lives in Blount County, said he didn't notice the park had quietly installed cameras.
"I don't really have a problem with it," he said. "It's typically there to catch people who are doing something they probably shouldn't be doing."
Chris Tipton, of Florida, said he was used to license plate readers back home.
"I guess they're just trying to keep track of who's coming through or whatever like that," he said. "It's the most visited national park... keeping tabs on who's here would be important."
Congressman Burchett, however, fears the technology could become much more.
"A federal agency checking those things without any oversight to me and no clear direction — that throws up a lot of signals," he said. "We need some real answers and I will be calling on the Park Service to do that."