Wayne Halfway House Inc. has taken over operation of a Dandridge state youth center that's been the scene of repeated violence and calls for police assistance.
Jennifer Donnals, spokeswoman for the state Department of Children's Services, said Tuesday the transition became official Feb. 16 for Mountain View Academy for Young Men, owned by the state but contracted out for private operation.
Jefferson City Police Department
10News reported this month the change was about to happen after the state removed TrueCore Behavior Solutions Inc. of Florida as operator of Mountain View and three Nashville area facilities.
RELATED: New reports from Mountain View: Inmates beat up guard, baggie of suspected marijuana found
RELATED: Operator of troubled Dandridge youth center will be out by end of the month, state says
RELATED: Mountain View guard fired after making 911 call
RELATED: Records: At least 50 incidents of violence, unrest at Mountain View since 2016
RELATED: Police bodycam video, 911 recordings reveal Nov. 3 unrest at youth center
RELATED: It took 24 officers to contain inmates at Mountain View facility in incident 1st reported as medical call
RELATED: Fire, escape attempt and a riot: Police called several times to subdue Mountain View juvenile inmates
The transition has gone well this week, according to Donnals.
WBIR since November has documented more than 50 reports of assaults on staff members, vandalism, riots, tobacco and marijuana use at Mountain View since 2016. Current and former employees said it had gotten so bad the inmates essentially were running the institution, openly using tobacco and marijuana and telling some employees to stay away from their unit.
An employee told Channel 10 he was fired in January after calling 911 for police help to deal with a disturbance.
Disturbance at Mountain View Academy, Nov. 3, 2019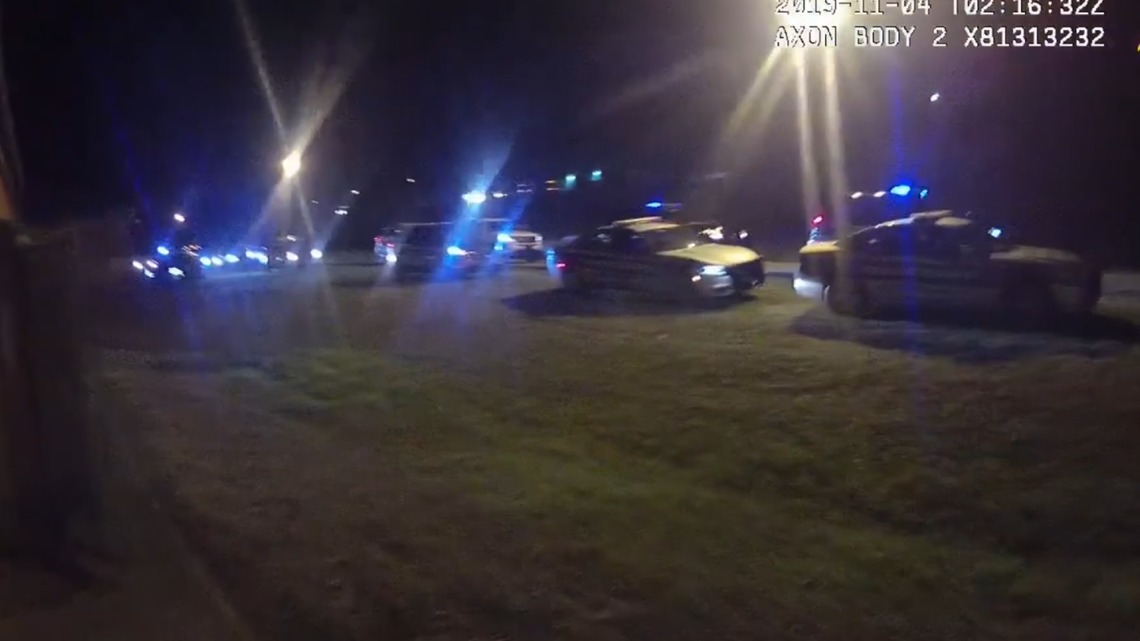 Mountain View is equipped to house 24 young juvenile offenders from across the state in a secure unit referred to as the C or Charlie unit. It also has another 60 beds in what's considered the non-secure side.
Tennessee juveniles housed there have been convicted of a variety of offenses, some as severe as murder.
For years the state ran Mountain View. In summer 2017, TrueCore took over as the state sought to contract out its operation.
Current and former employees told WBIR this month the total population at the fenced-in center was down to a couple dozen.
Wayne Halfway House is listed as a health care provider and contractor specializing in psychiatric residential treatment to help juvenile offenders transition into adult independence. It's based in Waynesboro, Tenn., in south-central Tennessee. Jason S. Crews is listed as executive director.