KNOXVILLE, Tenn. — Carie Roncin calls Solar Titan USA nearly every single day. She said the system she and her husband purchased in August 2022 isn't working.
"Technically, we can see that it's making and producing power, but the power is not going anywhere," she said. "We have been calling them pretty much every day, sometimes two or three times a day, just to try and get anybody."
She said they were able to get through to somebody until around Thanksgiving. By Christmas, she said the main line had changed to an automated messaging system.
"It would not go anywhere," she said. "You'd press one and it would hang up on you. You could get through to a sales voicemail."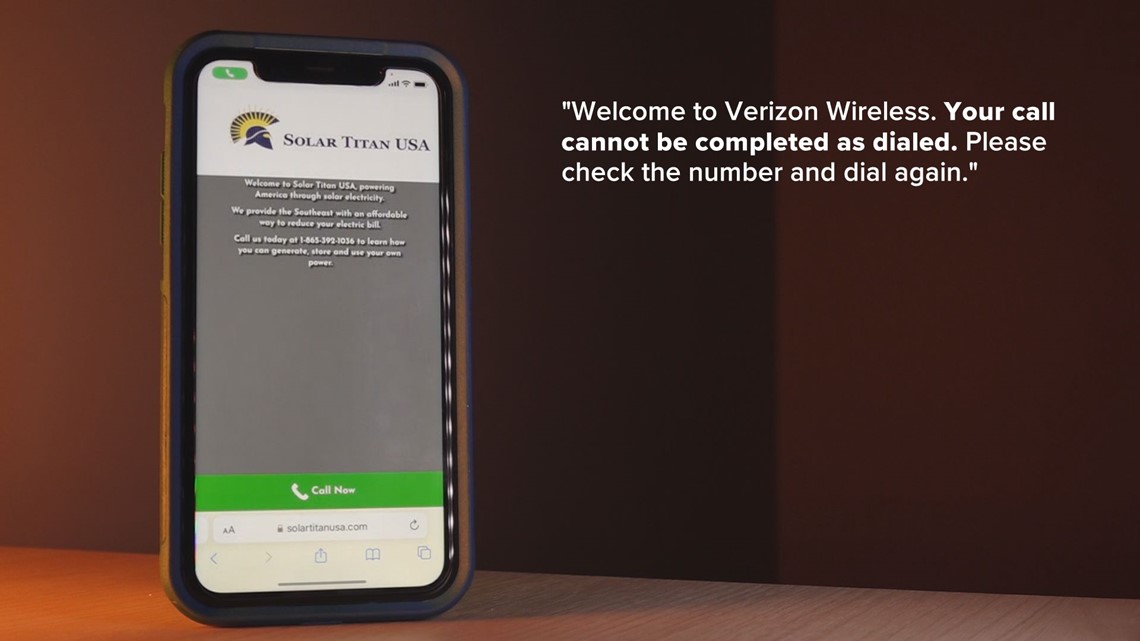 That didn't stop her from continuing to call. Over the weekend, however, she got a different message.
"Welcome to Verizon Wireless. Your call cannot be completed as dialed," the message said. "Please check the number and dial again."
Roncin said she is frustrated.
"The number's just gone ... it's a lot of money that we've put in to try and get this system up and running and we're just kind of in limbo, not knowing what's going to happen or who's going to be able to help us," she said. "The more we dig in, the more people we find that appear to be in the same situation with no response, no answers, and no resolutions coming."
The Attorneys General in Tennessee, Kentucky and Georgia are currently investigating Solar Titan. As of mid-January, they had received at least 150 formal complaints — around double the amount they had last month.
In early January, Richard Michael Atnip, who said he is a silent partner, told 10News the company has gone from 400 employees seven months ago to fewer than 100 as of January 5.
10News found Atnip's number through LexisNexis Public Records and confirmed it with a former employee.
Atnip said Solar Titan had gone from "a very healthy company that had a 40,000 square foot corporate headquarters to its knees."