Infertility. It's a common problem that impacts one in seven couples in the United States. Infertility is defined as "a couple trying to get pregnant for a year and not being successful," according to Dr. George Hill with the Nashville Fertility Center.
If the female is 35 years or older, Dr. Hill cuts that time in half. "If you've been trying for 6 months it's time to start looking and seeing what the problem is."
Infertility is not just a problem among women. Men and women contribute equally.
"Most men don't realize they're responsible that often," Dr. Hill explained.
He said when couples have problems conceiving, 40% of the time the female is the issue, 40% of the time it's the male, and 20% of the time it's both partners.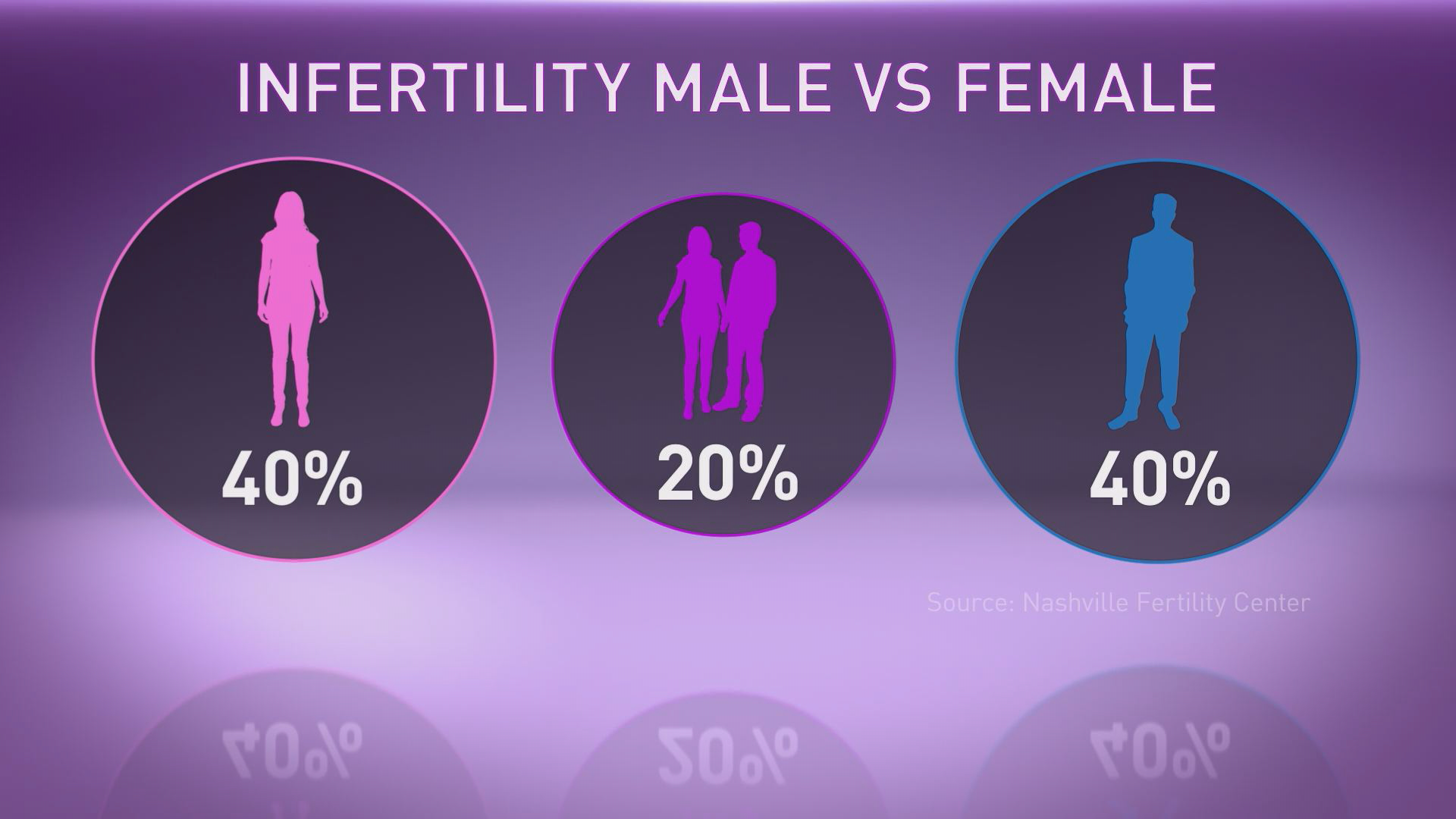 For the couples struggling to have children infertility is very painful. Holidays are often difficult.
"Mother's Day, that was really, really hard, really hard," Katie Heatherly said. She and her husband turned to In Vitro Fertilization to try and become pregnant. "The churches have the moms stand up," Amber Lacey said. She too struggled to conceive. For Marissa Turner social media was too much. "One of the things I started around Mother's Day was shutting down my Facebook," she said.
The pain of not being able to have a baby didn't come just once a year for these women. Infertility was a constant, something they thought about all the time.
"All my friends were able to get pregnant," Turner said. "And I wanted to be happy for them, but at the same time I was so envious or jealous."
"In nine years of trying, [it's] very sad to never see two lines," Lacey said about her negative pregnancy tests. The emotional toll also impacted her husband, Jerry. "I'd seen this many times with her coming home and crying to me that it's just not fair," he said.
The pressure from family and friends to get pregnant can make the struggle even more painful. "Society places shame around your inability to reproduce," Heatherly said. However, as Dr. Hill points out, what society fails to acknowledge is human reproduction is incredibly inefficient.
"If you were a perfectly normal, young couple trying to get pregnant in any one month of trying, your chance of getting pregnant is about 20 to 25%," Dr. Hill explained.
Age is also a huge factor. "We're not talking about chronological age," Hill said. "We're talking about women who are young chronologically, but older from a reproductive egg standpoint." The peak age for fertility in a female is about 23. "And the reason for that is women are born with all the eggs they're going have," Hill said.
If you look closer at the female fertility curve, you see a small drop off until age 34 or 35. At age 35 you get on the steep part of the curve. "Fertility is declining at a much more rapid rate at that point than it was earlier in your life," Hill said. "I tell patients, it's not your fault, it's just the way you were genetically made."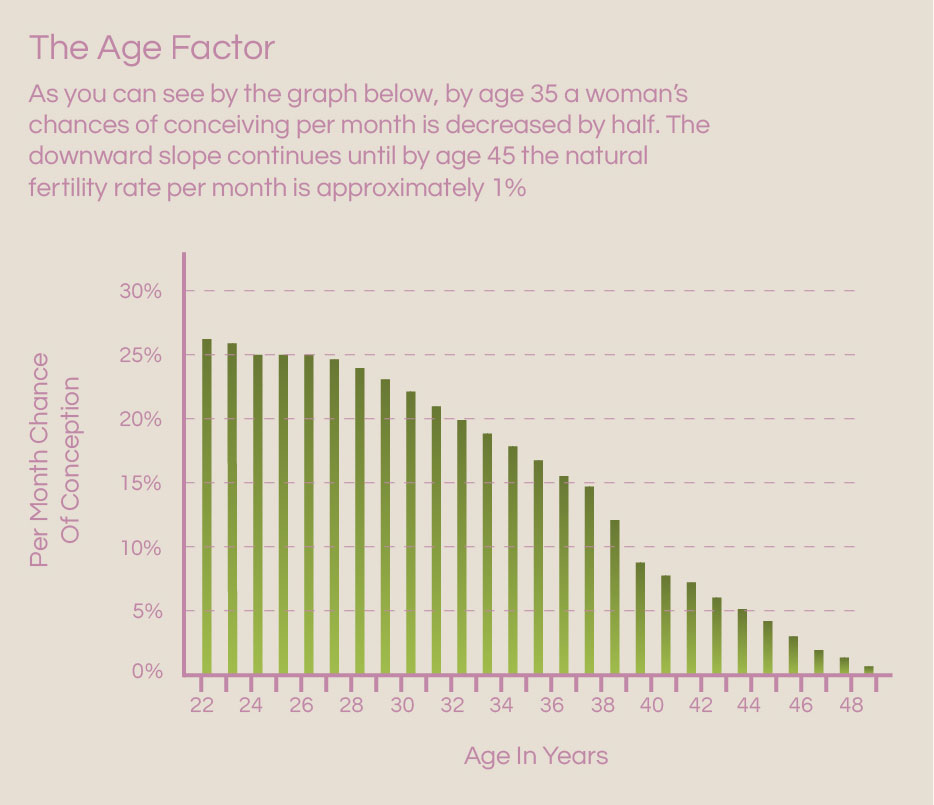 "We did what we thought were the right things to do. We were married for 5 years. We traveled. We established ourselves in our careers. We set ourselves up pretty good financially, Turner said. Thanks to a societal change, the struggle is becoming more common. "Women are now staying in the work place longer, trying to develop their careers and then all of a sudden in their mid to late 30s it's time to start thinking about having a family," Hill said. "We thought were ready for kids and it doesn't come, doesn't happen," Turner said.
"You get reminded every month of your life that you've failed at a process that's supposed to be so intimate and important in going forward," Hill explained. "It's just such a natural thing to have a child that when you can't you just feel so betrayed by your body," Heatherly explained.
We will share the stories of each of these three women this week on 10News at 5. We'll explore the pain of fertility treatments like IVF, the success of getting pregnant, the lows of not having a baby, and the other options for families to grow.
Infertility resources online: