The plan at first was to just take the Toyota.
But, in the early morning hours of Jan. 7, 2007, the carjackers stole much more than that in what local authorities would go on to describe as one of the most brutal slayings they've ever investigated.
"It was a wicked crime – it was one of the most horrific crimes we have ever endured," said then-Knox County District Attorney General Randy Nichols. "You just can't believe it happened. What would be going through somebody's mind that would cause them to do this to anyone? If the goal was to steal a vehicle, then take the vehicle. I think it certainly spoke to the guilt of the defendants."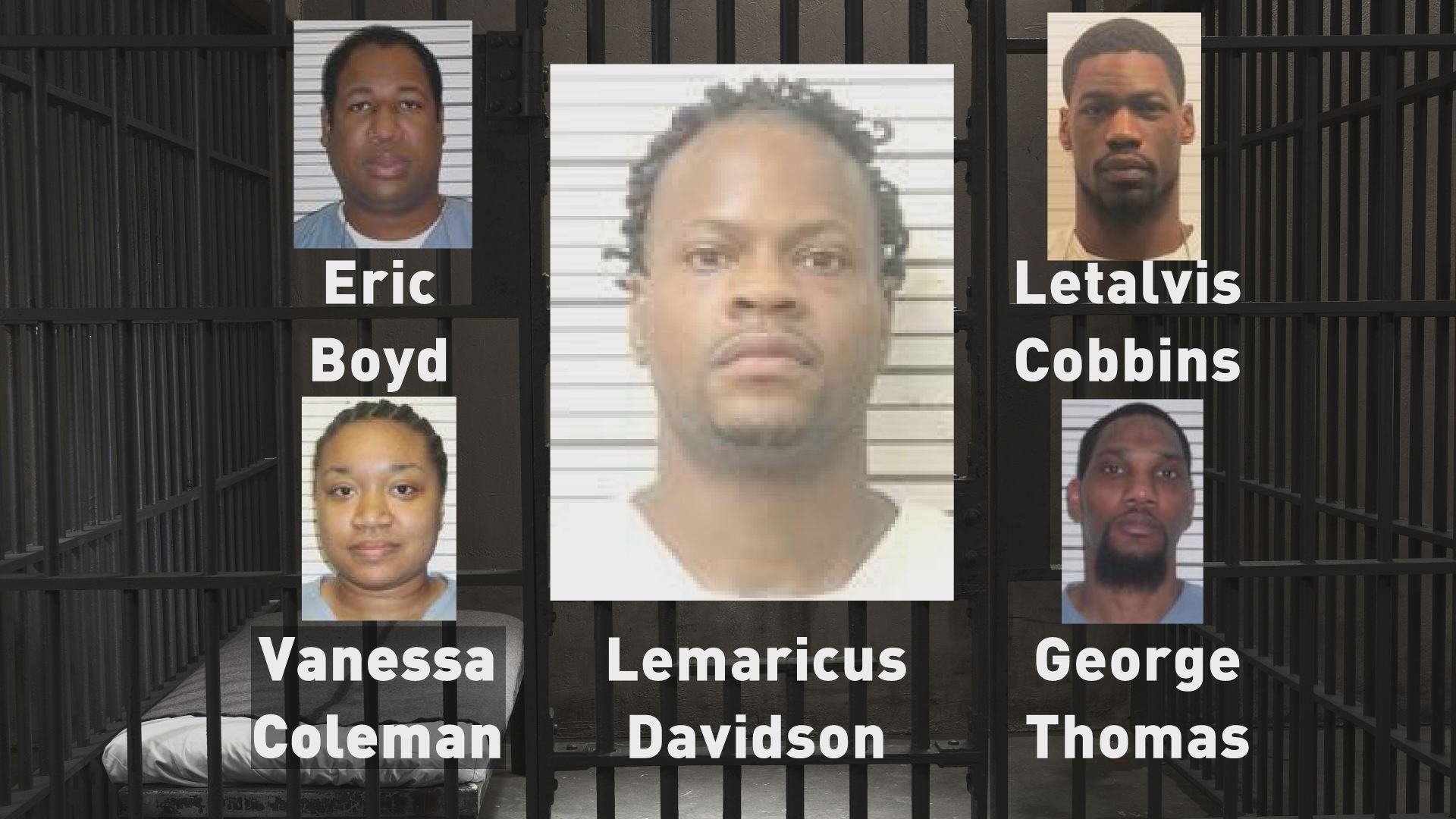 The victims' families, though, still mourn. And probably will forever.
"Even after 10 years it doesn't go away," said Deena Christian, the mother of Channon. "People on social media were saying why is the media bringing it up? They were chastising [the media], and it's like I don't ever want anybody to forget Channon and Chris. Those were two wonderful kids with great bright futures who did nothing wrong."
"For him to be tortured, for both of them to be tortured the way they were, it just breaks my heart," she said last year. "It just really tears me apart and breaks my heart. It's with us every single day. We can't forget it."
Channon Christian was a 21-year-old West Knoxville resident and a senior majoring in sociology at the University of Tennessee. Chris Newsom, was her boyfriend, a 23-year-old Halls resident, former high school baseball stand-out and a carpenter. They started dating in November 2006.
Friends said they thought the world of each other.
In early January 2007, the two planned to hang out, hit a party and watch movies. Christian had spoken by telephone with her mother around 12:35 a.m. Sunday, Jan. 7.
Some time later – perhaps hours, even minutes – the two were carjacked from an apartment complex parking lot and taken across town to the rundown Chipman Street rental home of brothers Lemaricus Davidson and Letalvis Darnell Cobbins.
"Originally the plan was to do a carjacking," Davidson told investigators, according to records filed in U.S. District Court.
No one to this day, however, has said why the carjacking escalated.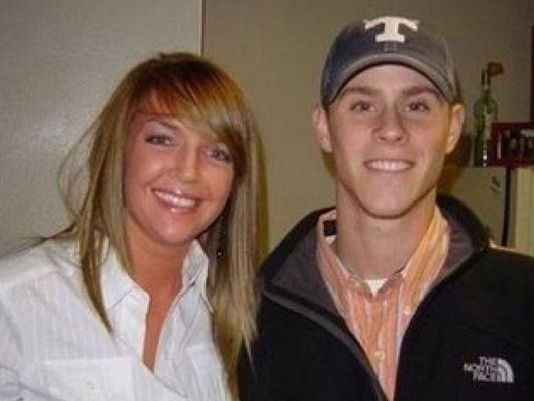 Newsom was almost immediately raped, fatally shot in the head, and set afire along nearby railroad tracks between Ninth Avenue and Cherry Street.
Christian was tortured and raped for several days before suffocating in a trash can with plastic bags over her head.
The afternoon of Jan. 7, a railroad employee spotted Newsom's body. The next day, Christian's family found her silver 2005 Toyota 4Runner at the intersection of Chipman Street and Glider Avenue.
Investigators found an envelope with a fingerprint that led them to 2316 Chipman St.
On Tuesday, Jan. 9, Knoxville police stormed the house where they found Christian's body, in a bag and shoved in the container.
"You start to wonder how someone could do this kind of stuff," Nichols said. "What kind of person could do this to another human? It's hard to get off of that."
In the weeks that followed, the couple's friends held a candlelight memorial. They described Christian as having a smile that could light up a room. They remembered Newsom as a great baseball player, a lead-off hitter for the Halls High School Red Devils.
In those same weeks authorities rounded up five suspects, including Cobbins and two others they captured in Lebanon, Ky.
In late January that year, a Knox County grand jury returned a 46-count indictment against the small crew. The allegations included various degrees of murder, robbery, kidnapping, theft and rape.
Named were Davidson, who was 25 at the time; Cobbins, 24 then; George Thomas, also 24 at the time; and Vanessa Lynn Coleman, who was 18 and dating Cobbins.
A fifth suspect, then 35-year-old Eric Boyd, was charged in federal court with being an accessory to carjacking. He was the only one of the five who didn't face murder charges. He also was the only one not tried in Knox County Criminal Court.
The state presentment said Davidson, Cobbins and Thomas participated in the carjacking and Coleman was at the house when they brought Christian and Newsom there by gunpoint.
"I'd been a prosecutor for a long, long time, so you'd think by then – and I used to say it – that nothing shocked me anymore," Nichols told WBIR 10News this week. "But when you find a young man lying along the railroad tracks and someone has killed him and burned him, that's a bad sign and then as it developed and you knew there was a girlfriend, it's even more intense. You just hope that there's some chance she's still alive. But then on discovery that she's stuffed in a garbage can, it just doesn't get much darker than that."
The five were convicted in separate federal and state trials between April 2008 and May 2010. But the quest to secure a verdict for each was wrought with courtroom battles, multiple appeals and even retrials.
Here's how it began:
In April, 2008, a federal jury found Boyd, who had a felony record, guilty of hiding Davidson after the slaying. He was sentenced to 18 years in prison.
In August 2009, a jury found Cobbins guilty of murder and the facilitation of murder. He was sentenced to life in prison without the possibility of parole.
In October 2009, a jury found Davidson – the man prosecutors called the ringleader – guilty of 35 counts, including murder, robbery, kidnapping and rape. The jury recommended death.
In December 2009, a jury found Thomas guilty of 38 counts, including murder, robbery, kidnapping and rape. He was sentenced to life in prison without the possibility of parole.
In May 2010, Coleman was found guilty of facilitation in Christian's murder, kidnapping and rape. She was sentenced to 53 years in prison.
In early 2011, Thomas, Cobbins, Davidson and Coleman appealed their convictions.
The move followed Judge Richard Baumgartner stepping down as details began to emerge that he had carried on an affair with a woman in the drug court that he supervised, using her to secure prescription pills for a drug habit.
Baumgartner, who presided over the foursome's trials in Knox County Criminal Court, admitted to official misconduct and received a diversionary sentence in state court.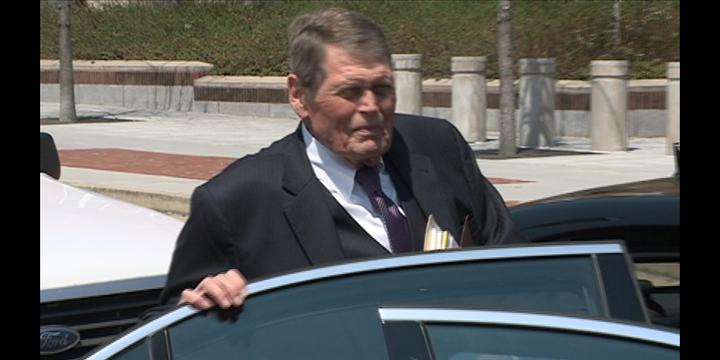 In November 2012, a jury convicted Coleman on similar but lesser charges and she was sentenced to 35 years in prison.
In May 2013, a jury convicted Thomas on almost every one of the same charges, although he was sentenced to life in prison with the possibility of parole after 51 years.
Thomas appealed to the U.S. Supreme Court in early 2016, asking the justices to review his case. His attorneys argued that Thomas was homeless at the time of the slayings and only staying at the home where the crimes took place. They argued he was not a willing participant. No DNA was presented in court linking him to the crimes.
Davidson challenged the legality of a search warrant the Knoxville Police Department secured to go into the Chipman Street rental home.
He argued the search warrant affidavit was flawed because the KPD officer who had prepared it failed to sign it.
The unsigned affidavit went unnoticed by court authorities. Davidson argued that because the document was faulty, evidence found during a search of his home, including Christian's body, couldn't be used against him.
While recognizing that the affidavit was legally flawed, the state Supreme Court also found that the KPD officer had acted in good faith in preparing search documents.
MEMORIALS HONORING TWO LIVES
The families and community have never forgotten Christian and Newsom.
And the area and state continue to honor their legacies in the public realm and in the criminal justice system.
For example, the Channon Gail Christian Memorial Golf Tournament was founded in 2007 to provide scholarships for Farragut Hugh School students to attend UT.
So far, the foundation has given out 17, $1,000 scholarships over the past nine years. Students must write an essay and have good grades to win the scholarship, which can go towards any education after high school.
"We spent most of Chris's life playing ball on the ball field and I think this brings back a lot of good memories that we've had with him," Mary Newsom told WBIR earlier this year. "I think he would be very proud that we're doing this and that he can still be involved with baseball. I feel his presence when we're out here. And it just seems like a regular day on the ball field."
The Knoxville-based alternative rock group 10 Years dedicated its song "Beautiful" to the memories of Christian and Newsom when the song was released in 2008.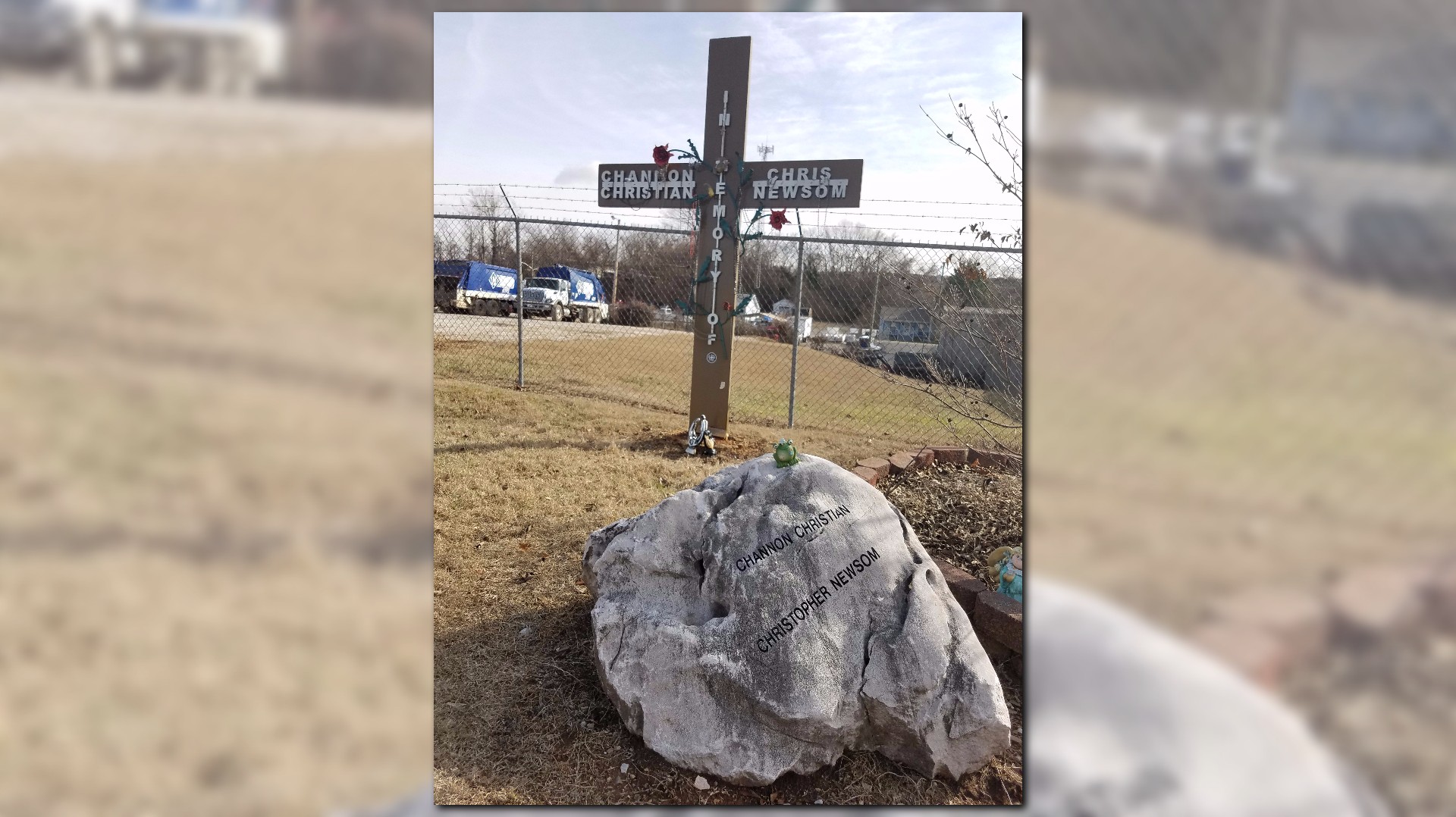 The community also planted a tree on Chipman Street to honor Christian and Newsom. The small house itself has been torn down and a memorial recognizing the young couple stands in front of the property.
The Chris Newsom Act eliminates the need for a judge's signature on a jury verdict after a unanimous verdict is delivered. The '13th juror' rule stipulates a judge must validate the receipt and acceptance of a jury's verdict by signing a document.
Revelations of presiding Judge Richard Baumgartner's prescription pill addiction came to light before signing off on the verdicts in each of the four defendant's trials. When Judge Jon Kerry Blackwood took over the cases, he ordered retrials, saying he was unable to perform the '13th juror' duty because he was not present for the original proceedings.
"Every time something comes up in a courtroom that the district attorney stands up and quotes the Channon Christian Act," Gary Christian told WBIR 10News at the time. "They're never going to be forgotten."
The Channon Christian Act prevents attorneys from introducing evidence or allegations of previous behavior that could call into question the character of a victim, defendant, witness or third-party.
Deena Christian said the family felt great pain as members sat through multiple trials and listened to defense attorneys question her daughter's character.
"We're still fighting for justice. We've overcome obstacle after obstacle and it's kind of like the cards were stacked against us trying to get justice for our kids."
"We were told from the get-go this would be a lifelong commitment," she said. "I made a promise to Channon the day they found her stuffed in that trash can that I would fight for justice for her and for Chris."