The second Knoxville Women's March drew 14,000 people to downtown on Sunday, according to Knoxville Police.
Some viewers, however, were skeptical about the reported number of attendees, asking on social media if that number was correct — accusing the media of reporting "fake news" and inflating the numbers.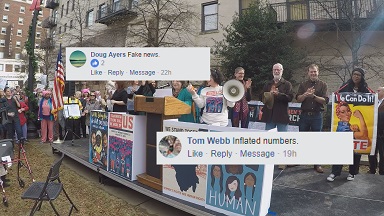 KPD said they used a clicker to count more than 9,000 people entering Krutch Park during the march on Sunday, and counted an extra 5,000 people lined up on Gay Street that couldn't get in to the park.
To put this into perspective, KPD said street festivals like Hola and the International Biscuit Festival draws similar crowd sizes.
Another big question on social media was: what were these people marching for?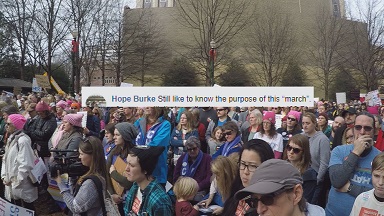 UT history professor Lynn Sacco said often people gather to show a sense of solidarity.
"Marchers, what they want to do is to support each other and to raise consciousness," Sacco said.
Sacco said the first women's march came about as a reaction to President Trump's language about women.
She said the #MeToo campaign and a slew of sexual misconduct accusations likely played into the women's marches this year. But as a history professor, she said women have been marching since the 20th century.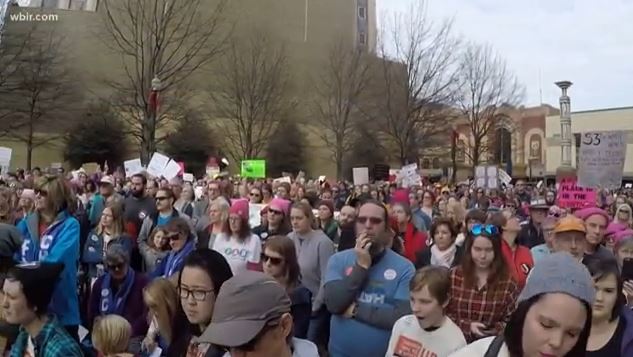 "Women are disappointed, they're angry because they've worked hard and they're finding obstacles that should not be there," Sacco said.
She said it's important to note not just women were at this year's march. There were families and plenty of other people who stand for other causes such as transgender rights and Black Lives Matter.