ATLANTA — 21 Savage was granted an expedited hearing to be released on bond nine days after the U.S. Immigration and Customs Enforcement detained him, saying he's in the country illegally.
Earlier Tuesday afternoon, supporters and civil rights advocates came together to deliver boxes full of signatures demanding the rapper's release.
Advocates at the rally said it helps to have publicity and money to fight these type of cases, but many undocumented immigrants and ICE detainees don't have the same access.
Clarise McCant, Campaign Director for Color of Change admitted the Tuesday rally was bigger than 21 Savage, whose real name is She'yaa Bin Abraham-Joseph.
"There are so many millions of black immigrants out there that don't have the same kind of celebrity, who don't have the same type of publicity to fight their cases. We're out here to free 21 Savage but we're also out here to free the other black undocumented folks who face ICE tyranny," said McCant.
Brenda Lopez, a Georgia Representative and immigration attorney not associated with 21 Savage's case said access to lawyers and the ability to pay, makes a big difference.
"The sooner that your attorney can file for a bond hearing for you, that means the sooner that you can get on the docket," explained Lopez. "For many immigrants that are in this process, they don't necessarily have the money to hire an attorney or simply don't know that that's an option that they have quite frankly, many family members are under the impression that once they are detained there's not any other options or relief nor do they know a hearing is even supposed to be requested."
Photos: Rapper 21 Savage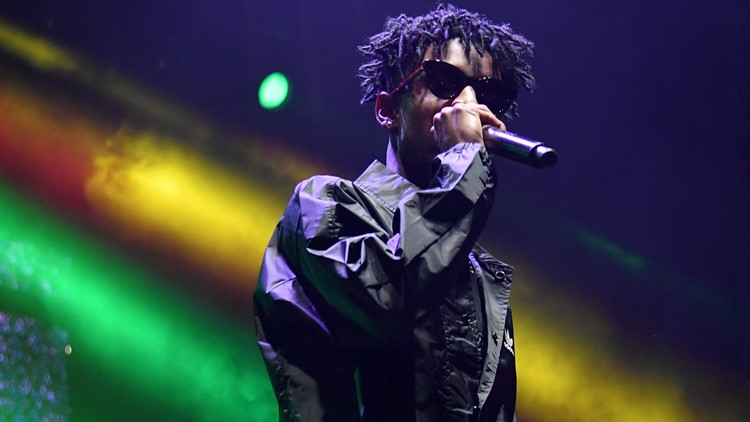 For immigration cases, which are civil cases, attorneys must be paid up front and, unlike criminal cases, a bond must be paid in full before being released.
While celebrities may have lawyers they already know, most undocumented immigrants do not.
Lopez added, ICE and immigration courts have a lot of discretion, so having strong community ties or lots of support like in 21 Savage's case, helps, because it shows the person being detained won't run and will go back for their court date.
However, that doesn't work for everyone.
"The problem we run into is people are sometimes afraid to right a letter of recommendation because they don't want to be involved or don't understand the process that immigration is actually civil court."
Lopez said things can be done on the government level in order to help others have the same access.
"States like California and New York have state-funded attorneys, similar to public defenders, to work in this immigration courts. So that's something that could be done on the government level," said Lopez. "And States like Texas, have a lot of emphasis to organizations that have pro bono work to help people without money have access to due process."