BELL COUNTY, Ky. — A grandmother and three children were killed in an early morning house fire in Bell County, Kentucky.
Kentucky State Police and multiple fire departments responded to the home around 5:48 a.m. Tuesday. It's located on Hurst Hollow Road, which is off State Highway 217, just outside Middlesboro.
When crews got on scene, first responders found four people dead inside.
"My three babies and my mom just died," Jennifer Posey told 10News.
Family members said Beulah Faye Mullins died in the fire, along with three of her grandchildren: Sierra Nicole Posey, 12, Cynthia Leeann Posey, 10, and Shawn Caleb Posey, 8.
"I kept praying and praying that they had got out but unfortunately they didn't," said Posey, who is Mullins' daughter and the children's mother.
The three kids were living with the grandmother who had custody of them for more than five years, according to Kentucky State Police.
Posey said they often sleep in the central room where there's a stove heater.
"They found my oldest girl on the couch, my youngest, my boy, my baby on the other couch, and my mom and my littlest one together," said Posey.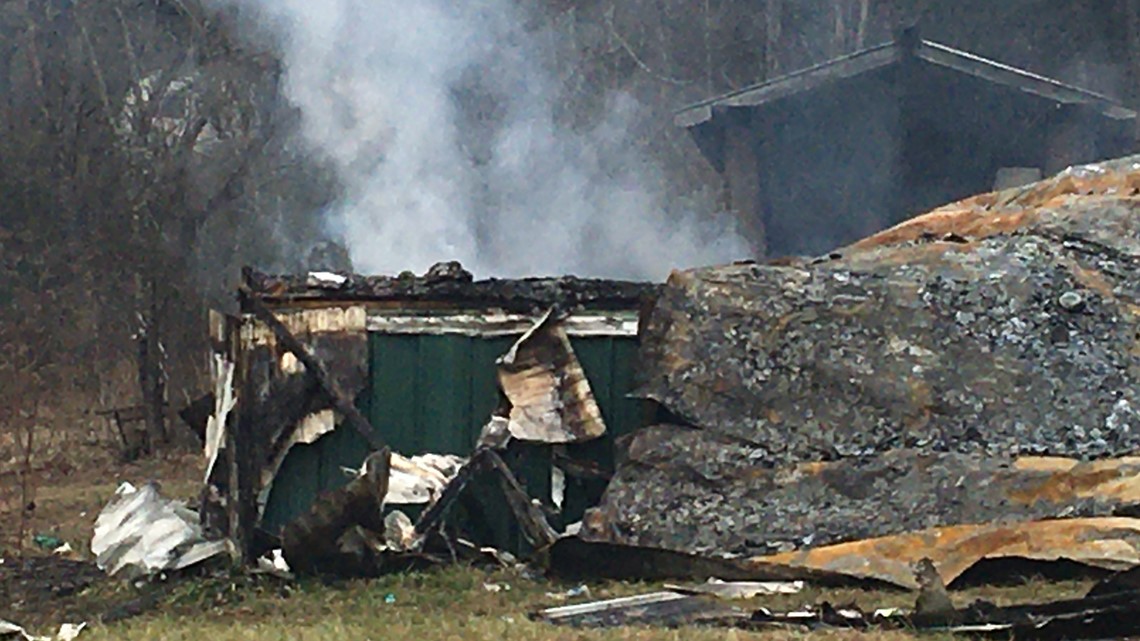 According to state police, the cause of the fire has not been determined and may take some time.
Posey said she's numb and still in shock.
"I've just been praying because I still believe in God but it's hard," she said.
"At this time, no foul play is suspected," KSP said. "KSP Arson Investigators responded to the scene to assist with the investigation which is standard in any fire involving a deceased person."
The investigation is continuing by Det. Aaron Frederick. Also assisted at the scene were KSP personal, Bell County EMS/Fire, Middlesboro EMS/Fire, Bell County Sheriff Department and Bell County Coroner's Office
10News has a crew on the scene to get more information. This article will be updated as more details become available.