Del Bryant has plenty of fast facts about the song "Rocky Top."
His parents, Boudleaux and Felice Bryant, did not get the title from the name of a real mountain. They were unsure of the exact date the song was written in August 1967 in Gatlinburg. It took them less than 10 minutes to write the song. Lawsuits proved the song's melody is a complete original.
Most importantly, Bryant says the song has provided more fun than any other song on his parents' long list of hits.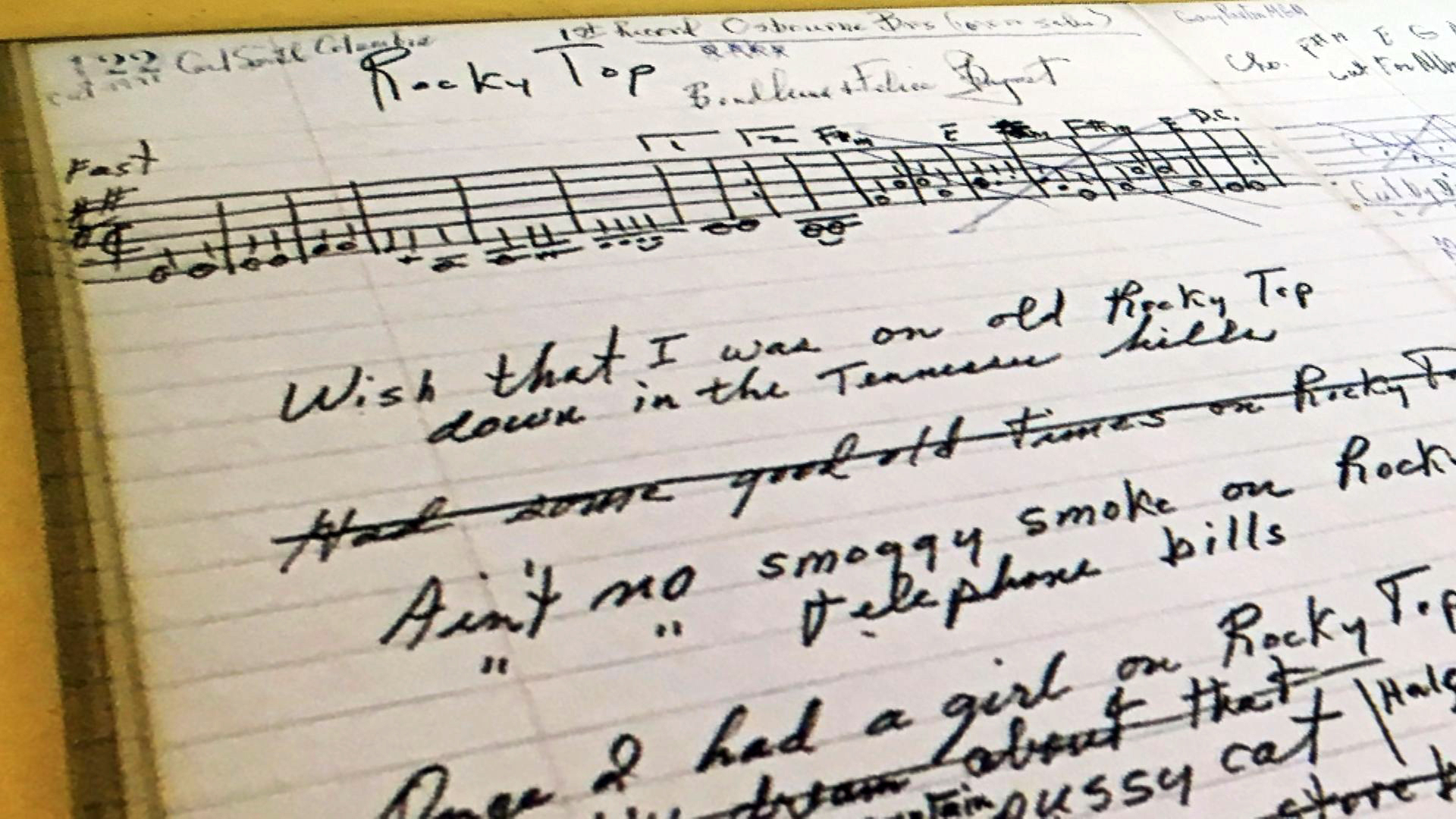 "It's the cherry on top of their careers. It surpassed all expectations. It is also one of the rare songs that gets stronger over time," said Bryant. "It is an official state song of Tennessee and one of the fight songs at the University of Tennessee. It is relevant not only to Tennessee, but throughout the South."
Del Bryant had his own distinguished career in music. The former CEO of Broadcast Music, Inc. (BMI) retired in 2014 after more than 40 years of growing the massive music rights company. His career also included a hit song of his own in the 1970s.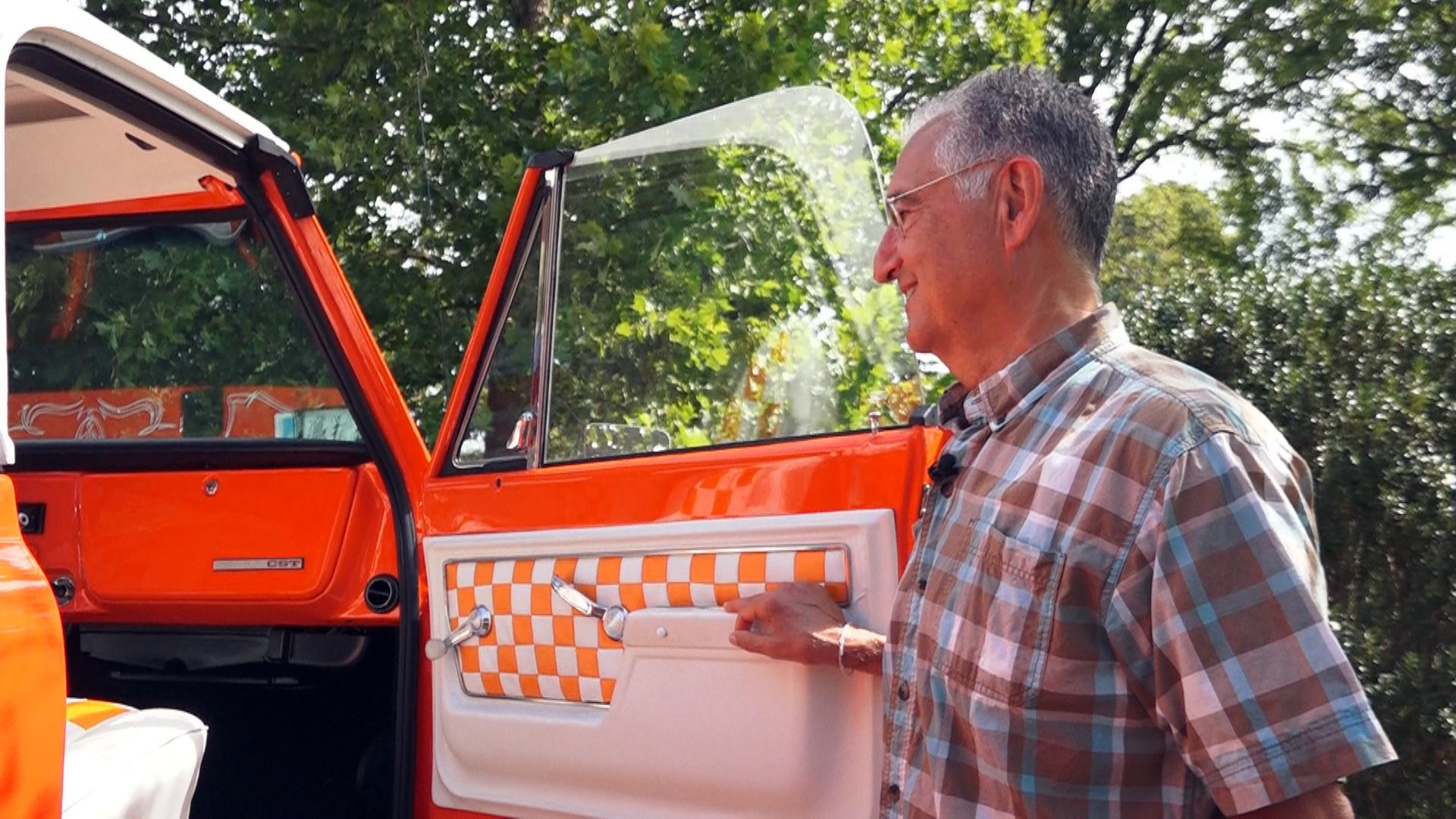 "It was called, 'I Cheated On A Good Woman's Love' and was recorded by Billy 'Crash' Craddock on the soundtrack for Convoy. It was number one on the charts in Knoxville. My parents also had a song on the charts at the time by the Nitty Gritty Dirt Band. I beat my parents in the charts and that was enough for me," laughed Bryant. "I really owe it all to them. I wouldn't be here and be in the business if not for my folks being so successful and then just surrounding myself and my brother with it throughout our lives and making us a part of it."
Del Bryant is an alumnus of the University of Miami and was in college when his parents wrote Rocky Top. He concedes the decision to attend Miami would have been more complicated had Rocky Top already achieved its iconic cultural status.
"I think it would have been really hard to go somewhere else [other than the University of Tennessee] had my parents already written Rocky Top and [former band director] Dr. Julian turned it into such a source of pride for the school," said Bryant. "I didn't go there, but I have a daughter who went to the University of Tennessee. My brother's daughter went to the University of Tennessee. My mom enjoyed going to the football games. And, of course, now we have the Rocky Top Institute partnership with the university. So, we bleed orange."
In August 1967, Del Bryant's parents were not thinking about writing a school fight song. They were hunkered down in Room 388 of the Historic Gatlinburg Inn working on a series of songs for Archie Campbell. Almost all the songs were slow and Felice Bryant was battling burnout.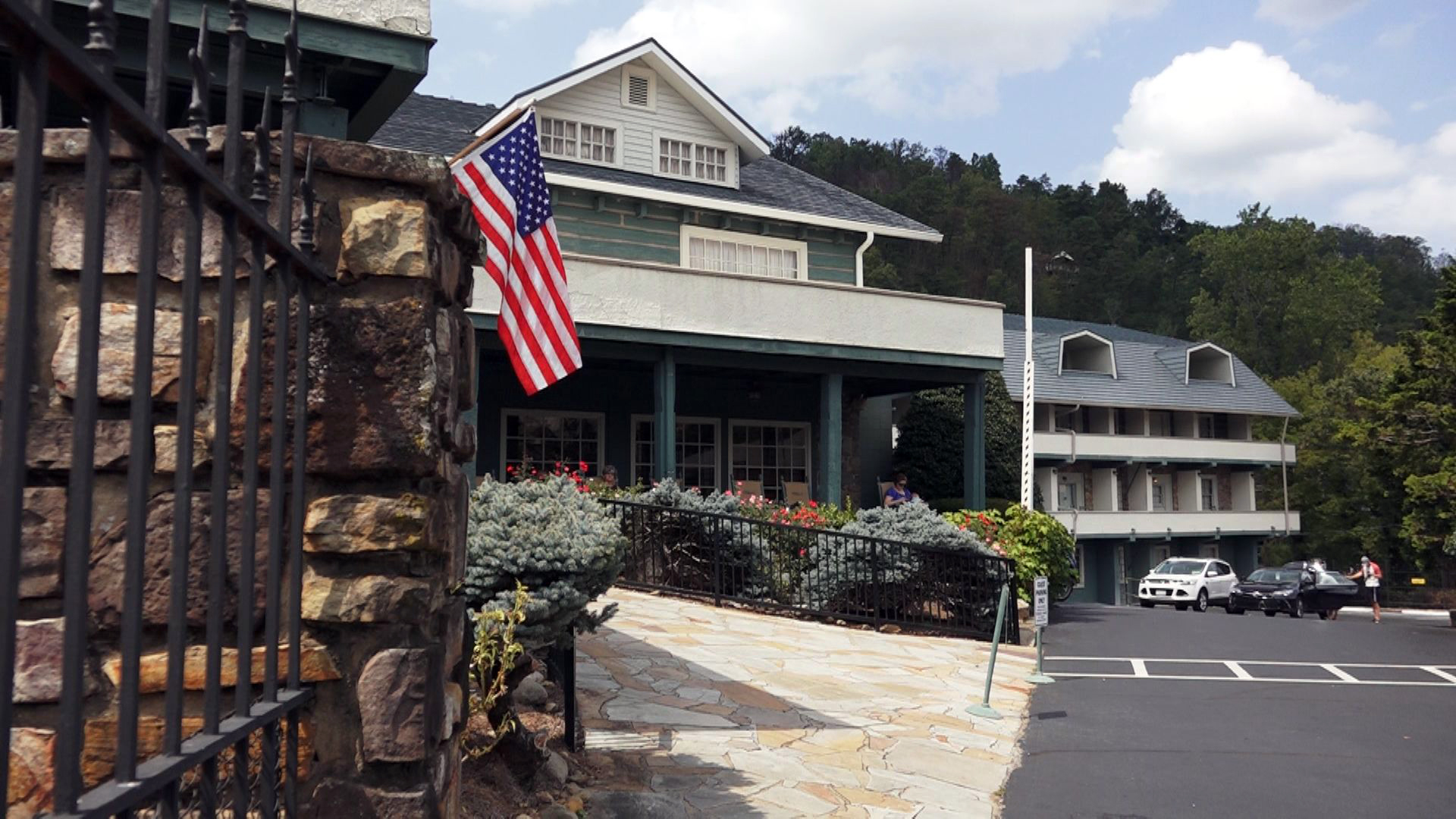 "She said, 'Boudleaux, let's write something peppy.' Dad said, 'No, let's finish our job. We only have a few songs to go.' And mother kept pestering him. Dad immediately grabbed the guitar and said, 'Okay. Wish that I was on old Rocky Top down in the Tennessee hills.' And mom said, 'I like that.'"
The couple wrote Rocky Top in less than 10 minutes. Del Bryant said his parents could write the song so quickly because they were already in high gear for songwriting.
"Dad said, 'Well, we had been bringing the muse down for a couple of weeks. We had been writing hard. We were in the zone.' They were writing everything that was being given to them by the grand creator. They wrote it as fast as it came to them," said Del.
The Osborne Brothers first recorded and released the song later in 1967. Since then, it has been recorded by dozens of artists in multiple genres.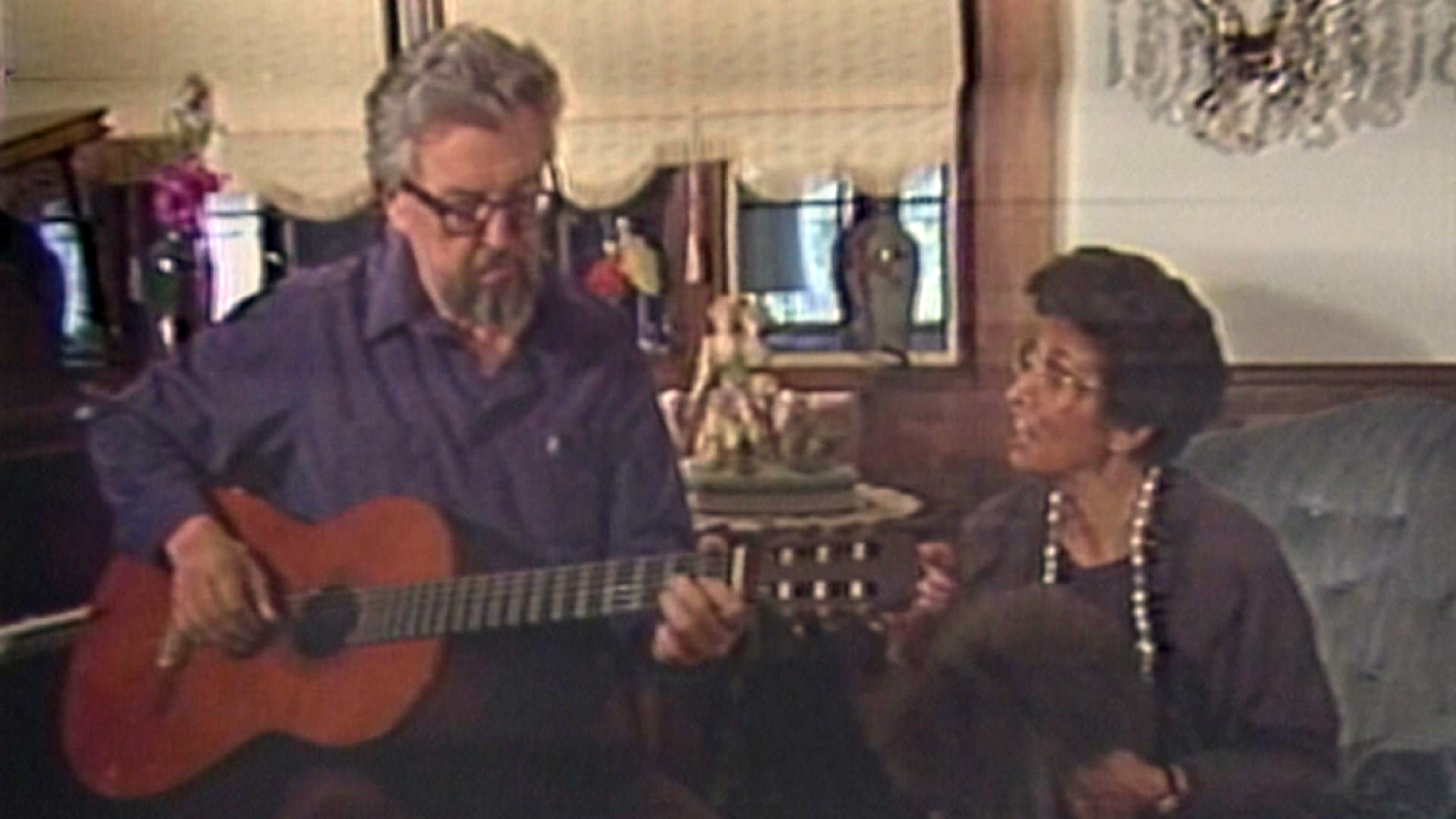 Of the more than 800 songs Boudleaux and Felice Bryant wrote that went on to be recorded, Rocky Top stands out because its popularity never waned. It remains a source of enthusiasm and enjoyment.
"If they never wrote Rocky Top, my brother Dane and I would have missed out on a lot of fun experiences. Not many people get to go down on the field at the University of Tennessee, see the team run through the T, hear a fight song, let their son play with Smokey the mascot, and be part of a tradition like none other. It is also a thrill to see something your parents wrote bring so much joy to people. People celebrate this song," said Bryant. "Without the song, my parents already had wonderful careers and we would be very proud. Rocky Top is a juggernaut that is destined to become another 'She'll be coming around the mountain' type of song people will always remember, even if they don't remember who wrote it."
Bryant said his parents were more protective of Rocky Top than other songs. It was one of the only tunes the Bryants sued over when another artist used the melody without giving them credit. The lawsuit defense unintentionally proved Rocky Top was an original melody.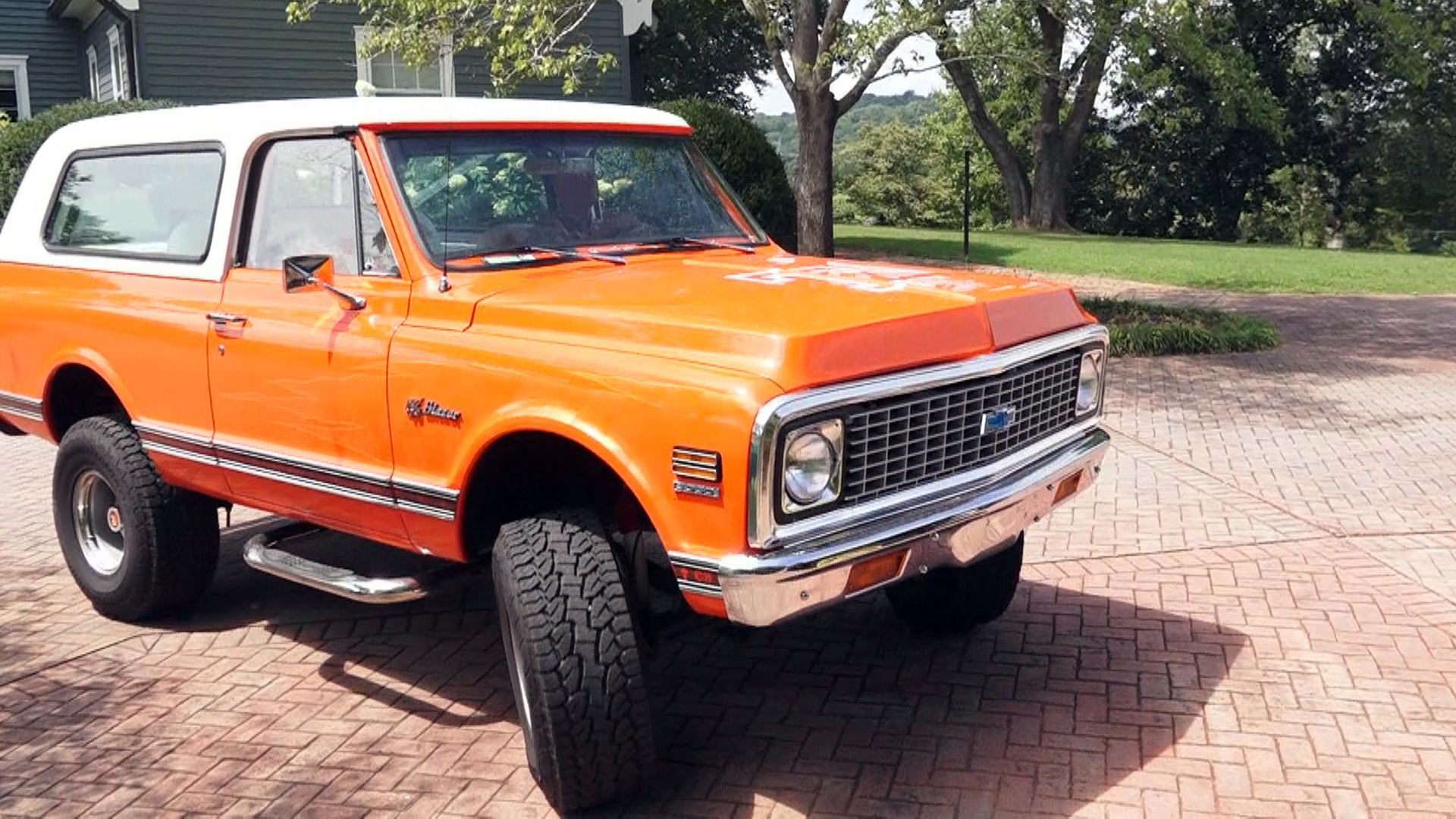 "The song 'You're The Reason God Made Oklahoma' used the same melody at a different tempo. If you speed the song up, it is clearly the same melody as Rocky Top. My parents sued and the attorneys for Warner Brothers tried to argue the melody was just traditional and not something original or unique to Rocky Top. Out of all these musicologist experts they hired, none could find another song with same melody before Rocky Top. It proved this was an original piece of art," said Del Bryant.
The song became engrained in musical culture and led to some other instances of it being copied, possibly unknowingly.
"The late great Merle Haggard was friends with my folks and recorded a song called 'Living With The Shades Pulled Down.' My dad called him up and said, 'Hey, Merle, you're stepping all over Rocky Top.' Merle said, 'Boudleaux, wow, you're absolutely right. I'm so sorry. What can I do to make this right?' My dad told him to give co-writing credits to Boudleaux and Felice Bryant and Merle said that was absolutely fair. So, now that's one of the songs in my folks' catalog."
While the Bryants were protective of Rocky Top, Del says his parents would have fully approved of an alteration to the song by fans of the University of Tennessee.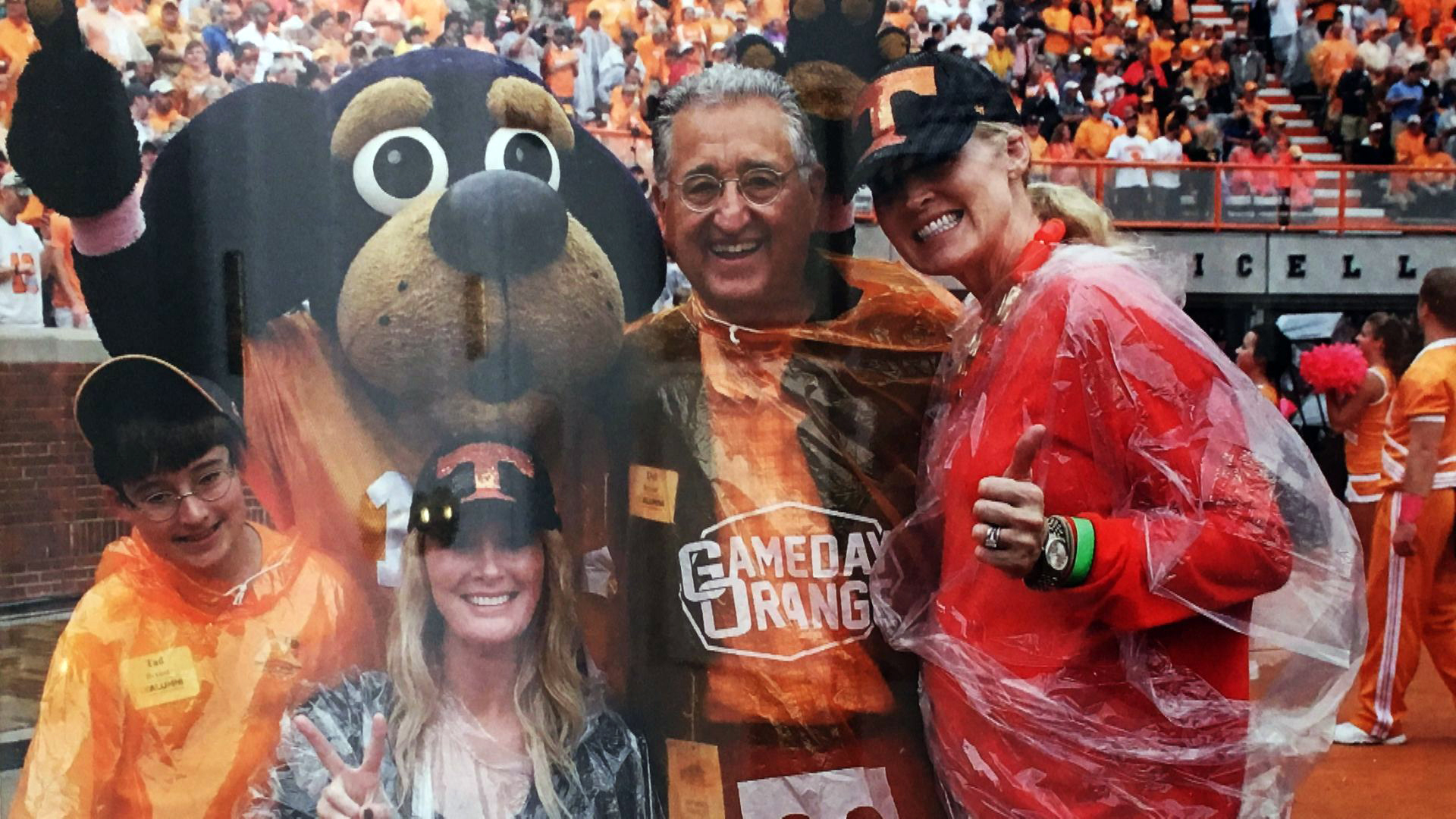 "I'm quite often asked about the special yell that's been inserted in Rocky top, the 'woo!' People say, 'Does that bother you? You know it was not part of the original song.' It does not bother us at all. It wouldn't bother my parents. It is as though the school has truly, and in an important way, made the song its own. And they celebrate it with great joy every time they hear it," said Bryant.
The melody of Rocky Top is undeniably original, but many have wondered about the origin of the title.
Because the song was written in Gatlinburg, many have assumed a peak named Rocky Top in the Great Smoky Mountains was the inspiration for the title. Bryant says that is not the case.
"I am not familiar with that peak, to be completely honest. I know my parents were not. When you write a song in 10 minutes, you're not wondering if there's an obscure place called Rocky Top. They had no idea there was a place called Rocky Top. My father said it was just the title of a song. It was all about a place where corn won't grow but you can still make moonshine," said Bryant. "My folks wrote a song called 'Muddy Bottom' that was recorded by the Osborne Brothers. I don't know of any real place called Muddy Bottom, but if you search you can probably find one."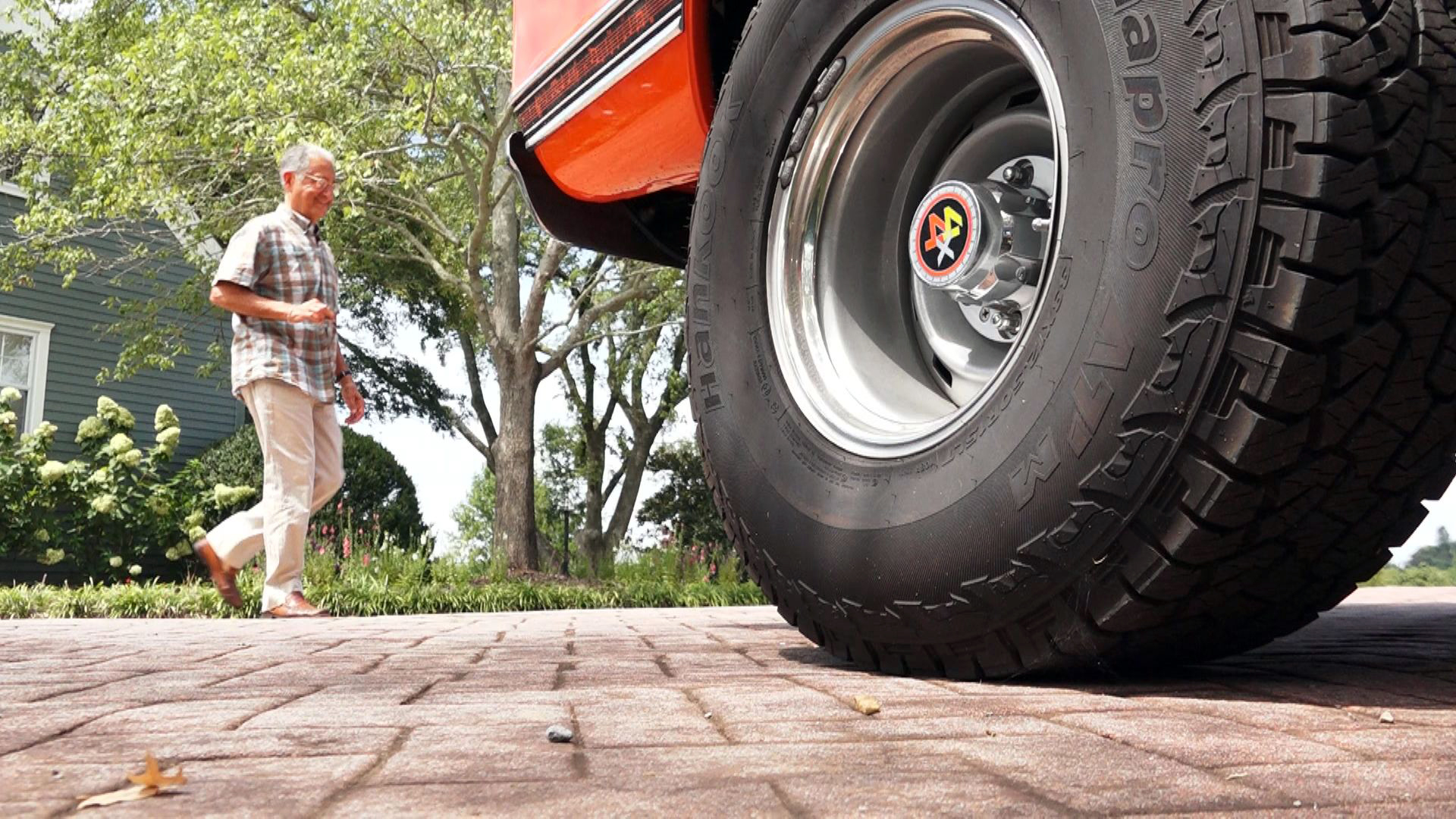 Although not named for a specific location, the song Rocky Top was undoubtedly born in the mountains of Tennessee where hall of fame artists sought seclusion and inspiration. From there the tune has flourished as an anthem that makes life more fun.
"The amount of smiles, laughter, and happiness that it's brought is just amazing. I believe Rocky Top will be around for a long, long, long, let's throw in one more, long time," smiled Bryant.
Boudleaux Bryant died in 1987. Felice Bryant died in 2003. Both are members of the Songwriters Hall of Fame, the Country Music Hall of Fame, and the Rockabilly Hall of Fame.