Helen Ashe, the beloved co-founder of the Love Kitchen in Knoxville, has died at 89.
Patrick Riggins, board president of the Love Kitchen, confirmed Helen passed away in her sleep Tuesday morning.
He said the family is making arrangements and is asking for privacy while they put together plans for the memorial service.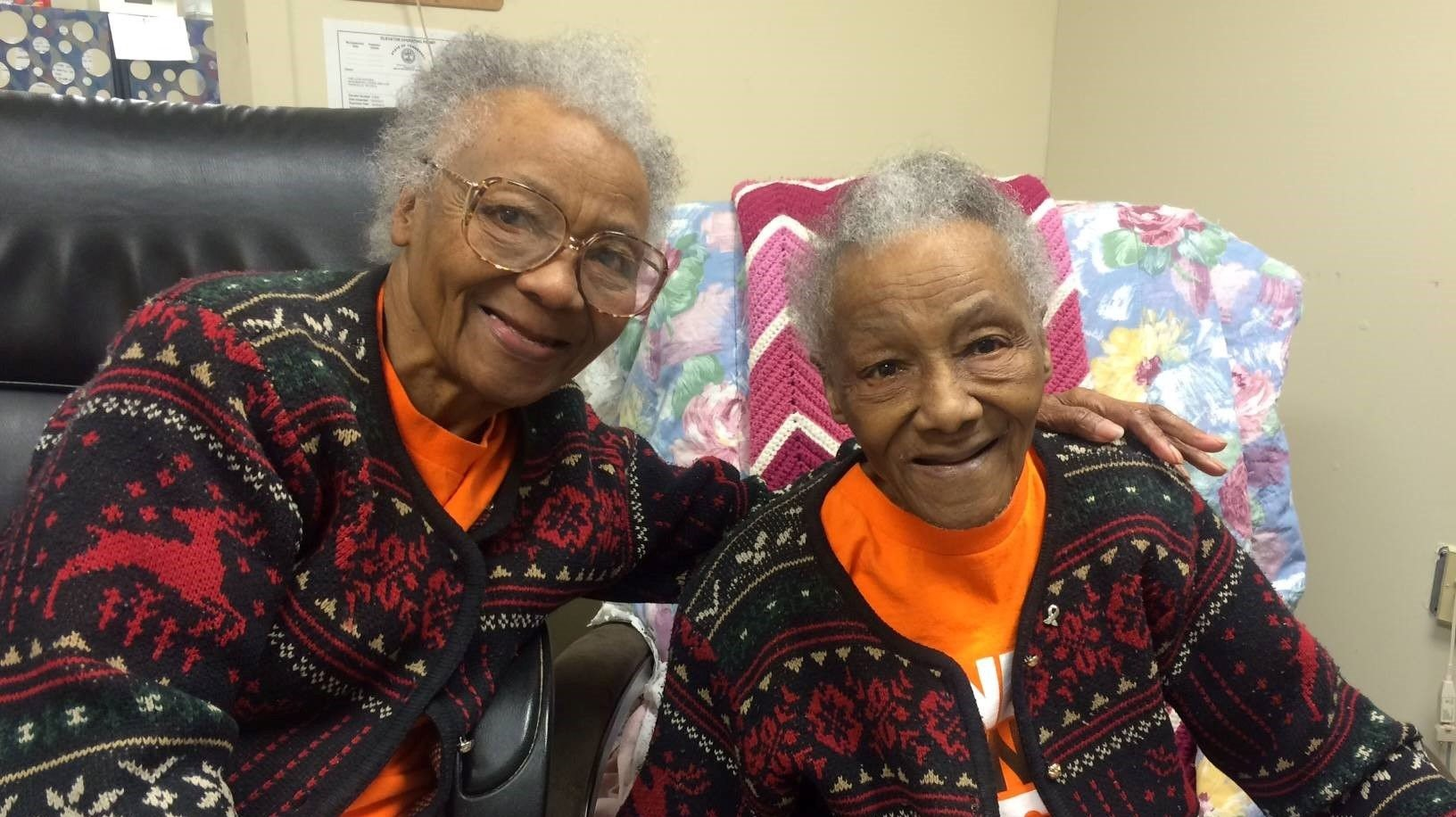 Helen and her twin sister Ellen Turner grew up in Abbeville, S.C.
When they graduated from high school in 1946, their parents gave them each money to go on a trip. And where did they choose to go? Knoxville.
It turned out to be a lucky day for them and the city they picked.
"We started looking for us a job, because we wanted to go to college. Our first job was at the S&W," Helen told us back in 2010.
In their time in Knoxville, they were married. Helen had a child. They opened two restaurants and worked as nurses at the University of Tennessee Medical Center. And in their biggest feat, they started The Love Kitchen.
Helen passed away just one day before the Love Kitchen celebrated 32 years of service. On Feb. 14, 1986 she and Ellen founded the Love Kitchen, which grew from helping dozens at a small church in East Knoxville to serving thousands of meals each week with more than a million meals served to those who are homebound and in need.
"Helen and Ellen were two people that I think remind everybody that when we wonder. 'Can one person, or in their case two people, make a difference?' The answer is decidely 'Yes,' " said Gov. Bill Haslam. "I think through their incredibly generous loving hearts and their hardworking attitude, they helped change lives for a lot of people. Both who they served and those who came to serve with them.".
"God sent two, we say, because there's so much work to be done. But I tell you, I know what my sister's thinking, and she knows what I am thinking," Ellen said in 2010.
The family is expected to make a formal announcement about Helen's passing later today.
The Love Kitchen has provided meals, clothing and emergency food packages to homebound, homeless and unemployed people in East Tennessee since 1986. The organization runs off of volunteer power, as it has no paid staff and all donations go toward its goal of helping those in need.
Knoxville Mayor Madeline Rogero joined Haslam and others in paying tribute Tuesday to Ashe.
"Many thousands of people in our community knew and loved her. She and her late twin sister Ellen Turner led by example, and they were cherished nationally for their selfless giving," the statement reads. "Helen and Ellen will long be remembered for their compassion. As many people have said many times, the Love Kitchen feeds both body and soul, providing not just meals to the hungry but comfort and love."
Haslam recalled Tuesday that he considered both sisters to be his "grandmothers."
"We've obviously been missing Ellen, but we will miss Helen. But their lives will not be forgotten. They lives that they changed will be forever marked by the privilege of getting to be around Helen and Ellen. I count myself one of those that was incredibly privileged to know them and," Haslam said, pausing, "I will miss both of my grandmothers."