Sen. Lamar Alexanders plans to introduce a bill on Wednesday aimed at improving school safety and mental health services.
The bill is co-sponsored by five other Senators, and comes in response to the deadly shooting at a south Florida High School that killed 17 people on February 14.
Alexander, R-Tennessee, said the School Safety and Mental Health Services Improvement Act will allow schools to use federal money to hire more school counselors, install security systems and improve entrances.
"There are 100,000 public schools in the United States and most of the responsibility for making them safer for children lies with the state and local governments and families and communities that provide 90 percent of schools' funding, but the federal government can and should help create an environment so that communities, school boards and states can create safer schools," Alexanders said in a speech on the Senate floor Tuesday.
According to Alexander, the counselor-to-student ratio during the 2014-2015 school year was 482:1, but the American School Counselor Association recommends a ratio of 250:1.
The bill would also train school staff for how to respond after a tragedy, and create an interagency task force to make recommendations for school safety improvement.
Alexander said the bill is complementary to another school safety bill introduced by lead sponsor Sen. Orrin Hatch, R-Utah.
On Tuesday, Hatch and a bipartisan group of 21 other Senators introduced their school safety bill to fund school security improvements. The bill also invests in early intervention and prevention programs aimed at stopping school violence.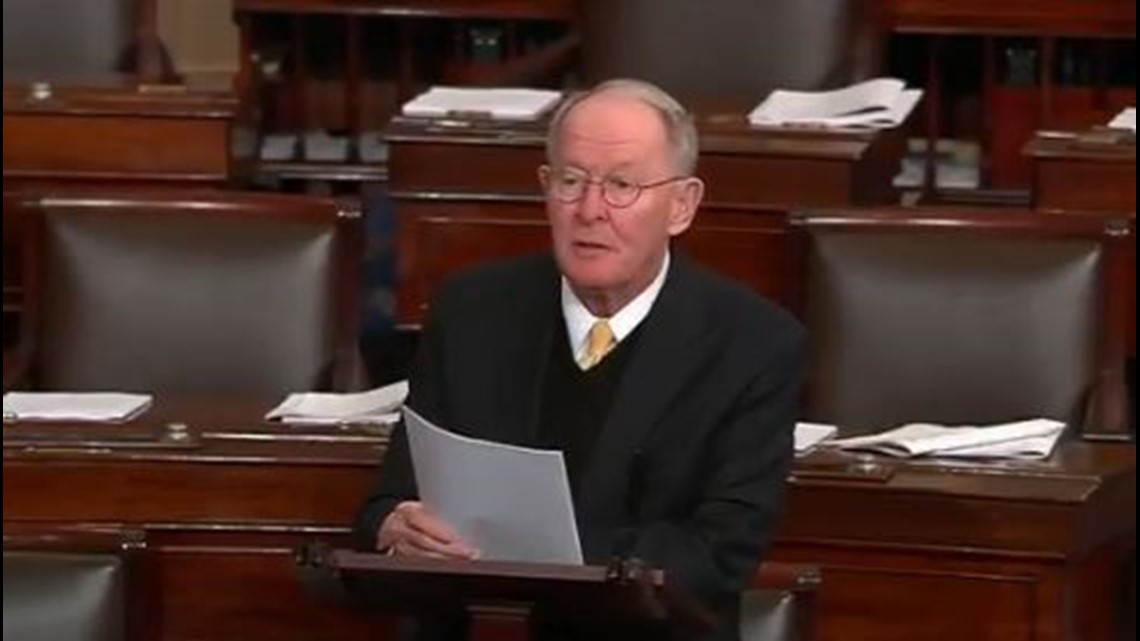 In his floor speech Tuesday, Alexander said he supports President Trump's directive to have the Department of Justice write regulations to ban bump stocks, the devices that can allow rifles to mimic automatic weapons.
He also said he has joined with 49 other Senators in co-sponsoring legislation to strengthen background checks.