GATLINBURG, Tenn. — A popular Gatlinburg attraction confirmed that it will reopen on Thursday, May 21 at 10 a.m.
The mountaintop attraction with outdoor activities, shops and dining has been temporarily closed for more than a month as the tourism industry deals with the impacts of COVID-19.
Anakeesta said it will have guidelines in place when it reopens for employees and guests and will use its mascot Sasquatch to educate guests on social distancing procedures.
Employees are being trained on COVID-19 safety guidelines and will be wearing masks, gloves, and have their temperatures taken daily.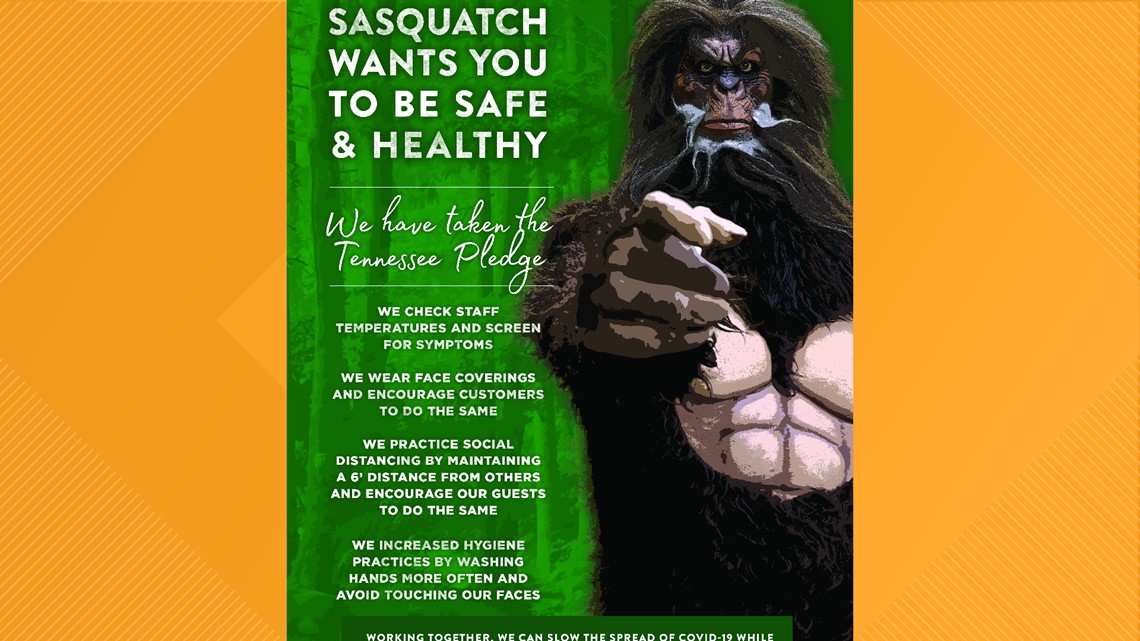 The park is asking guests to not come if they have been in close contact with someone who has COVID-19 or are experiencing any cold or flu-like symptoms such as coughing, soar throat, or fever. It is also encouraging, but not requiring, guests to wear face masks or coverings. It said disposable masks will be available to purchase at minimal cost.
It has also implemented a brand new Express Pass online admission option to eliminate wait times and crowds of people waiting to be transported to the top of the mountain
Guests can now choose the day and time that they would like to visit the park. When they arrive, they will be able to travel directly to the summit via the Express Pass Chondola lane. Annual Pass holders will also have access to the Express Pass lane. The new pass eliminates wait times at the Guest Services both and will help spread out the flow of attendance into the park.
"We are so excited about our new Express option," said Michele Canney, Vice President of Marketing and Sales. "Our Express Pass will be offered at the same price as our general admission pass and can be easily purchased online. We know this will help with social distancing guidelines and is a huge added value for our guests."