Bill May, executive director of the beloved school, posted photos on his Facebook page of flames consuming structures at the visual arts center.
On Tuesday morning, he posted new pictures showing the aftermath. He said all buildings except Hughes Hall and Wild Wing survived with what appears to be little damage.
"We are OK," May wrote, "Much destruction and loss in our community, many hurting. Thankful the school survived. Thankful for Arrowmont's friend everywhere. Please get the word out that Arrowmont is still here.
PHOTOS: Arrowmont School of Arts and Crafts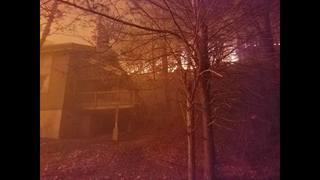 "I am making this one post because I am being inundated with calls and messages wanting an update," he wrote. "All Arrowmont personnel are safe. When I left campus the fire was approaching from the hillside above campus. Two of our dorms are gone and Red Barn was surrounded by fire."
Gatlinburg officials ordered downtown Gatlinburg to be evacuated about 8 p.m. Monday. Fires burned across the town of about 4,000.
City Manager Cindy Ogle said at a press conference Monday night that several residential areas including Ski Mountain faced mandatory evacuation.
May wrote Monday night that he had "pleaded" with the Fire Department to soak the walls of other buildings on the picturesque campus. He hoped the metal roofs might offer some protection to buildings.
"It is raining and winds have died down, which offers hope, but the resources are stretched too thin with this much fire everywhere.
"These pictures are too sad for any words I can offer. We will see what the (morning) brings."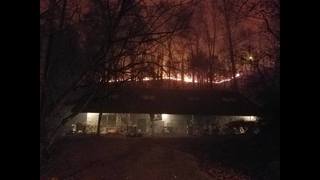 In 1912, what became known as Arrowmont started as the Pi Beta Phi Settlement School, offering and education to the rural community.
In 1926, according to the school, Arrowcraft Shop was opened to market crafts made by people in the region. From that, the idea of offering crafts classes grew and spread, becoming a mainstay of the school's operation.
The year-round school came to be known as the Arrowmont School of Arts and Crafts. Besides offering crafts classes, it has served as a cultural center for the community.