It might be easy to say Knoxville Center Mall's best days are behind it, if you judge by the peeling paint on the sign, and news one of three 'anchor stores' – JCPenney — will close in the next few months.
But looking at the empty store fronts, mall manager Lara Sievers sees opportunity.
"Definitely, yes," she said.
Sievers said losing JCP will hurt, but Sears and Belk remain. And, she notes, plans to turn the facility into a bustling residential and shopping hub will move forward.
"We were disappointed to see [Penneys] go but it doesn't change what we plan to do here with the mall," she said.
Originally opened as East Towne Mall in 1984, the complex later became known as Knoxville Center.
The latest owners are Knoxville Partners, LLC, which hope to build condos and a hotel in the parking lot.
Mall ownership is also working to attract new business, walling off a wing near Sears to rent as office space.
"It will be closed off to the mall customers, but office workers will be able to come out and shop in the mall and bring direct traffic to the mall," said Sievers.
They also hope to bring business into the existing store fronts – Saw Works Brewing Co. is set to open a tasting room near the movie theater.
Saw Works founder Adam Palmer said the location in the mall interested him, but the main draw was establishing a footprint in East Knox County.
"I think there's a market there, I think it's a relatively untapped portion of the community," said Palmer.
He also wanted to do something different.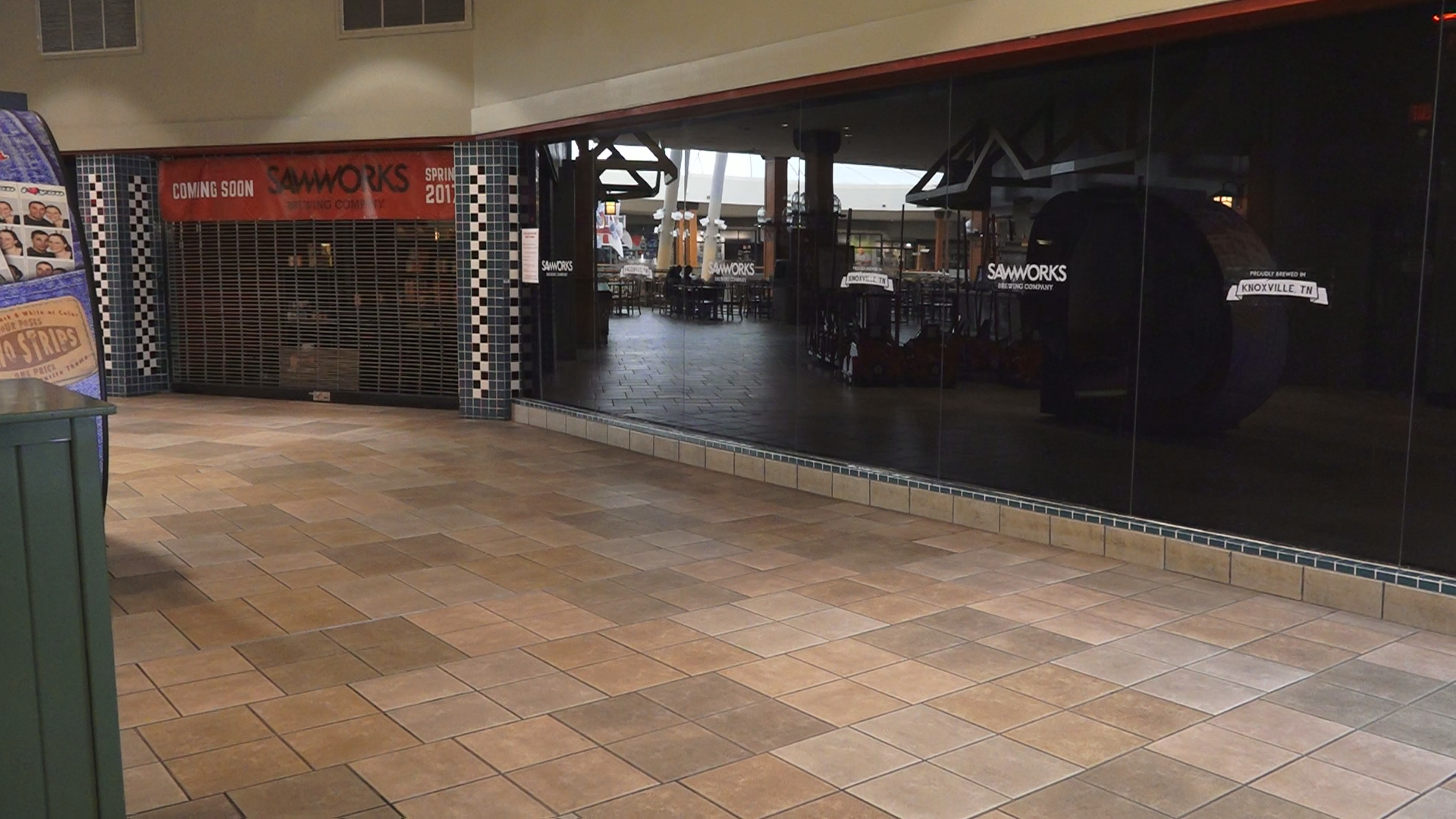 "Mostly what we're trying to do with that space is let it be a good creative space for us," said Palmer. "So everything going in there will be a unique, one-off."
As for Knoxville Partners, Sievers said the plan moves forward – even without JCPenney.
"It's going to take some time," she said, "It's not going to be overnight, so we're definitely in the early stages of moving things forward."