This is arguably the most adorable season for wildlife removal services. That is, if you enjoy seeing baby animals such as snakes, turtles, raccoons, and opossums.
One common little critter this time of year can raise quite a stink.
"Baby skunks are called 'Kits' because they are so close to kittens in how they behave," said Paul Osborne with All Creatures Wildlife Services. "The skunks are common in suburban areas or the city. Mothers will look for a quiet spot to have their youngsters and often times it is in the middle of a neighborhood."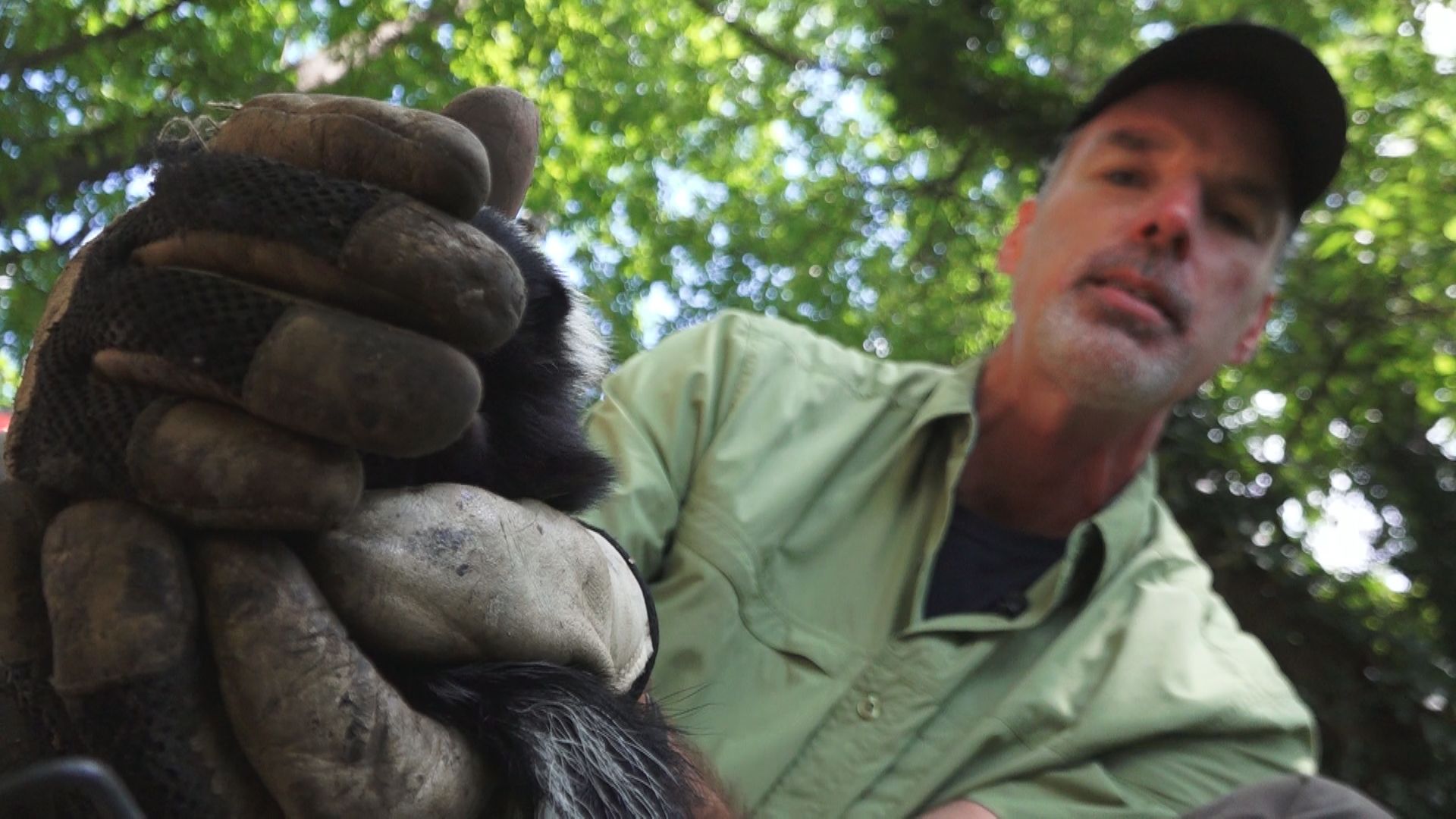 Osborne removed three young skunks from a home in West Knoxville on Thursday.
"These are somewhere in the neighborhood of seven to eight weeks old. The homeowners were seeing them root around looking for grubs and worms and things skunks like to eat. Skunks are nocturnal and they like to dig in gardens or yards."
While the young skunks are relatively small, they can pack the same powerful pungent punch as an adult.
"Little ones, even these guys, are able to spray up to 15 feet. It is just as powerful if not more powerful than tear gas," said Osborne.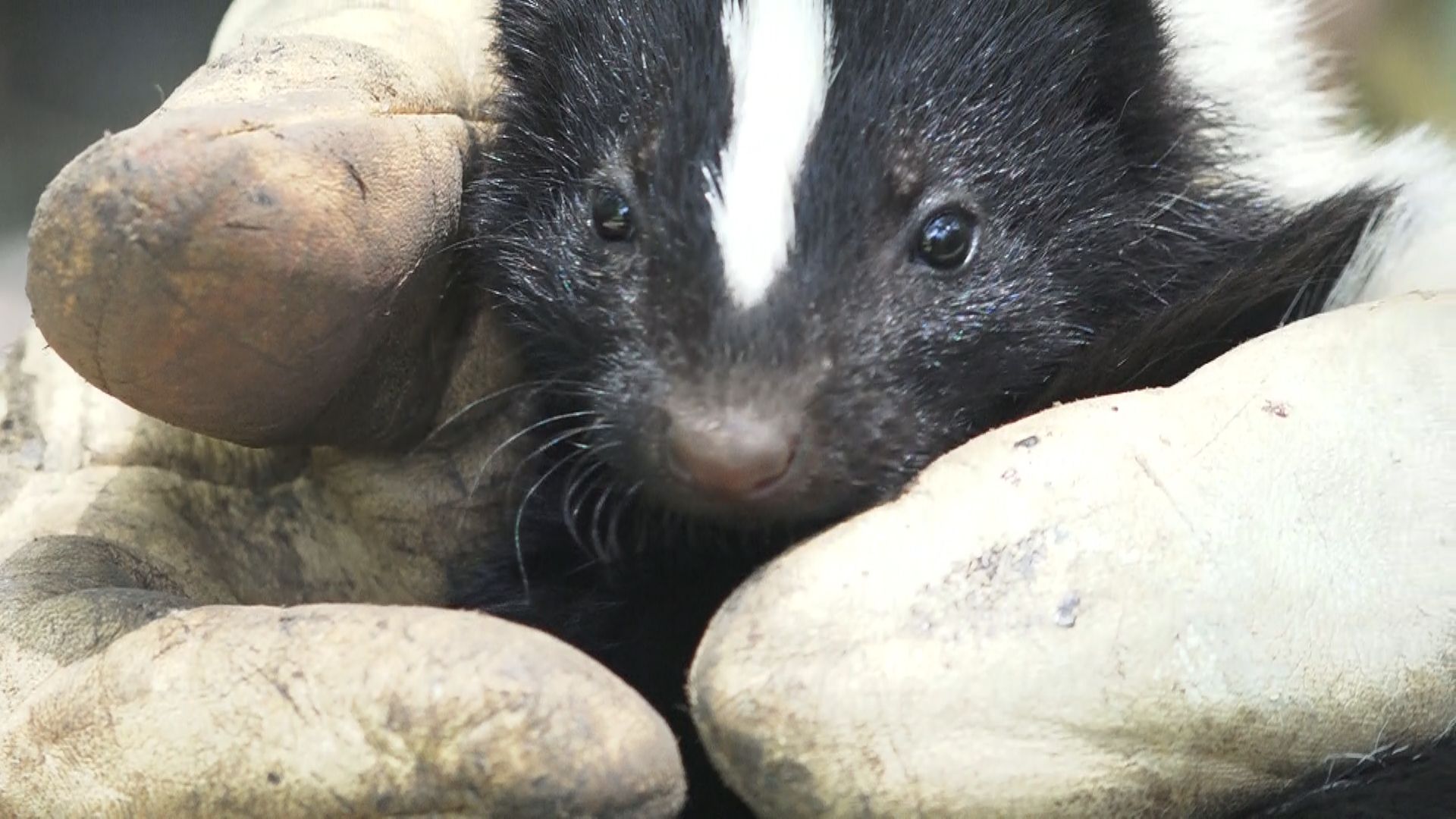 Osborne says leaving out pet food or garbage can attract skunks to linger around your home. He said skunks do not seek out trouble and generally provide plenty of warning before soaking you with stench.
"Skunks will start with growling. Then they will begin stomping their feet. It is all just to let you know, because the last thing they want to do is spray. They only have the capacity for eight sprays at any one time. So, it's like eight bullets in a gun. You don't want to use those unwisely."
Skunks need all the pungent protection they can get, according to Osborne.
"Everything likes to eat them. Dogs, cats, birds, snakes, owls, and coyotes. They cannot run fast or jump very well," said Osborne.
Skunks do a lot of good for the environment, serving as a disposal service for dead animals, rotten plants, and other unsavory items.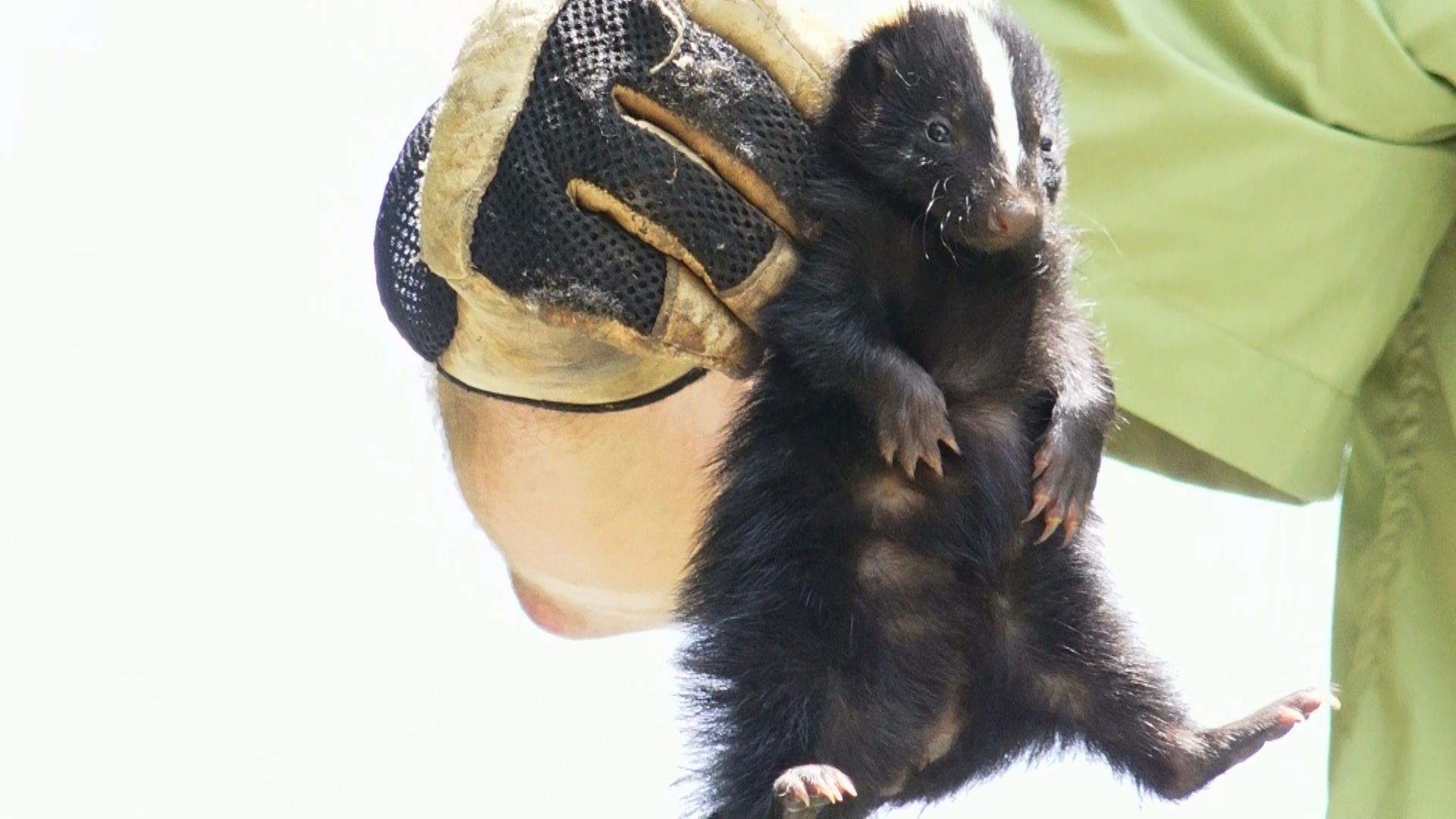 If you spot young skunks all alone, do not immediately attempt to lend a helping hand. There could be an overprotective mother nearby ready to hit you with an unwanted whiff.
While it's rare in our part of the country, skunks can carry rabies.
It is against the law in Tennessee to keep the cute little stinkers as pets, even if you remove the scent glands.
"They are adorable, especially these young ones. They are wild animals, though. They are not pets," said Osborne.
If you or your pets get sprayed by a skunk, Osborne said you should forget the old home remedy of tomato juice. He says the best solution with inexpensive products at home is a mixture of hydrogen peroxide and Dawn dish soap.